November was nice and warm. We used the sunny days to see some places close by,but that we never had time or chance to visit. The volcano in the nature reserve in Hurricane was one of them. Here is a mushroom – podaxis pistiliaris- I picked them after big rains at the end of August, in that same place, literally in the desert. Very tasty. This specimen came out very late, nobody could expect it to show up, therefore still there, almost dried up: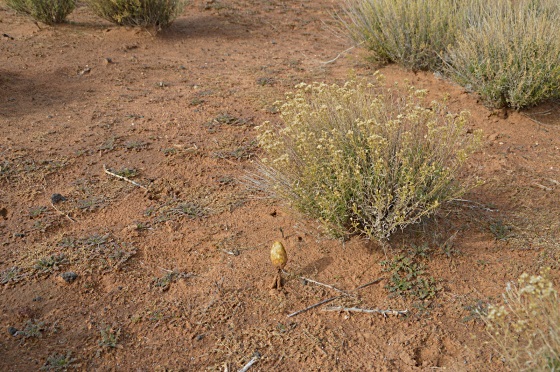 The edge of the volcano and the caldera: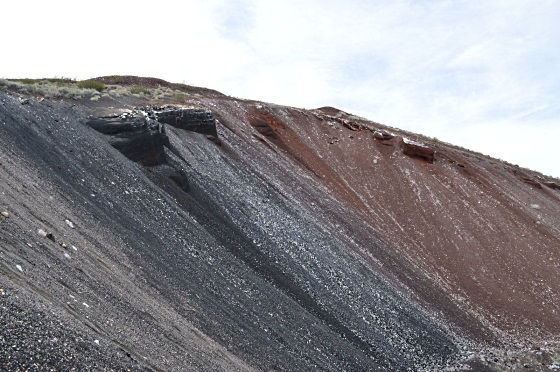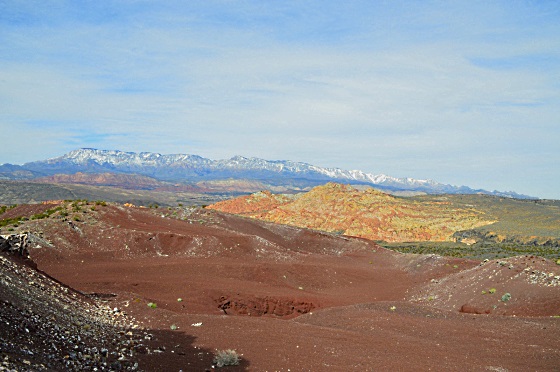 Our next small walk was in Santa Clara, past St. George – at the very end of the town you get to the edge of the rising desert and see Santa Clara river way down: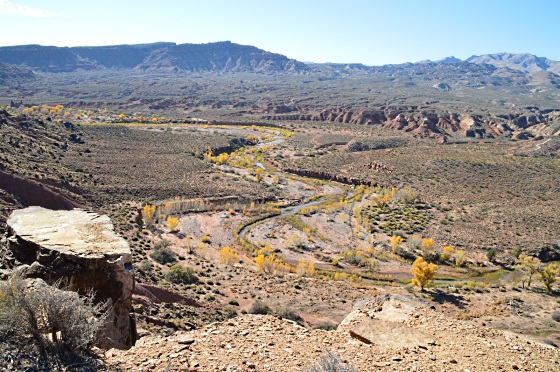 Then you walk along that edge and look into the rocks -and you are amazed – every other of them have ancient Indian petroglyphs of different varieties!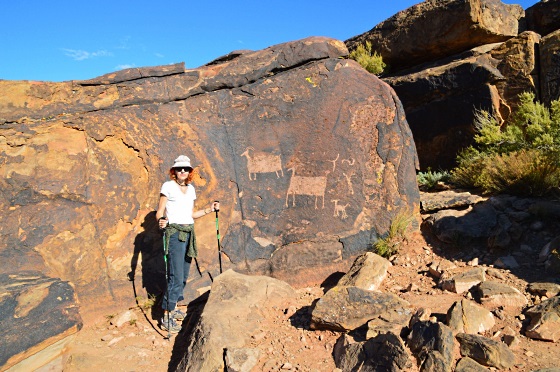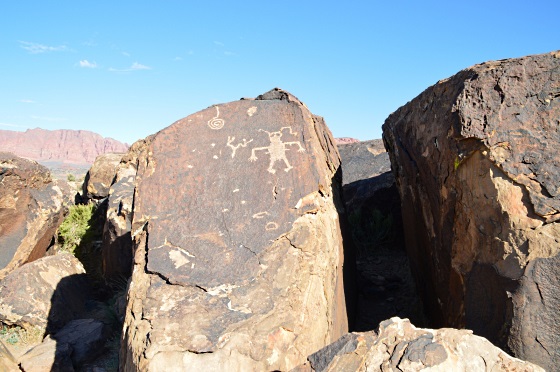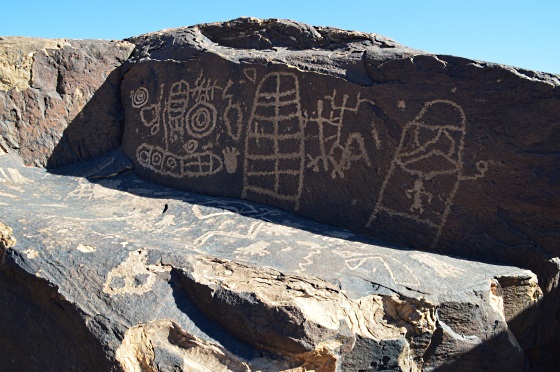 This bank of the river is eroding and poor Indian petroglyphs, they are falling down into obscurity…or maybe poor us, who will not see them and appreciate them…
Our next trip was in Zion – Emerald pools. It is a very main stream trail, but Andrei bought a new camera and wanted to try it. First – The Middle pool, then the upper and the view of Zion canyon from the trail: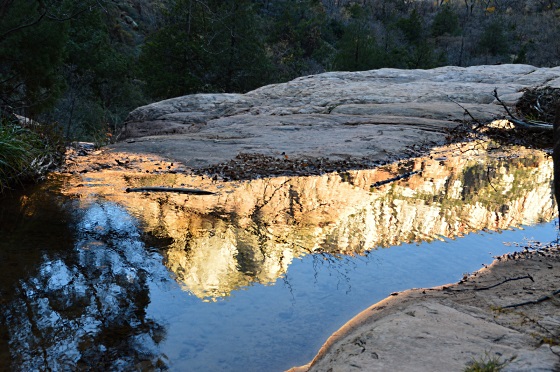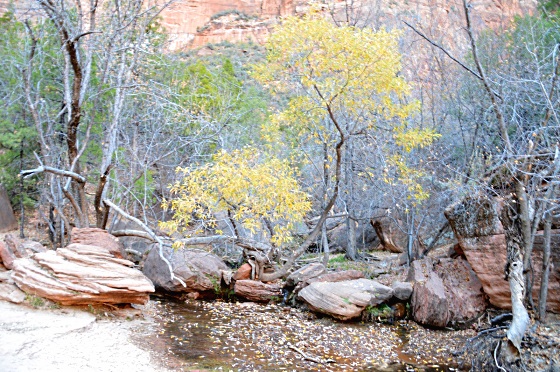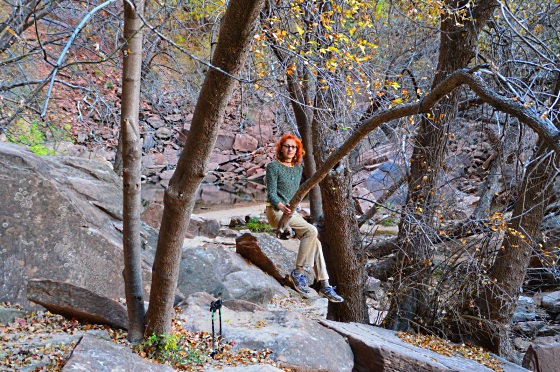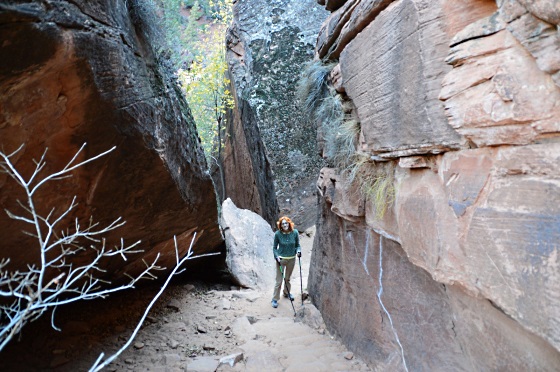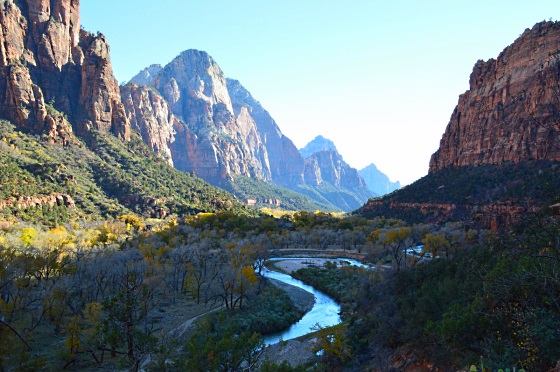 So it seemed such a warm and nice late fall and the beginning of December, even butterflies enjoying our still blooming flowers outside: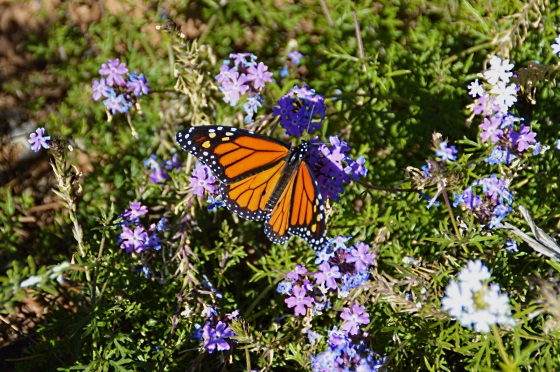 while a winter storm was just behind the corner! Oh December 8th a record amount of snow fell onto Zion and for a while it looked like never before!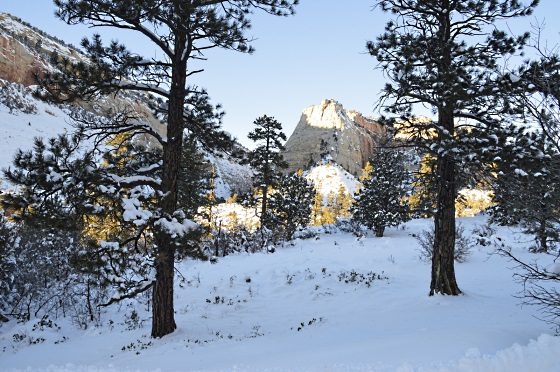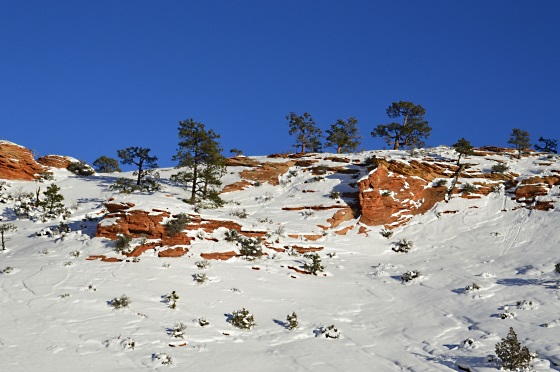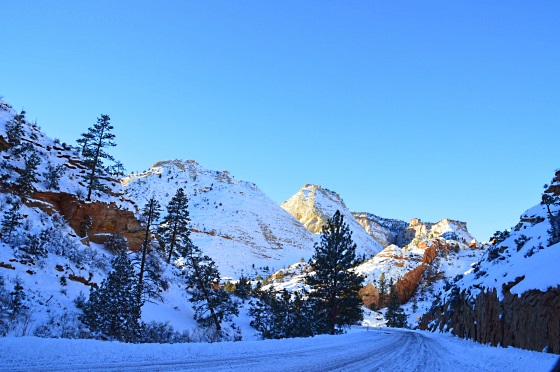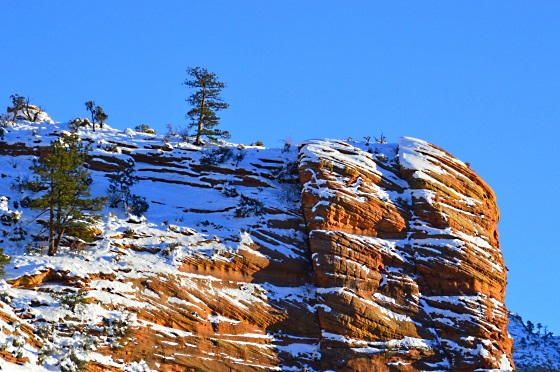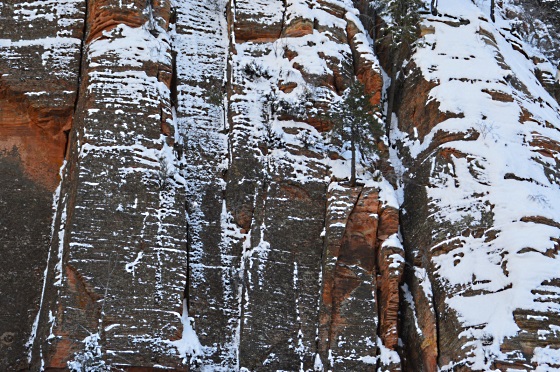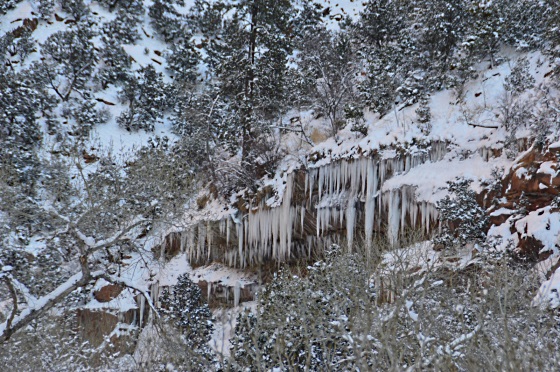 The magnificent Watchman!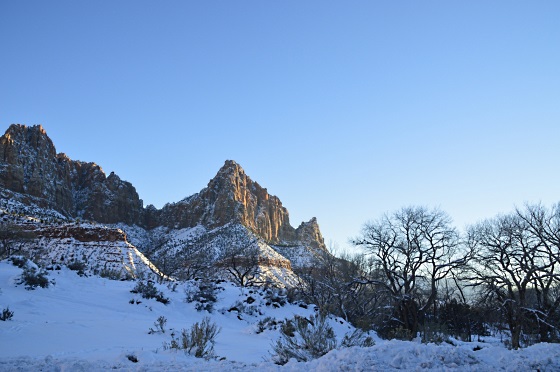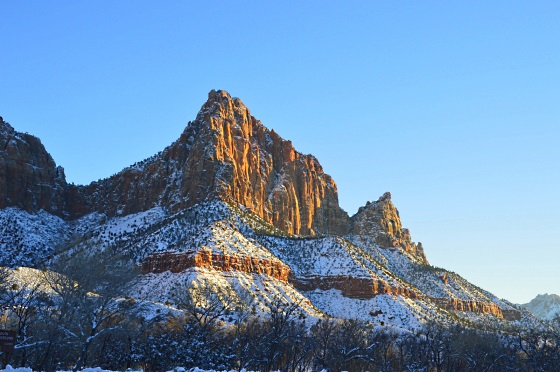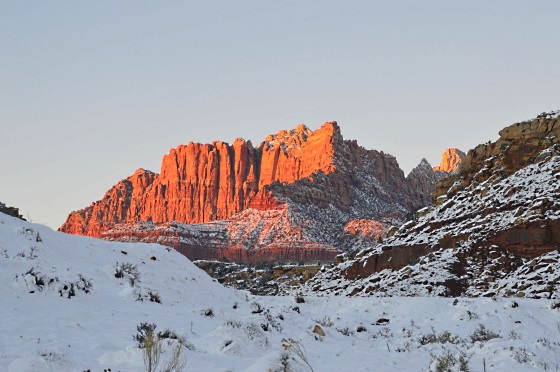 We came back form a trip and found our house like that -had to dig a path to the door! Never had in our 13 years of living here: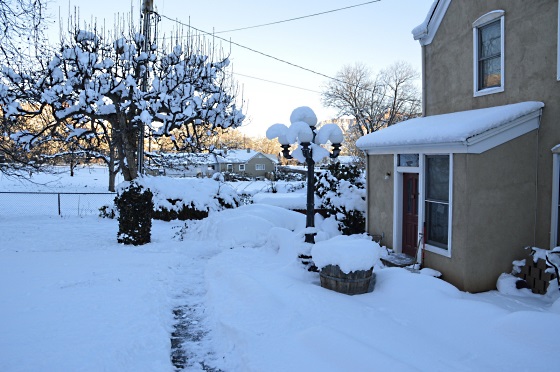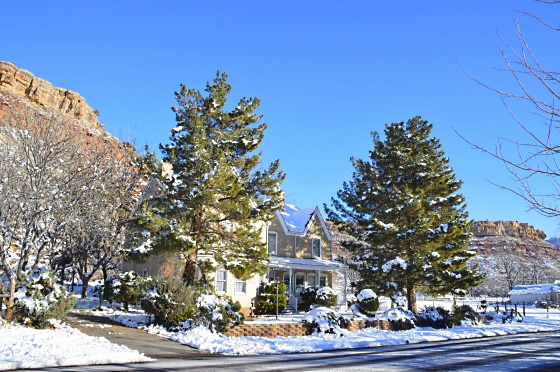 Rockville street – they even had to invite a snow plough: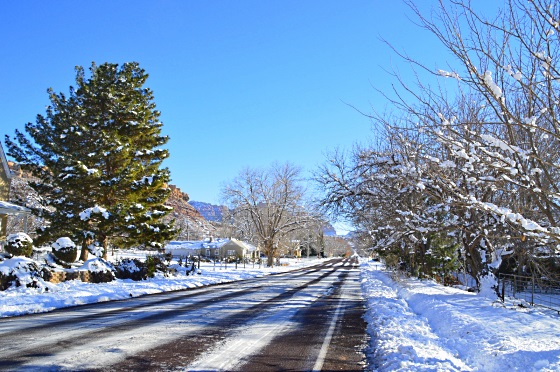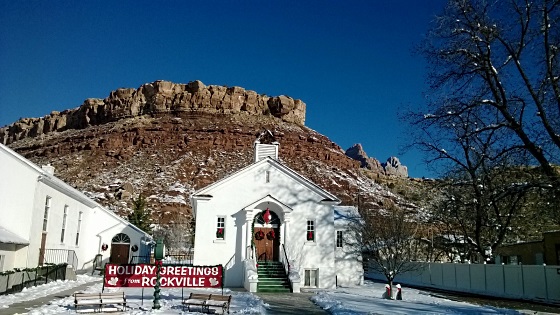 Here is Rockville community center during one of the coldest days ever.