Next town on our way – Uayma. We got to know about it from polish couple we met at the Hostel. That is one of the main reasons I like hostels – you meet people while having breakfast, they are usually very open to interactions and sharing their impressions. We would have missed this very different and impressive Uayma cathedral: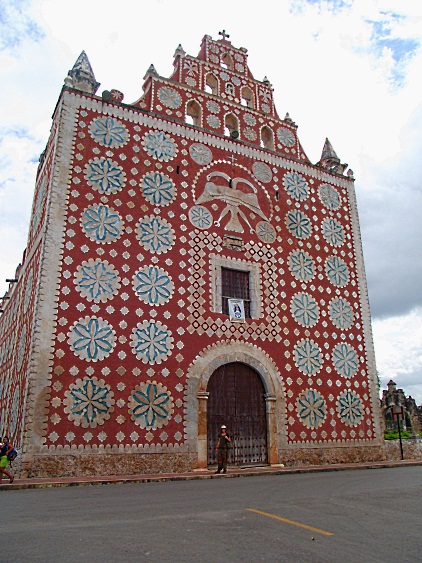 And I can say for sure – as many more churches we saw – none of them had anything like those flower…Interesting how some artist came to a very original decor, having in my that there was no internet way then…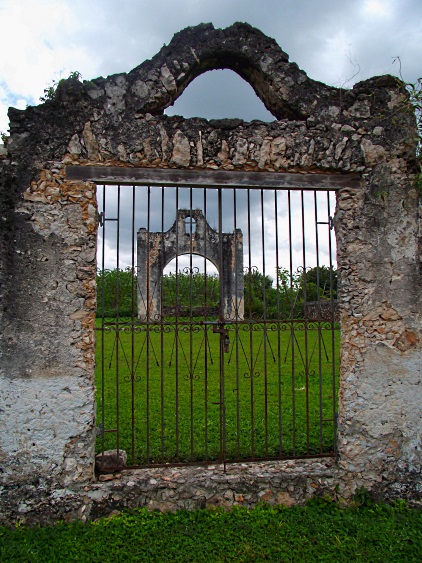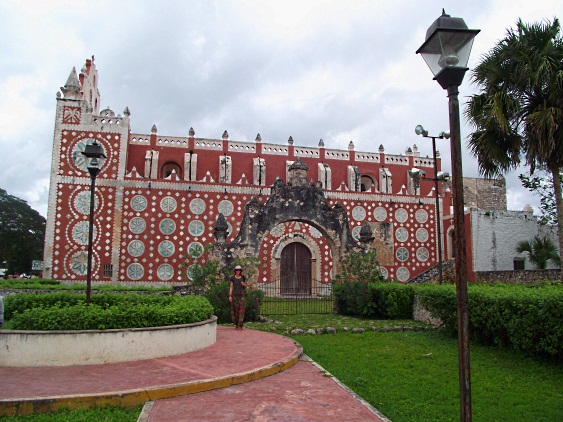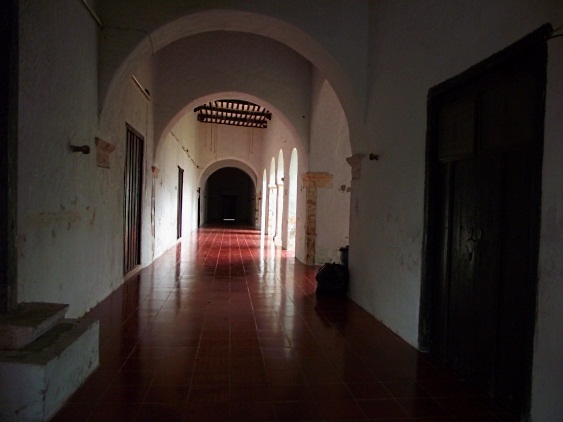 Here is the town itself – heading towards our car. We wanted to have the Maya lady in her national dress standing by the entrance to municipal market: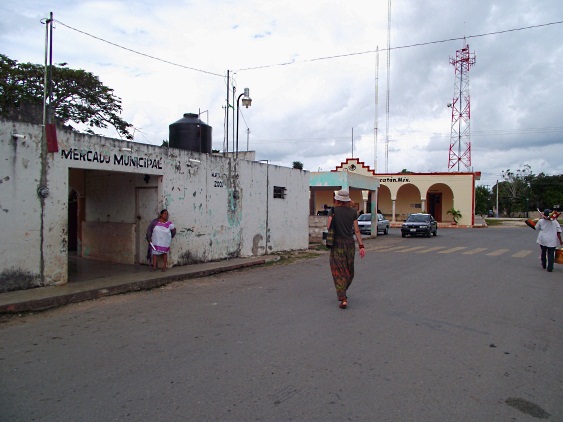 And the roads looked like this, like a tunnel through an endless yellow blooming meadow: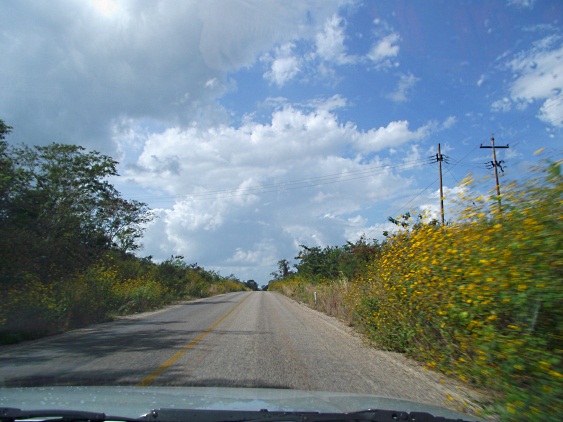 In a couple of hours or so we reached the next destination -Izamal – a town in yellow color! I would say that Izamal means Amber, but as if it is named after Amaryllis, the flower, which I have never seen in yellow…why not Daffodil?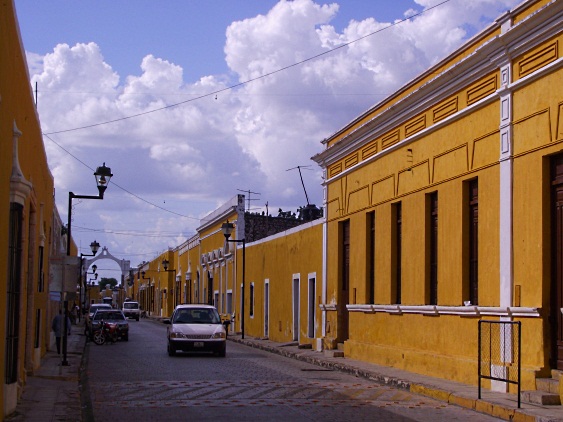 As we entered through this gate – all the buildings were the same color: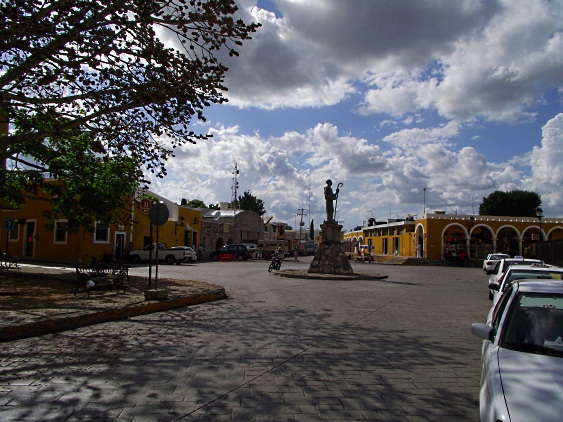 No problem to park the car, lots of "estrangeros" driven in horse carriages, a little tourist town which has a main point – the Cathedral: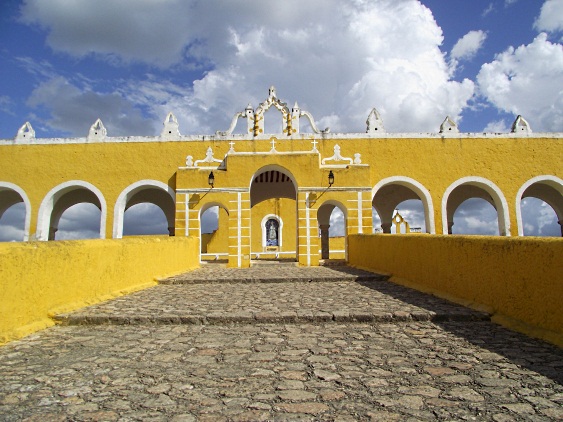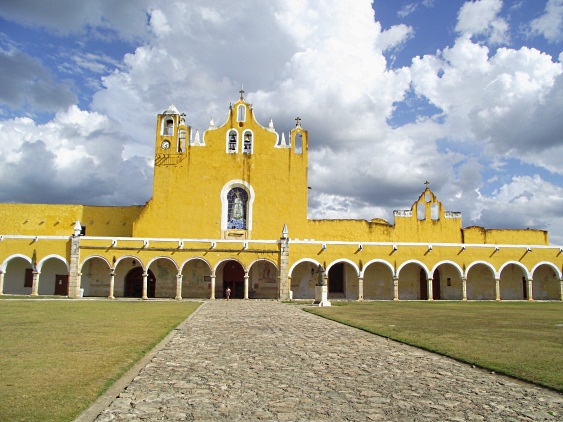 The Cathedral, The Anthony Convent as it is called, is not as big or impressive. But the front yard, as I call, is the second after Vatican's St Peter's Basilica's yard by its size: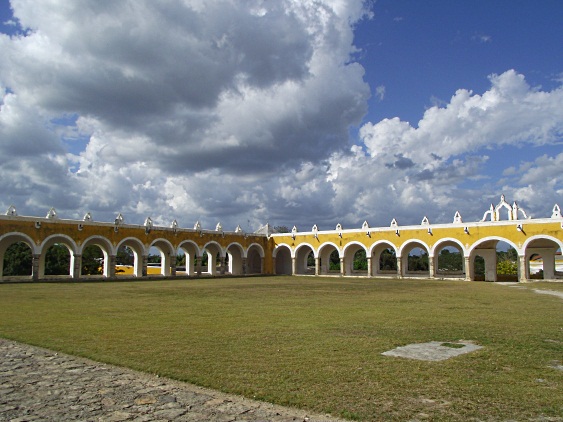 Pope Paul II visited this town in his times and held a mass in this yard, so that Mexicans built him a monument. Here is the entrance to the Cathedral with "the dance of shades":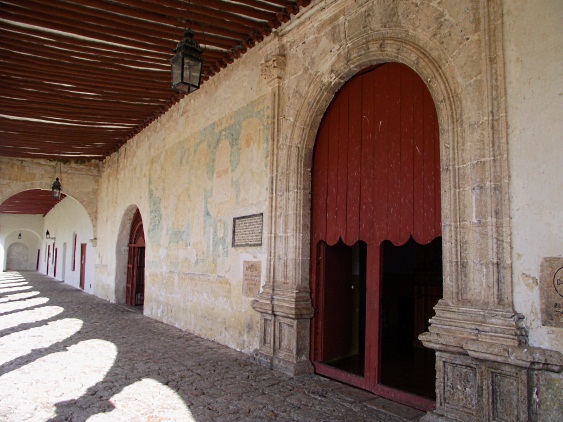 The cross Maya people adjusted to their own taste – draped with their national floral embroidery: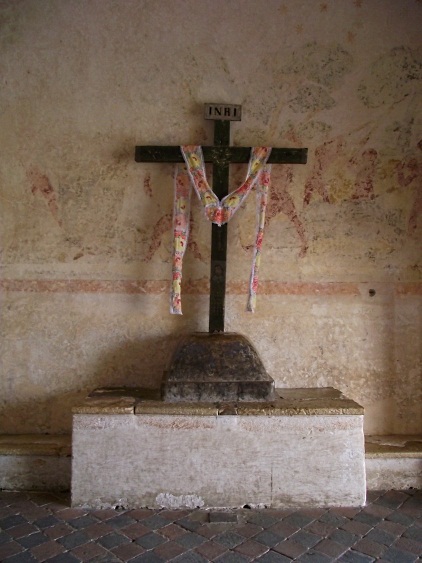 A cloister inside – not yellow?!: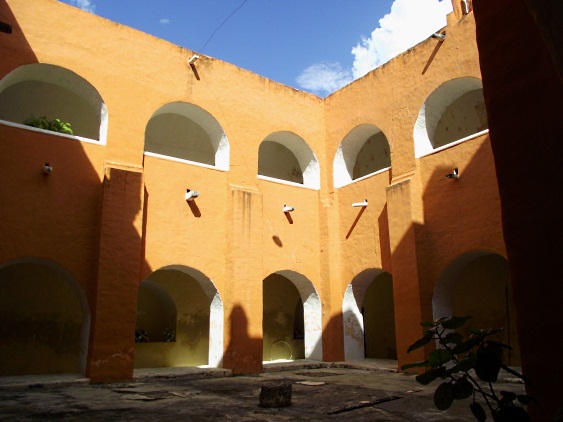 And the decorated gates: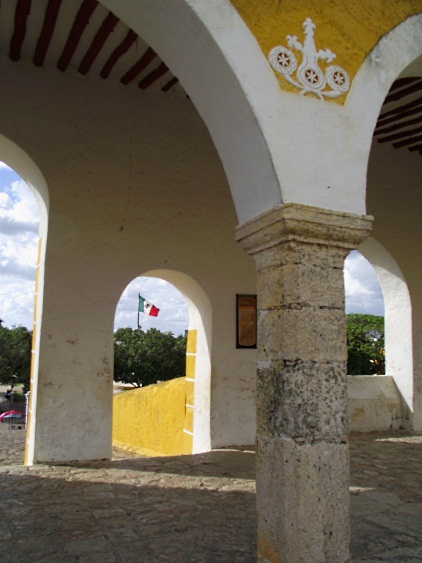 The Cathedral with its yard is beautifully situated on a hill in a place where ancient Maya pyramid stood – as we noticed it was a common practice for the catholic missionaries to disassemble pyramids and build churches using the same stones. Here are some more nicely decorated houses: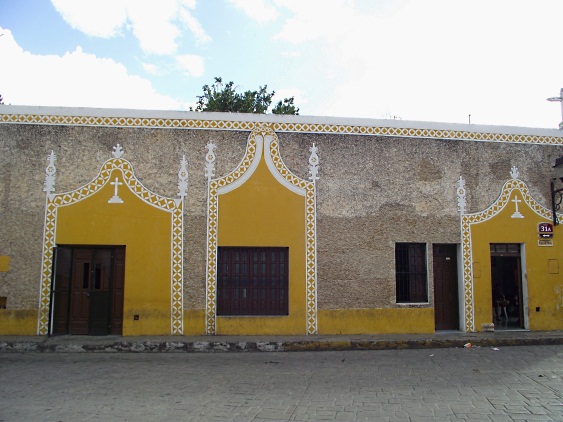 Books say that there are still some Maya ruins intact in the town, but had no time to look for them. were heading to Merida!