To me -this was it. This was the most beautiful and pleasant and impressive cenote of all we saw on the trip. But that doesn't mean it is the most beautiful, for we all have our preferences. It is on the way from Valladlid to Chichen Itza, only 7 km from V. There are two cenotes at that site – with a large parking lot and "a building" in the middle. They like having those inadequate big buildings, which are always in contrast with the rest of the people living around, and leads to a thought that they are heavily sponsored by the government. At least people get jobs while building them and now sitting and selling tickets. Well, there are actually 3 buildings. The biggest one is for selling tickets! The others are on each side of the road – fro crafts people to sell their goodies. Each cenote costs 54 pesos to enter. but you must be attentive and be prepared which of the two you want to visit this time – they have different ticket sellers sitting side by side. And if you buy a ticket to Dzitnut, it woun't be valid to Samula and vice verse. Strange. Luckily. though rushiing as always , we somehow managed to get to Dzitnup this time and left Samula for the next. Here how the surrounding area looks: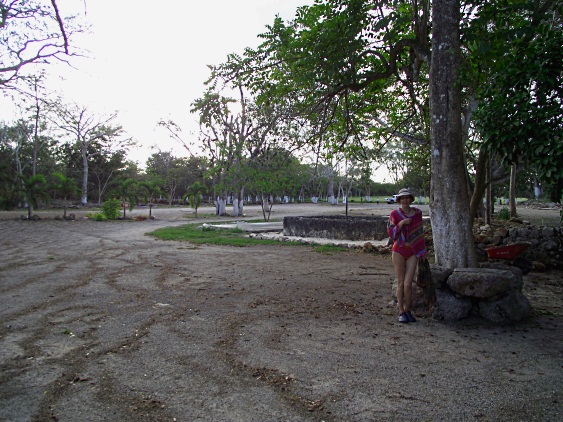 You wouldn't have a suspicion that there is something underneath, but this hole is kind of giving a hint: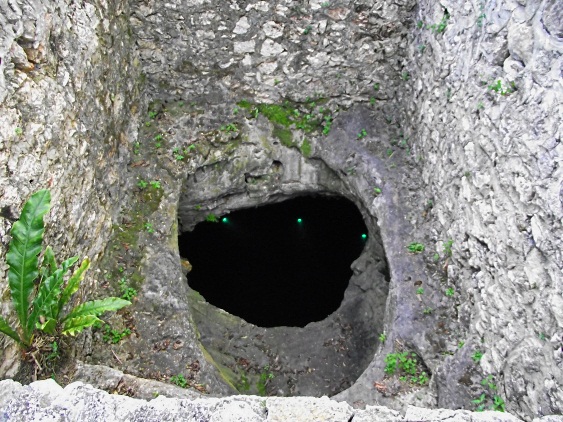 It is fenced so that there would be no victims of curiosity or absentmindedness: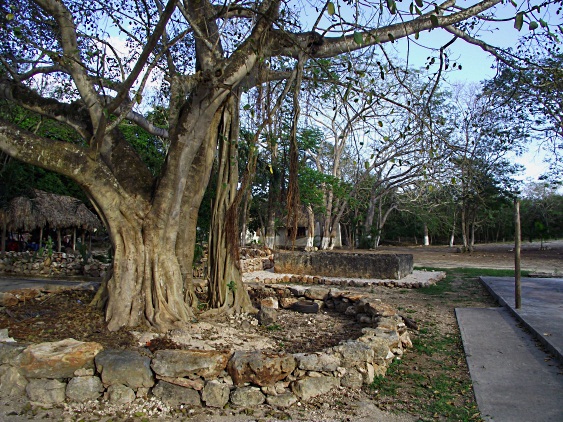 And those big trees are feeding from the waters of cenote. Here is the entrance: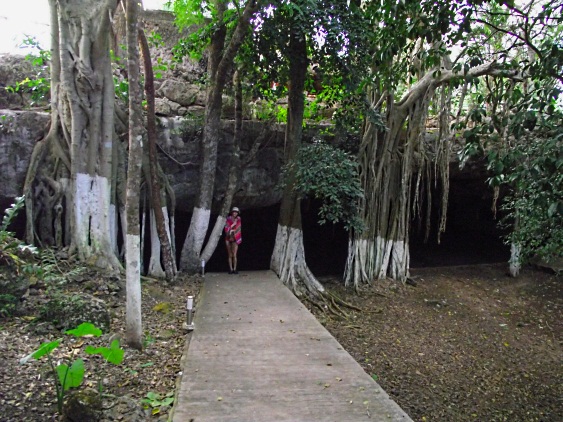 And here is the "beauty":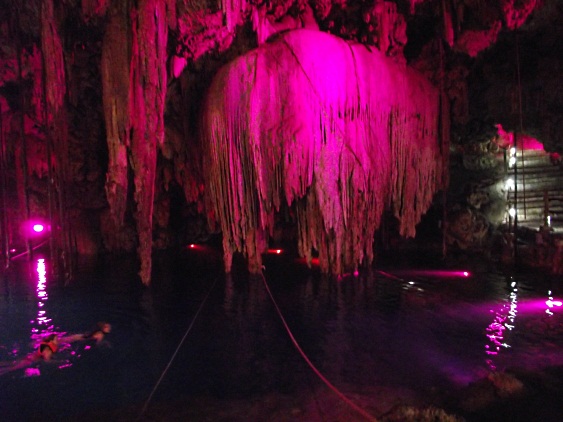 Stalaktites and the roots of those trees are hanging like curtains, the water is transparent and of perfect coolness or warmth, ropes are stretched for the fun or safety of the swimmers and the main point – there was nobody swimming when we came and it was so quiet, the colors lights changing every some minutes: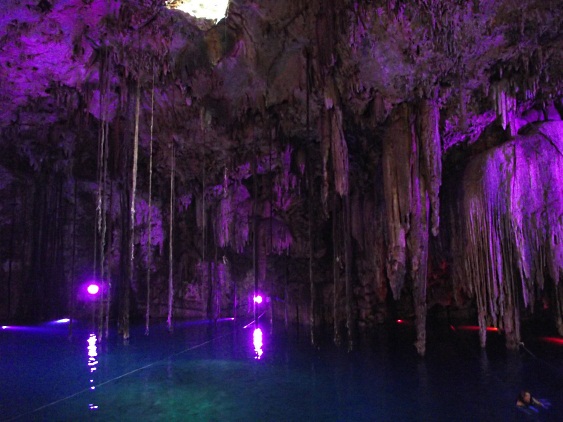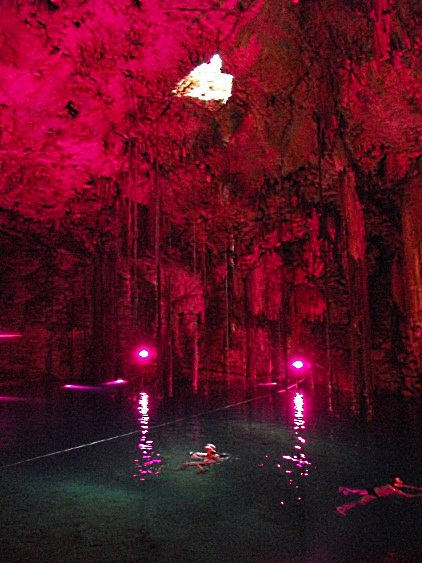 Light comes also from that hole in the surface among trees, it is seen in the picture from below.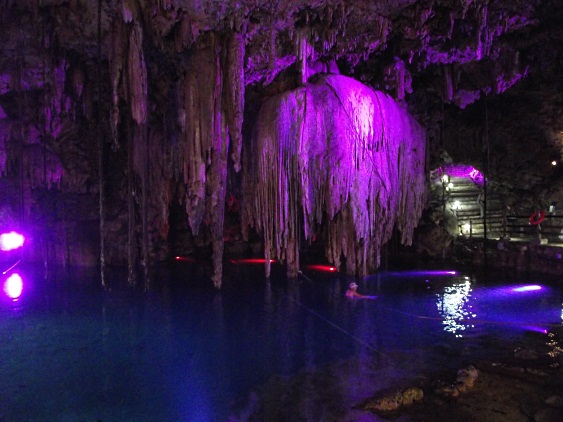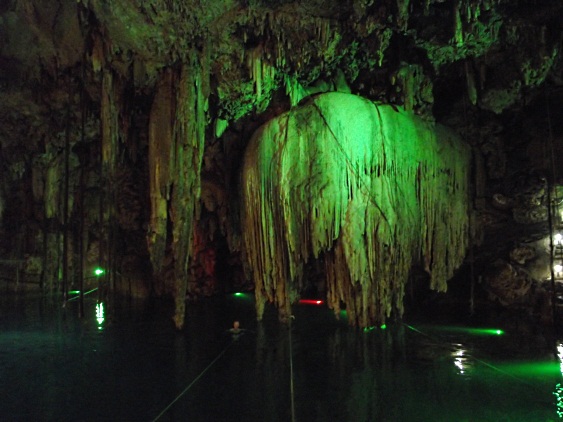 It brings you to a feeling of Bliss! Your body is embraced by the most loving hands of nature and your mind is in a meditative state, what else can you wish for…
But we still traveled more, continue to follow us…