As you can see I am writing in the past tense. About the travels in Spain 2 months ago…Shame on me, but I couldn't find time or energy to make it into the web faster. The spring came here to Southern Utah in whole speed, it is warm and nice now, therefore lots of work in the gardens. The blooms are also fantastic, so we spent some time hiking and observing desert flowers and blooming cacti. Not speaking that all the mountains around and vistas are wonderful.
But I have to come back to March 8th and describe our day traveling in Navarre. First stop – Javier, named under a saint, a quite an interesting saint. Saint Francis Javier, patron of Navarre was born in 1506 in the castle. The younger son of a well-off family, he went to study at the University of the Sorbonne in Paris and there he met Ignatius Loyola and his life was radically turned around. In 1541, moved by his faith, he started an eleven year journey which took him to India and the Far East. Here are the scenes from his life made into 3D and exposed in the castle of Javier: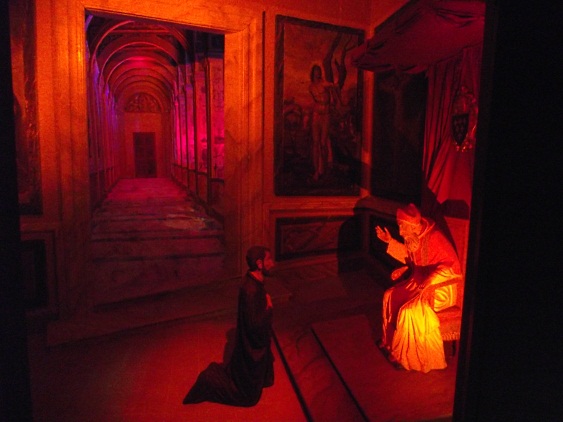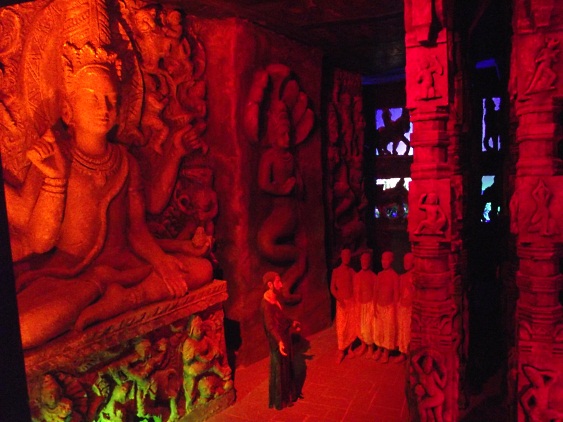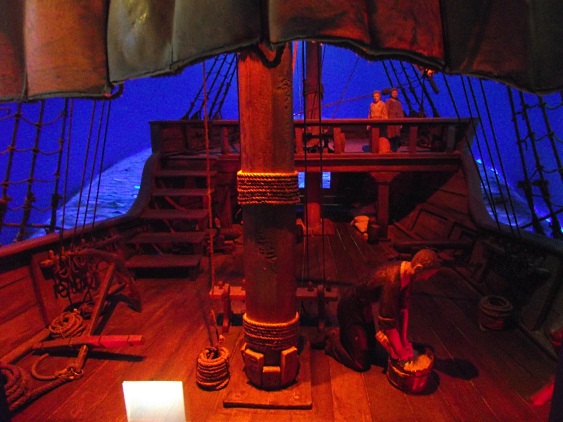 So he visited India (as if Indians do not have enough of their own gods…) and then Indonesia, Japan and ended up in China where he was painted in an eastern manner. He is laid to rest in Goa, India.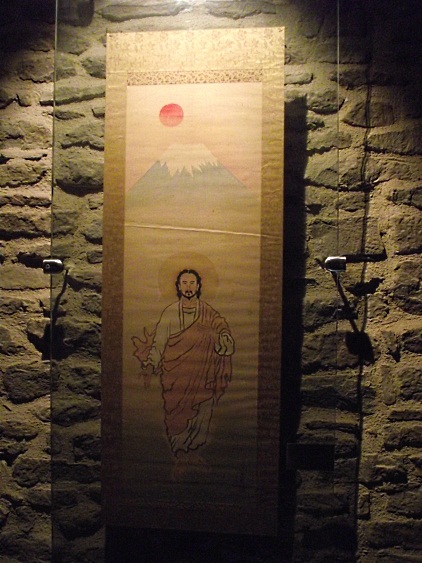 What I liked about the museum – and I noticed it in most old restored buildings and castles – they combine the new materials, interiors with their old styles: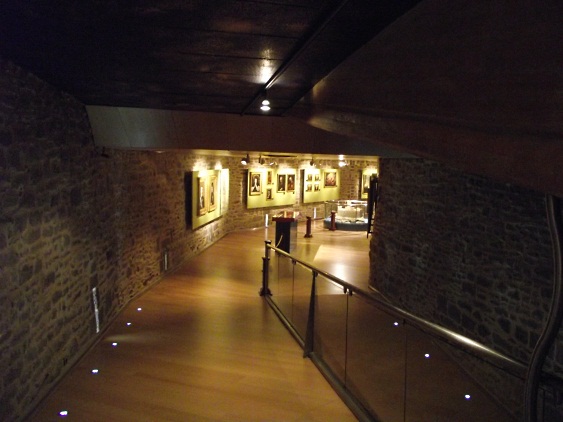 So I started to show the Xavier castle from the inside -w hat an approach :-). Here how it looks form the outside: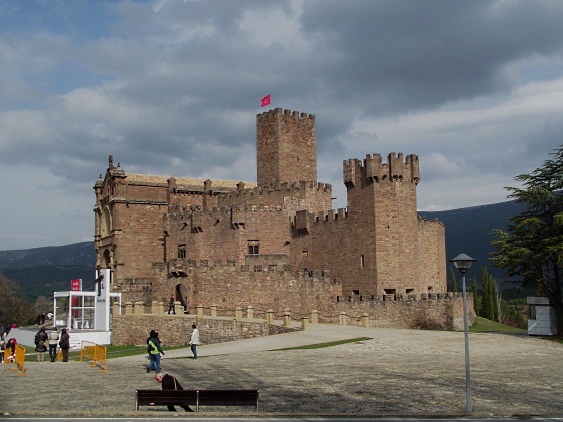 As every decent castle it has a church attached to its side: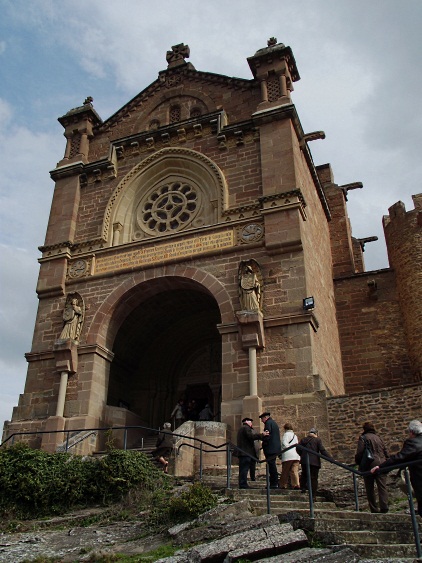 The church has a nice entrance: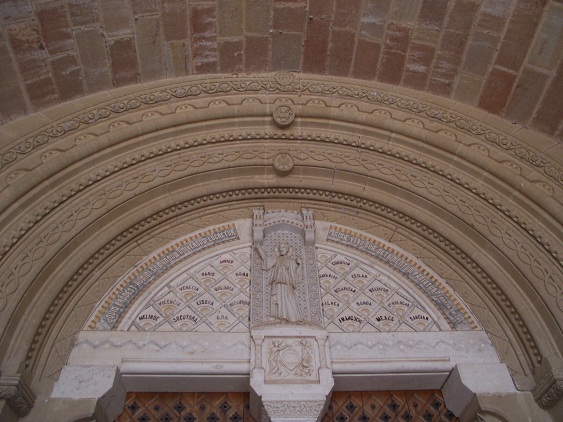 and luckily there was a mass that I could get a feel of -a nice mass, even without understanding Spanish I could understand what was going on: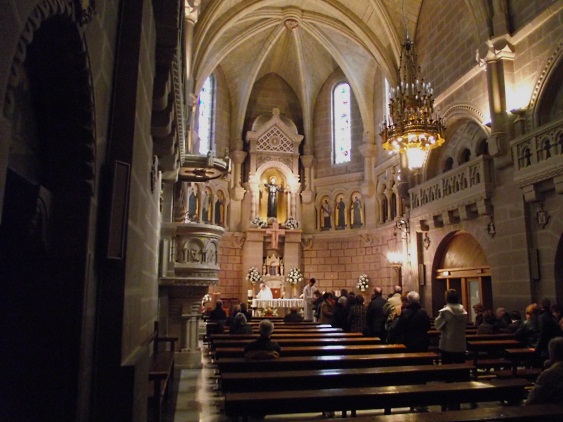 And then I looked towards the monastery from the top of the castle: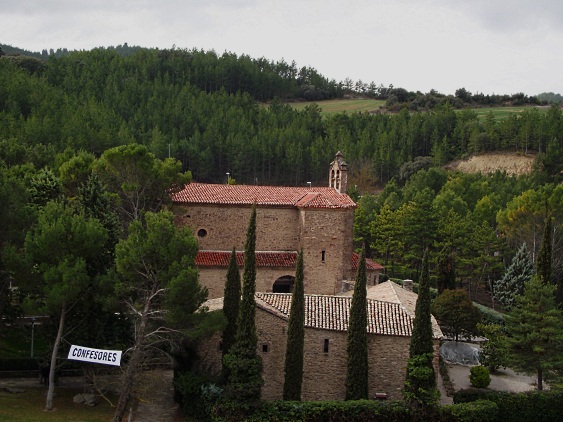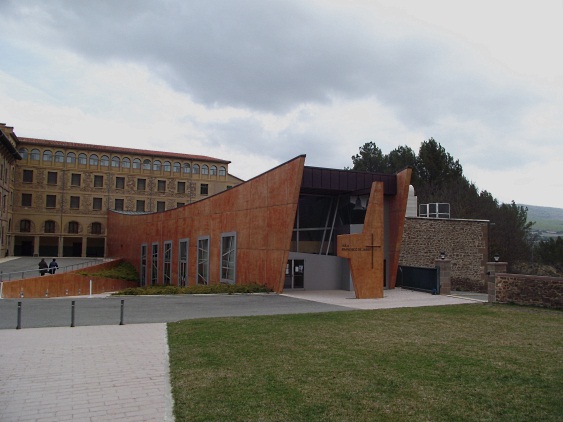 and we left for another town with an interesting name: Sos del Rey Catolicos: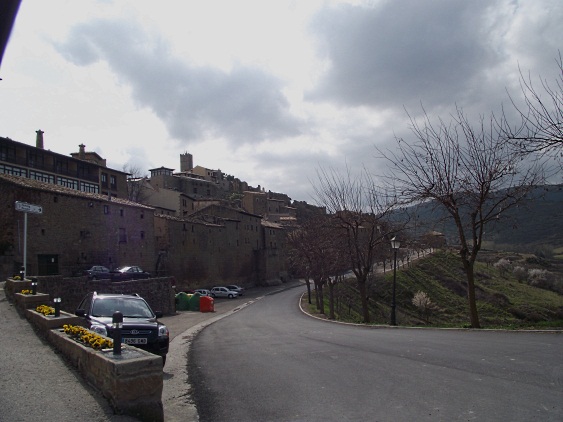 Instead of parking our car there on the left by the hill town, we decided to be lazy to climb it, all their old towns are to be climbed up, so we kind of got tired :-), and so we drove up in those narrow one way streets, we were crazy: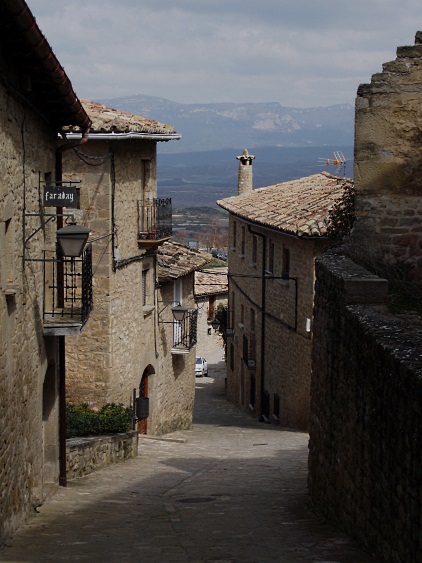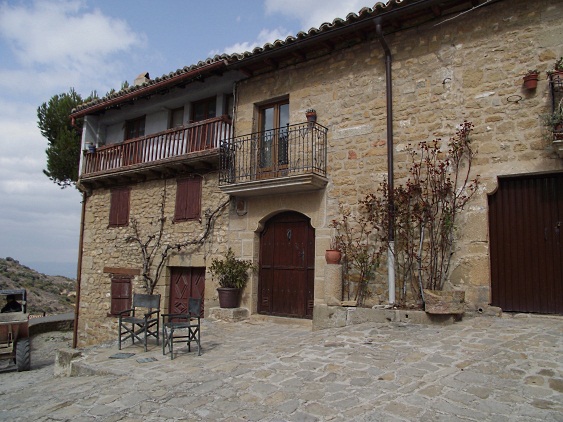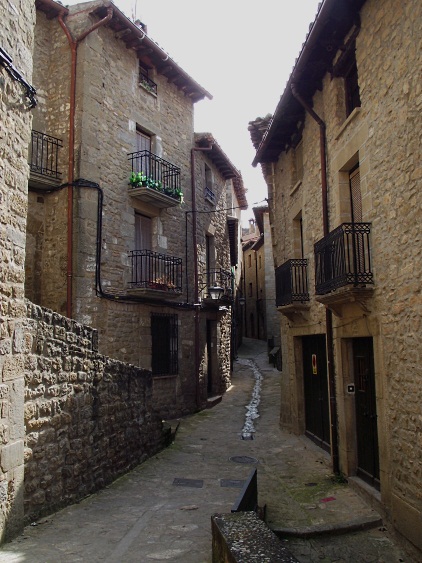 Of course we got stuck, got freaked out…had a very hard time even turning around, let alone finding our way back on the right -way streets. If not for that tractor guy, the only living being on that side of the town – I was close to tears :-)…But he assured us we will find the way out of this labyrinth. So we drove out and around and parked on the other side of the hill – it seemed to have more life there. Then climbed up to the very top: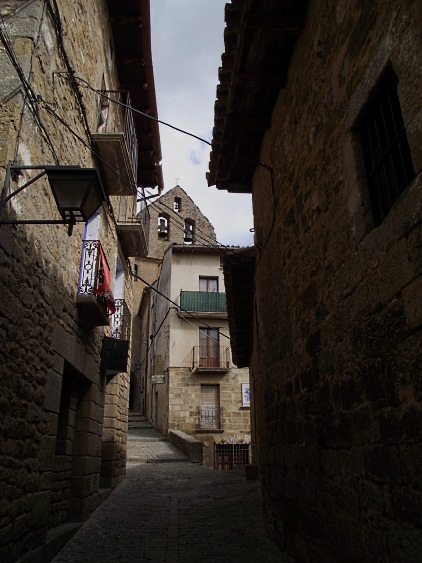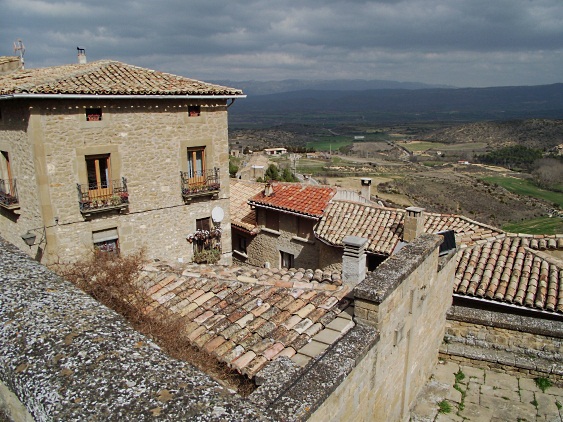 Looked around: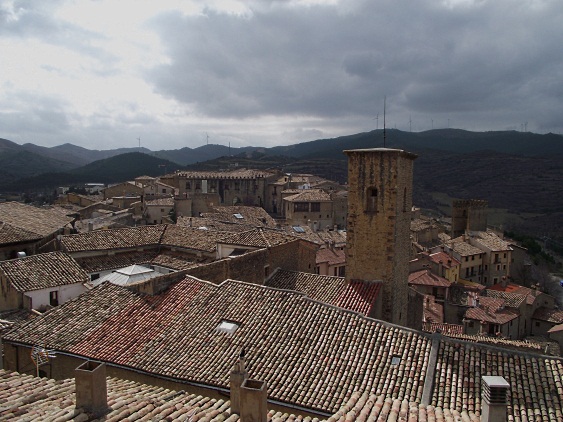 Walked around the tower erected on the highest point of Sos del Reyt Catolico: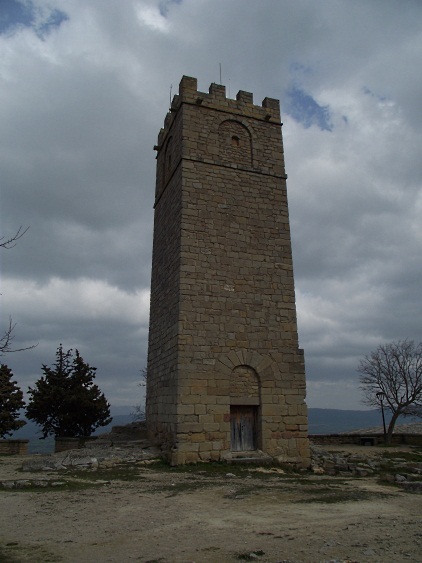 and visited their church a little lower: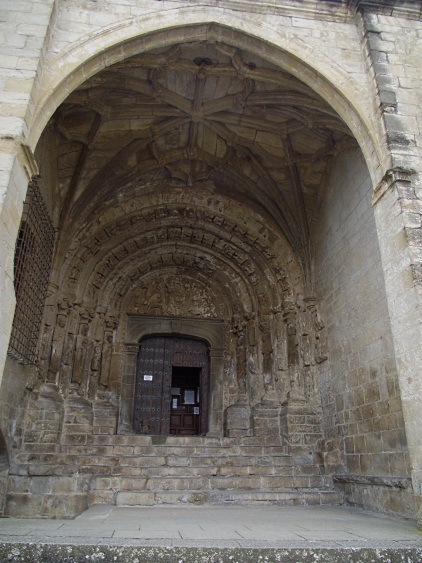 The only man in the church directed me to the crypt, so I went…down a super narrow winding and low staircase just to see this: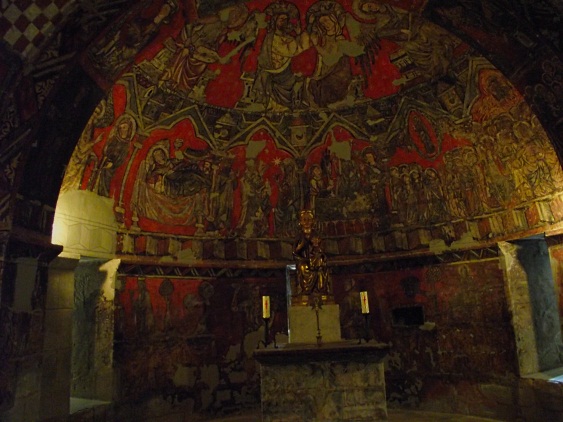 It was a scary feeling down there in the crypt – I was thinking – if lots of people gathered there and there was a fire – that is it, a communal tomb…With the super narrow staircase -how many of them could escape? Or – if it is a crypt- naturally you think someone worthwhile is buried there. But how could they get a coffin into it? Unless they buried before building the church. It is so not good not to speak the language of the country you travel…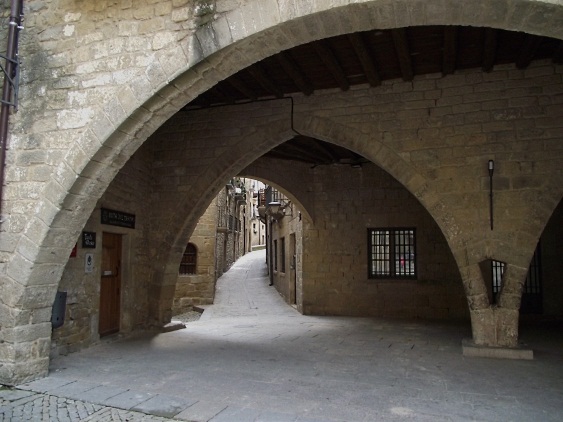 Next stop – Sanguesa. Very beautiful roofs edges – with lots of sculptures under them, but who has the strength in their necks to look so way up and who has such sharp eyes to see what are those sculptures…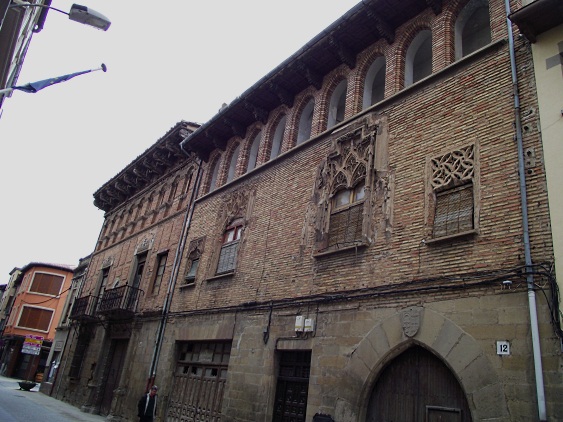 The entrance to their church had very unusual non symmetrical sculptured creatures that you could see with a regular eyesight: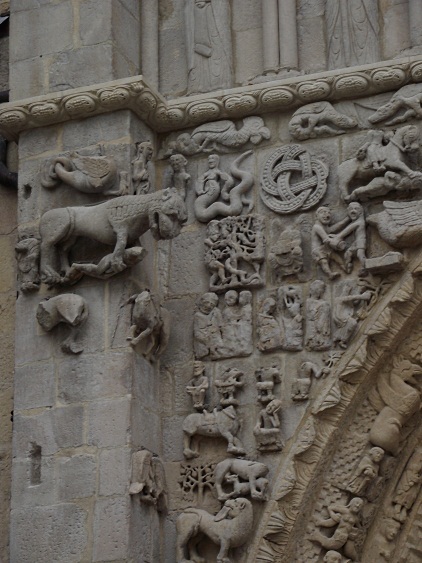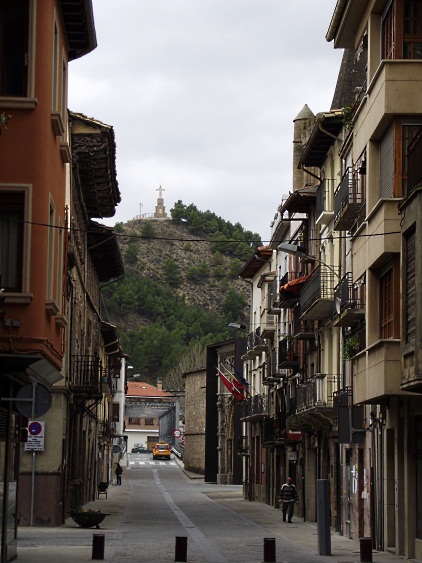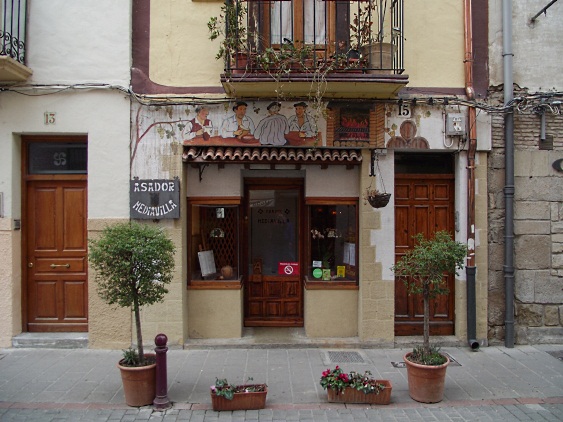 Sanguesa was peculiar in the sense that unlike in any other town we couldn't find a restaurant, especially with "menu dia". So we drove to our other destination -Ujue, which is in the middle on nowhere, just low mountains, almost like desert…No towns around, except San Martin de Unx – thanks God for that – at least we found an add -"Menu Dia" – 10 euros! it was in a private house, not in some restaurant. The house was several miles from the town but still in the proximity and a tall English lady with a Spanish husband lives here. She likes catering. so she arranged part of their house to look more like a restaurant and she holds parties there. During lunch – Menu Dia! it was especially nice to visit that establishment, for we were the only customers, it was peculiar what would they feed us with, and at last – we could talk! and get to know something about life in Spain. We were so excited, that didn't take the picture of her restaurant neither of her…Just the flan dessert – it is popular in Spain: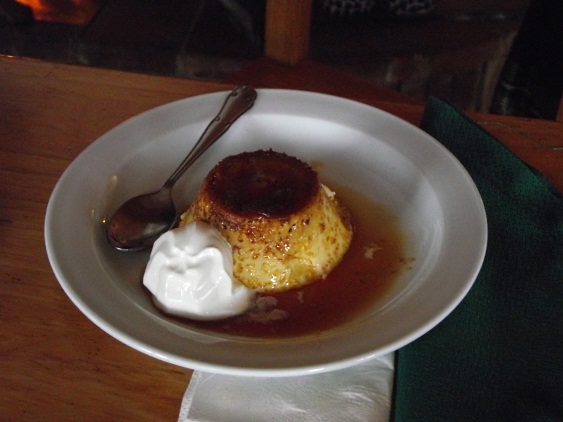 As planned we drove towards Ujue on that desolate road. but didn't even enter the town. for it seemed we won't find anything different that in other towns we already visited, just the general view from far away: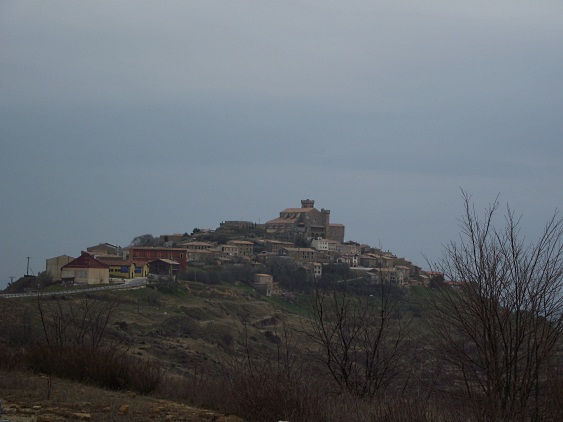 And the last town for that gloomy not a good weather for pictures day was Olite. All the books mention it having a fairy tale castle: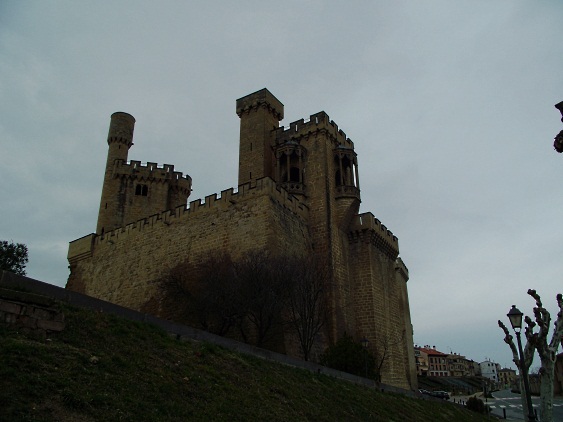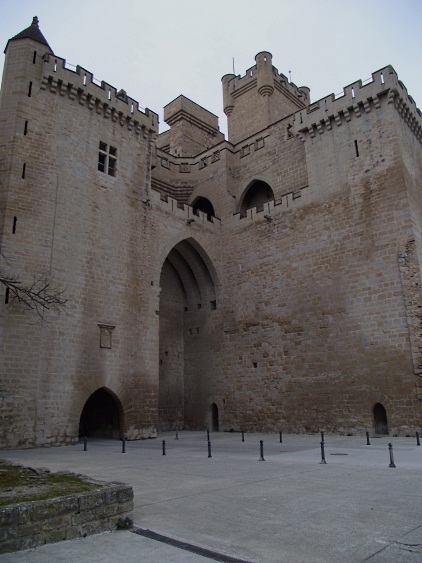 A Parador is established in that castle – it is a government owned high end hotel. At some point Spanish government took over some outstanding castles, restored them to modernity inside and made them into hotels. Guests can experience a real medieval life style, I guess, while staying there, maybe they can even meet some ghosts. But all joking aside – they have the best restaurants in those Paradors and the prices for the rooms are reasonable for Euro zone citizens.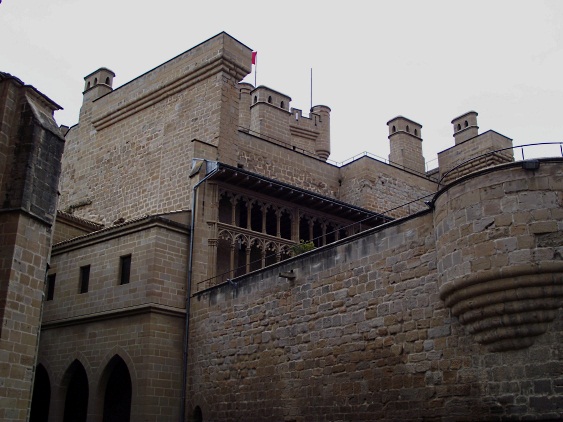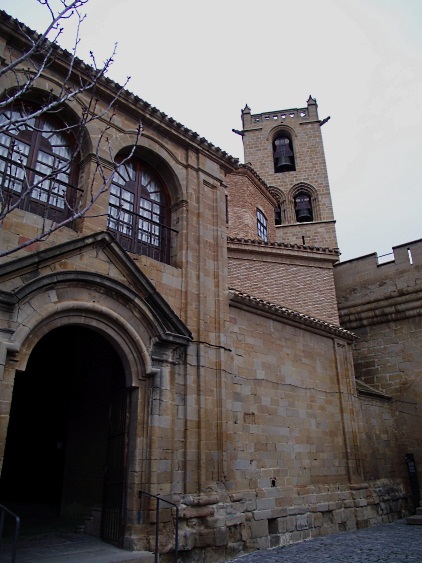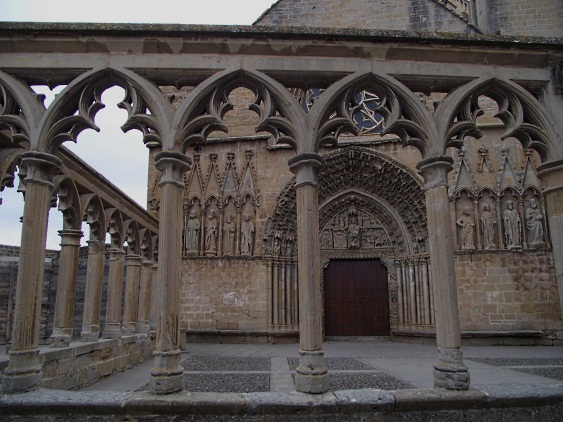 The church has an interesting cloister not inside, but in front of it.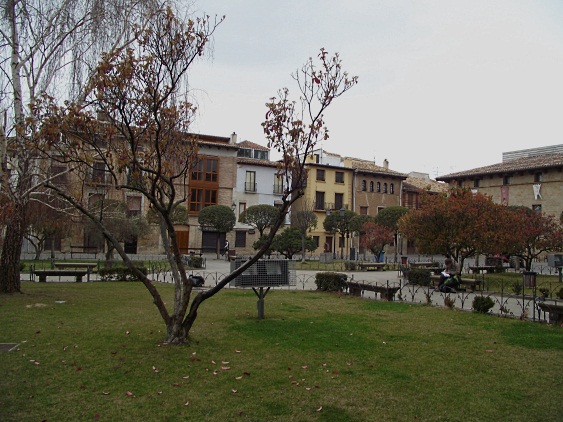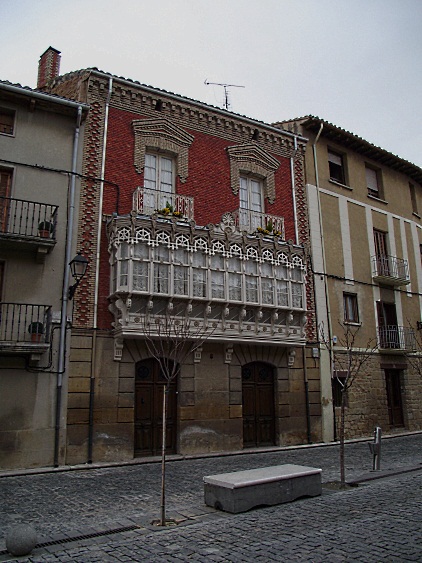 Leaving Olite and heading towards Pamplona for the next day's visit: