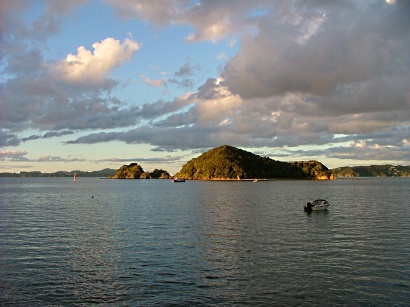 We had a beautiful morning in Paihia and left towards the West coast. To tell the truth I am falling in love with Backpackers Lodges…Unlike faceless motels – they have characters. They have either a nice garden or some courtyard for eating in the morning, or dinners or lunches, whatever anyone wants.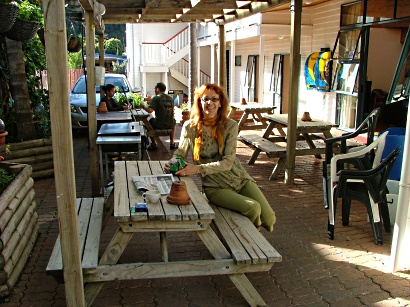 Also – they are filled with young people who talk about their adventures, or studies, or plans in life and also old people who are very quiet which is also very good for neighbors as us :-). And the owners are usually very patient people. They don't tell you much about where to go or what to do, but they emanate that welcome spirit and concern about your comfort.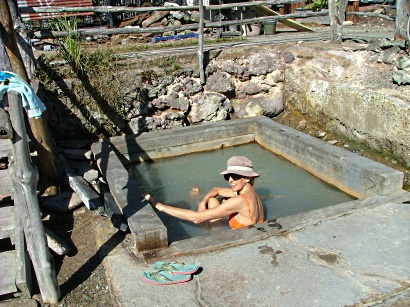 So yesterday we crossed the peninsula and noticed a sign on the way: Ngawha Springs – of course, we drove there and there we met the first Maori women – mother and daughter selling the tickets. They were full of fun, laughing, so we had a good chat. I said – of all the New Zealanders I met here yet -you are the most cheerful! The Springs were very simple, wooden boxes built into the soil and hot water bubbles in them. There are different boxes and different temperatures. To make it interesting – they have names. The hottest one is called Doctors and the other – Favorite…They have a sense of humor. Because it is so simple, it costs only $4 NZ. and very few soakers. As far as I notice already -there are a lot of Canadians and Brits who are retired and travel here looking for deals and enjoying the warm climate. So I talked with a Canadian couple, who stay in their motor home and soak every day for a week already. There was a sad Kiwi, too. And basically no more at that time. The waters are a little gray, some dark green, but seemed clean, a very slight sulfur smell. That was a really good time!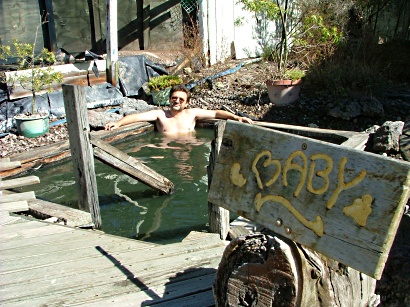 Then we drove to Opononi and Omapere -and I was pleasantly surprised to see the big sandy dunes in front on the other side of the bay -it looked like Nida – my place in Lithuania! So alike, that I couldn't take my eyes off!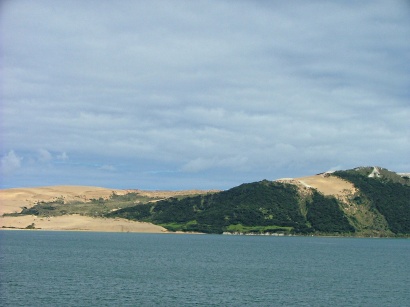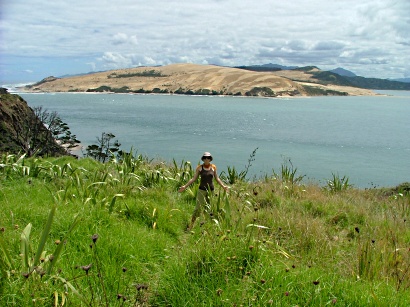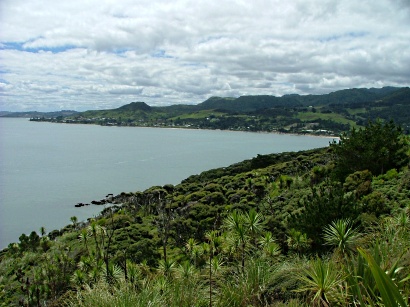 Then the road went South, which is down, through Kauri forest. Very thick jungle with Kauri giants sticking here and there. the biggest had a path to it and viewing places. It is maybe even more than 2000 years old…and has fragile roots, who would expect that?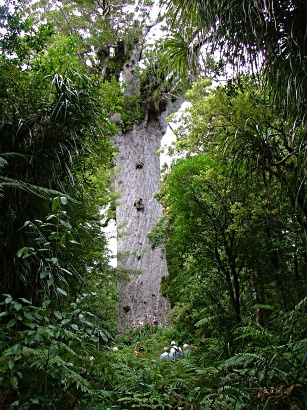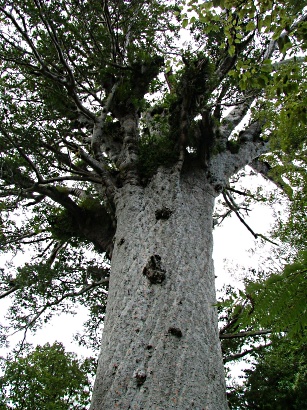 They have used most of te Kauri trees for building houses and making furniture – good wood! Also they are mentioning about Kauri gum – as if it looks like amber, but far from it…Very blank, lacks color and expression. And extremely expensive to my eyes. I should have brought amber to them…
When we reached Orewa, 30 km north of Auckland, we felt like staying there – by the sea, by a very wide and long beach, so magic…warm waters, so we swam. And tides here are low in the evenings – so it takes long to get to the waters.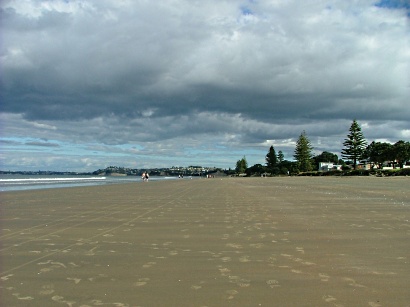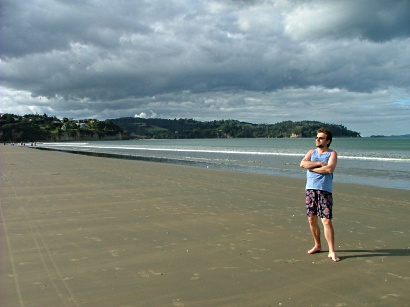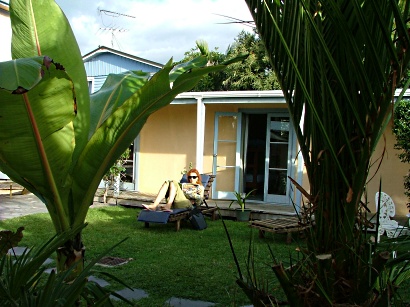 At night we went to the sea shore to look at stars -and saw the Southern Cross for the first time in our lives! And the constelation of Centaurus, and the brightest star Syrius high up in the sky. No Casiopeia, no Polar Star. Only the Orion looked in its place – my husband said that it was turned over – I didn't notice for it is very symetrical in the first place. It is still strange, that North is in another direction that you would expect by default.