We took Rt 101 from Solvang and drove all the way till we turned to Rt. 1 towards Morro Bay. I am sure we missed lots of good views and beaches, but… as always – we were in a hurry. Here is what we saw in Baywood Park-Los Osos and Morro Bay: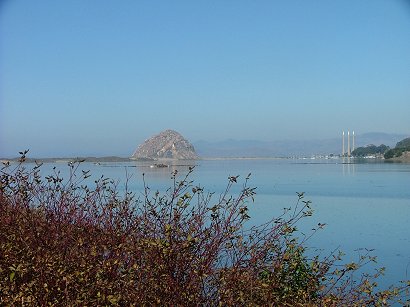 This is the view by a very cozy hotel we accidentally found by the Bay, called Back Bay Inn. Boardwalks made it comfortable to watch ducks, seagulls and and an egret. Sandy dunes were seen in the horizon.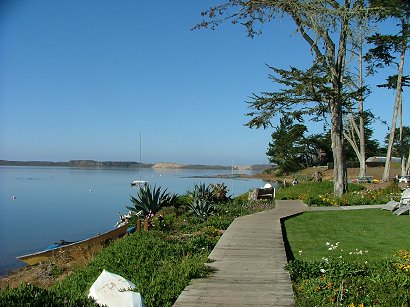 Rollong hills led us towards the next destination: Cayucos.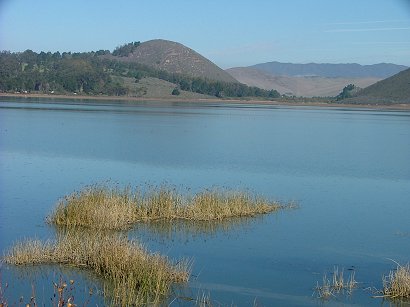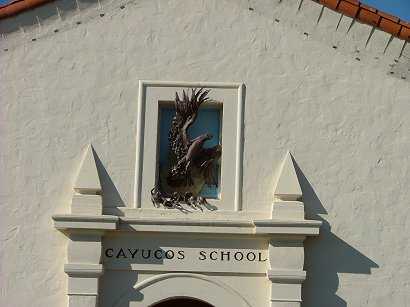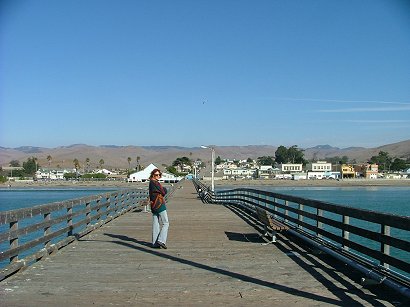 It was nice to find Duckie's Chowder house at the bridge entrance to have a lunch. The succulents by the door were amazing – I guess they like such a cool but not hot climate.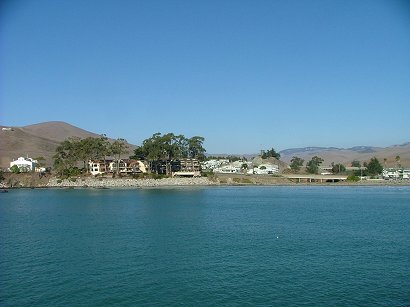 What amazed us was that the rolling hills through which we drove most of the time were so gray, covered with dry grass, almost no trees, some occasional oaks and no bushes at all. At times the landscape looked very desolate. Only cows were grazing on the expensive California land. Maybe in spring the hills would be greener! Or maybe even blooming?