From Pitigliano it is a beautiful drive to Saturnia hot springs-ᅡᅠ no more than 30 km. They are called Cascates de Gorello and they are the best! No nudity and free! the temperature is perfect. some sulfur smell – good! In addition you sit in those natural cascaded pools on very round little stones, like on some peas, you can massage your hands and feet! :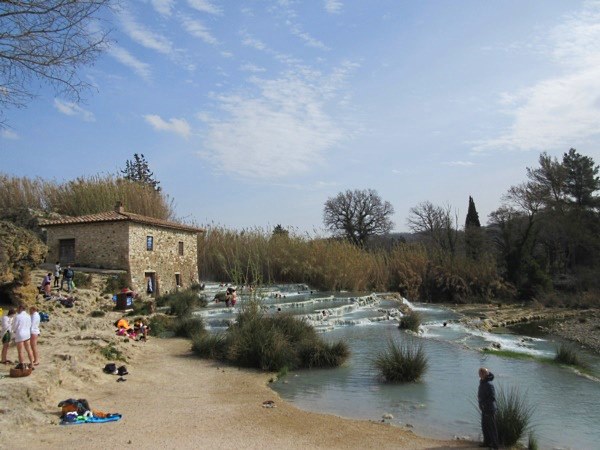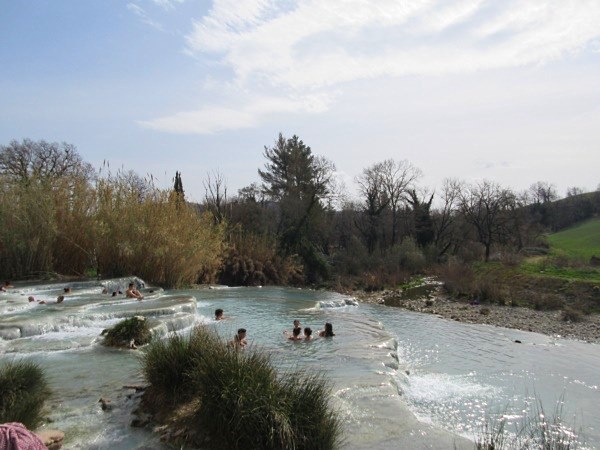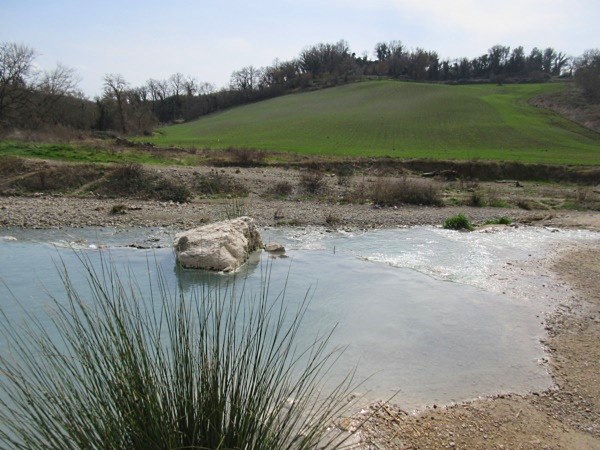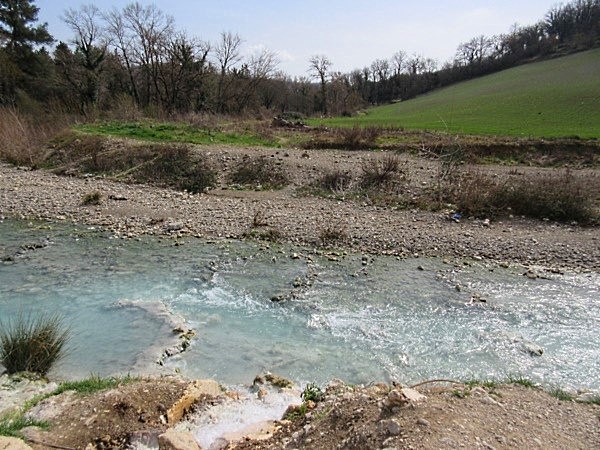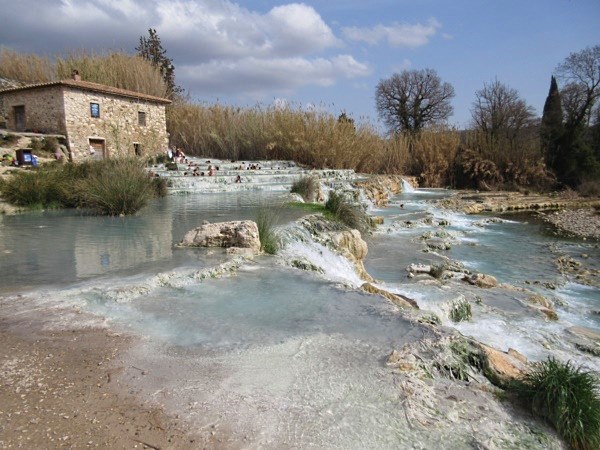 The springs from the road in front of them: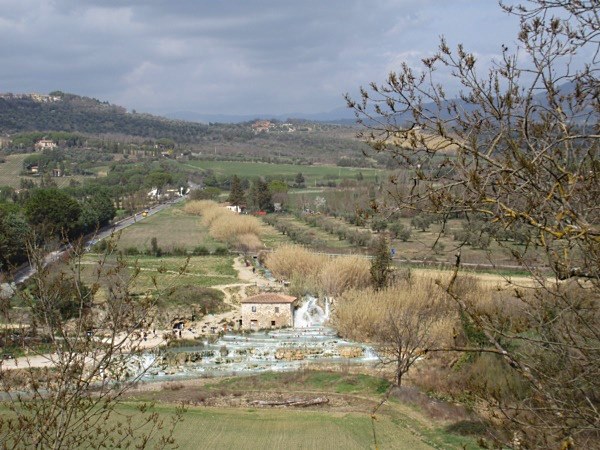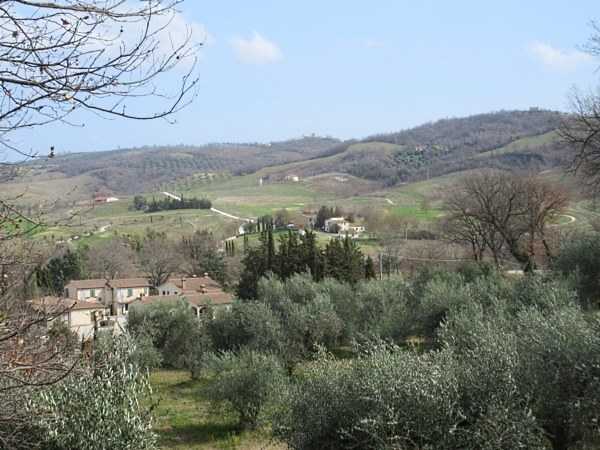 Then we visited 2 hill-towns -Sovano and Sorano. Similar names. And the towns are similar, but different! I liked Sovano more-ᅡᅠ it has nice parks, nice little gardens with blooming irises and trees and a very existential empty main square: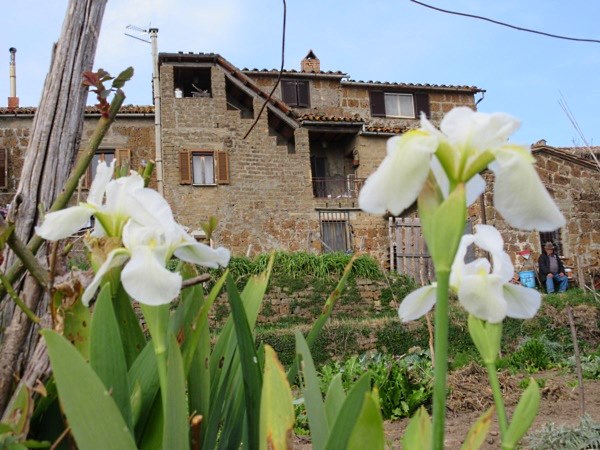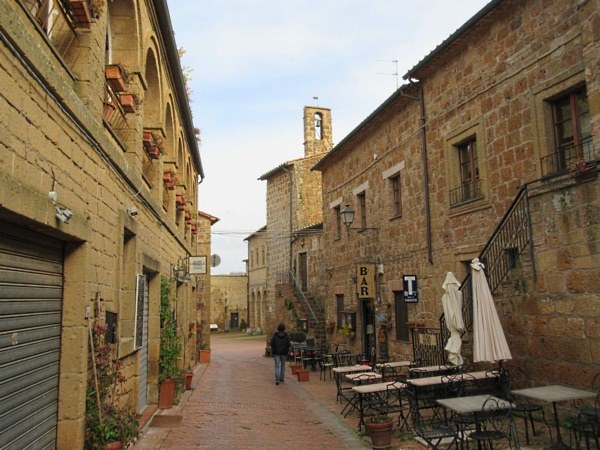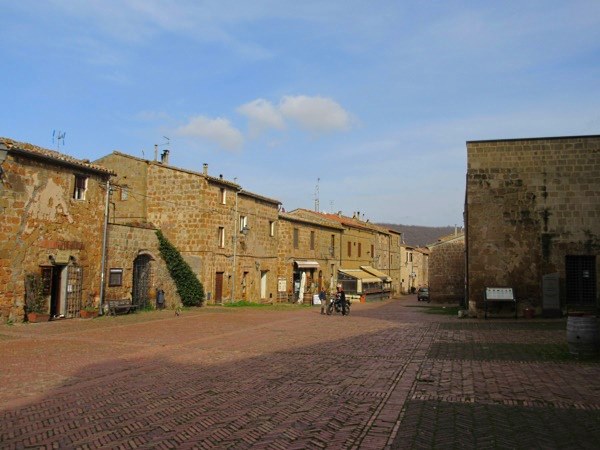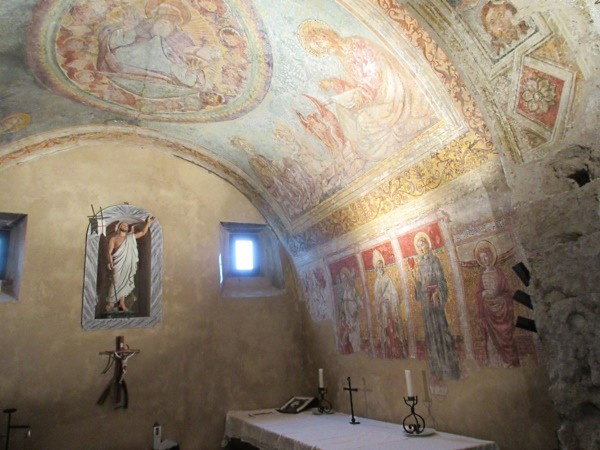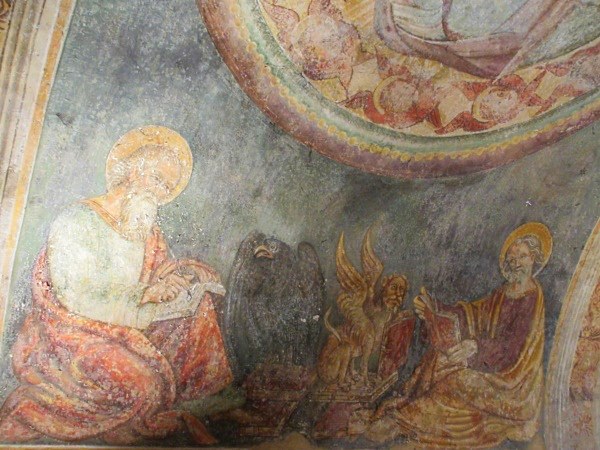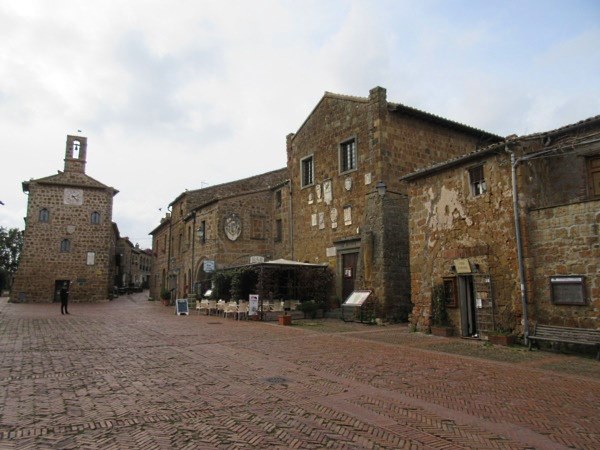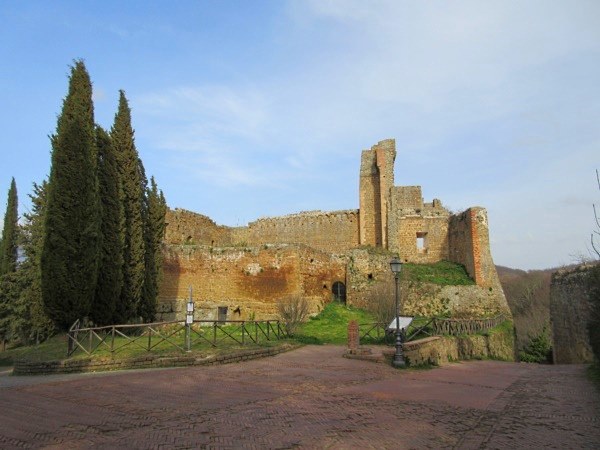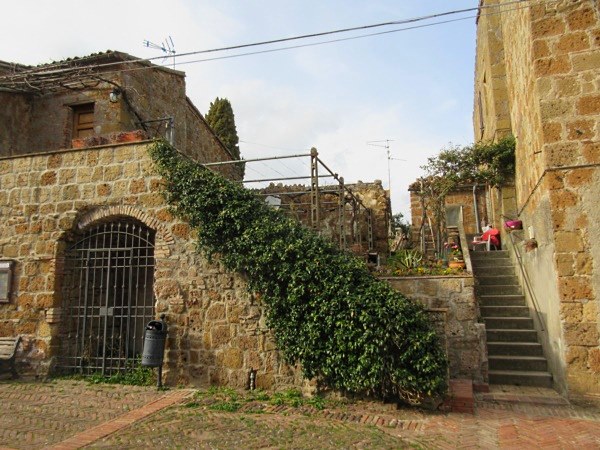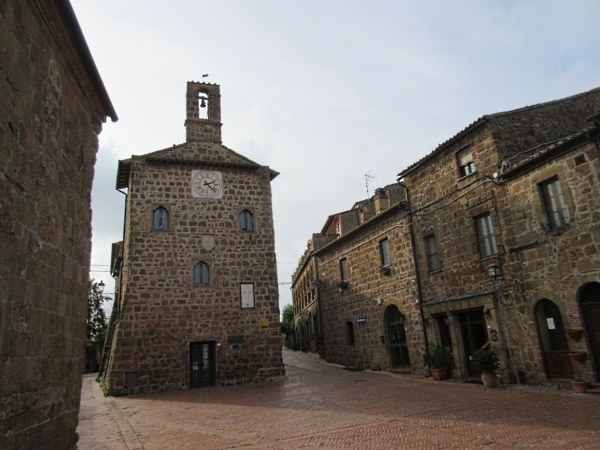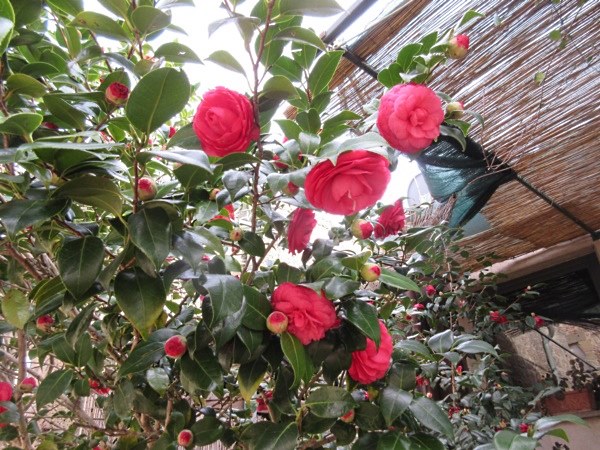 Sorano is on a cress of a hill by a very deep canyon. it is picture perfect. but scary to get to its edges. It also has a restored big castle: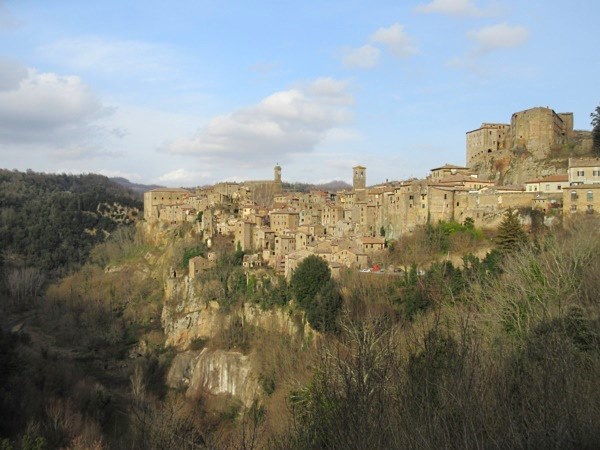 From the first sight it may also look similar to Pitigliano…Middle ages…Modern cities also look the same…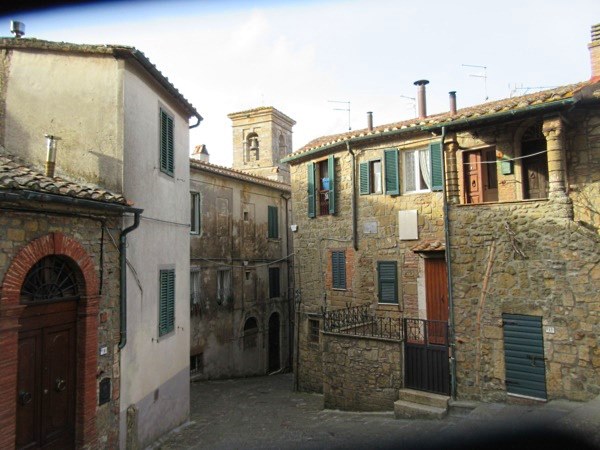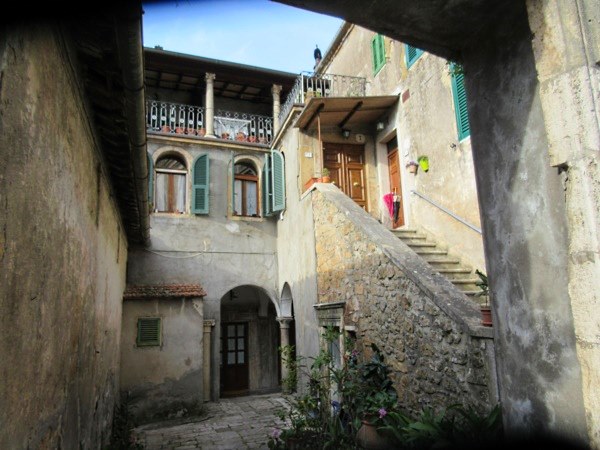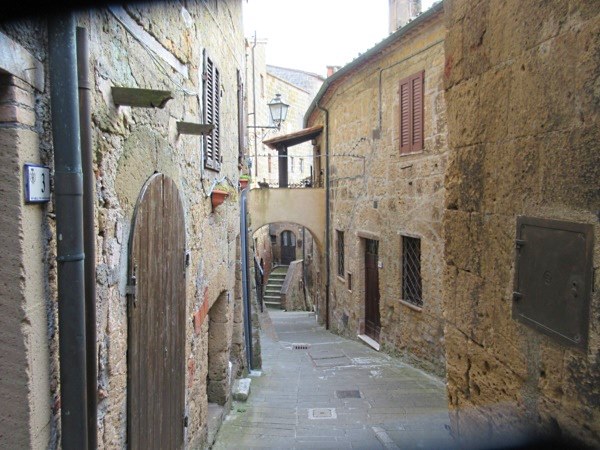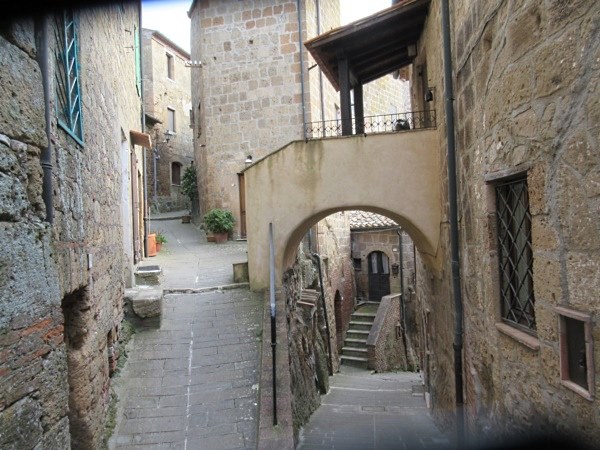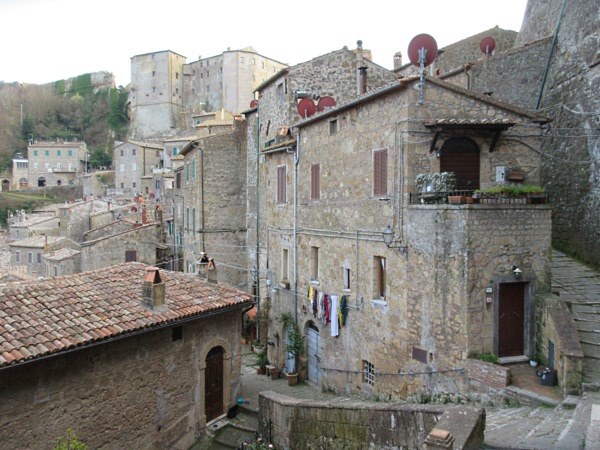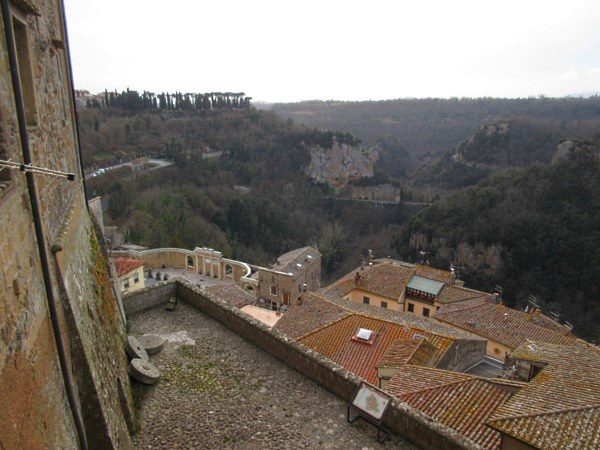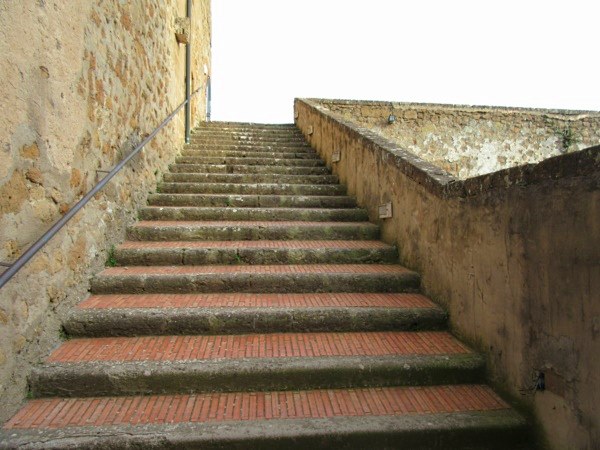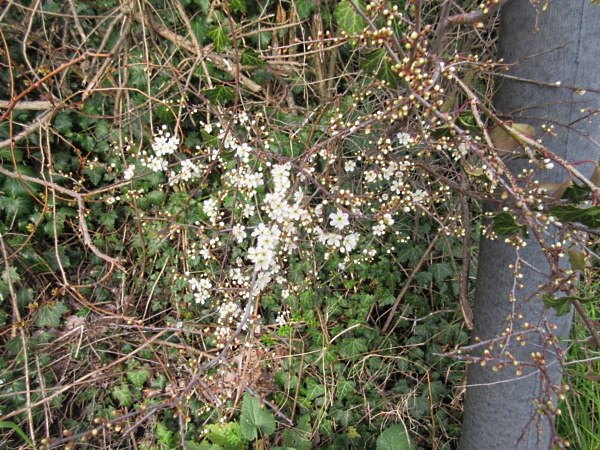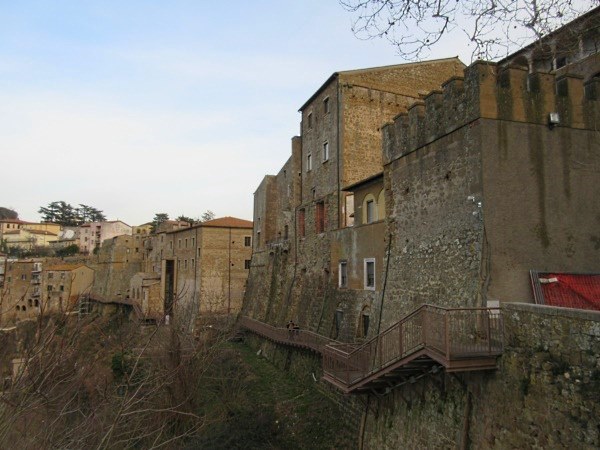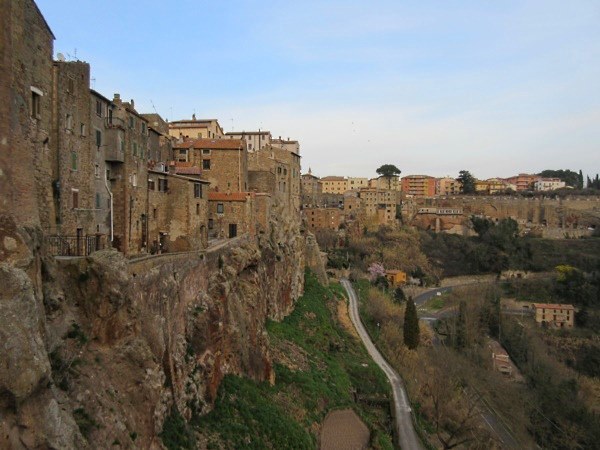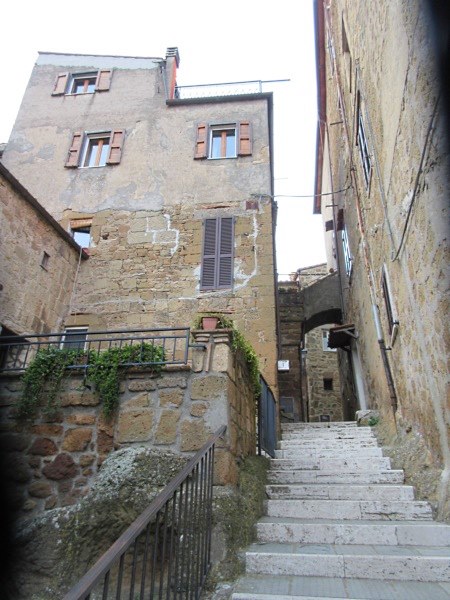 Next morning we wanted some pampering again, so we drove to Cascates de Gorello, relaxed, healed and then off towards our new sightseeing!