At some point in my life when I was young but already grown up I got mesmerized by Japanese arts, the old ones.ᅡᅠ Their calligraphy, their ukio-e prints, their red maples.ᅡᅠ But at that time I lived in the Soviet Union and we could not have dreams of visiting developed countries.ᅡᅠ We also had no money even to think about it. Times have changed and we decided that I have to see the country of my dreams. So this autumn on the 18th of November we flew to Tokyo from Las Vegas via San Francisco. The flight from S.Fr. is over 11 h, but it was not boring for we flew over the north end of the ocean, the skies were clear, I could see the coasts of California, then Oregon, then Alaska, Aleutian islands and even volcanoes in Sakhalin! Then Japan, which was not very impressive from the airplane. Narita airport is pretty far from Tokyo. Not so much fun after a long flight to look for money exchange, then train tickets, then train. But we did it, actually we had to take 2 trains to get to Asakusa – the area in Tokyo where we had a reservation for 3 nights at "Oyo Urban Stays".ᅡᅠ This is the first view from the bridge we had to cross to get to our street: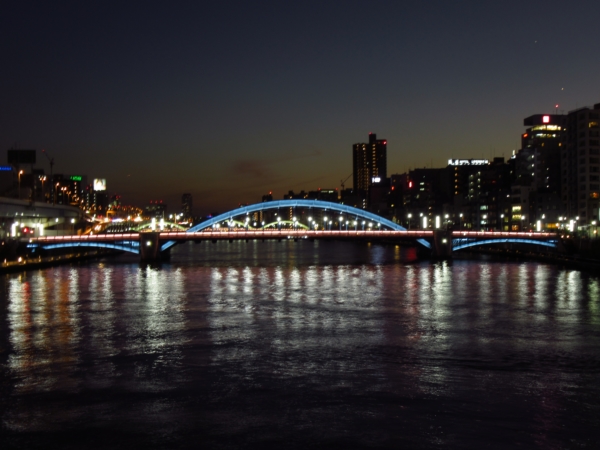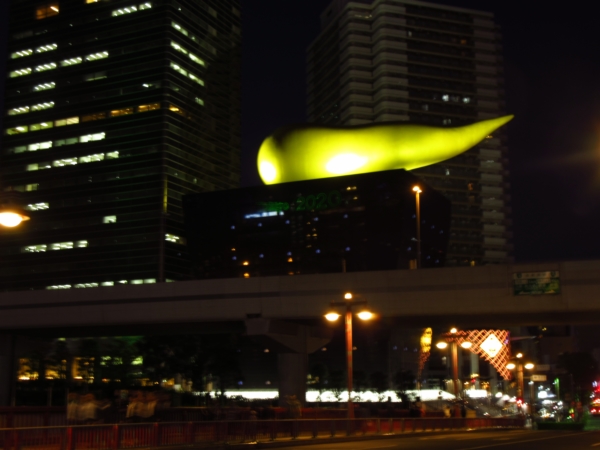 "Oyo Urban Stays" is a good hotel, we got a room on the 7th floor with all the amenities, even tooth brushes. With bathroom and shower en-suite. Of courseᅡᅠ – the room was very small: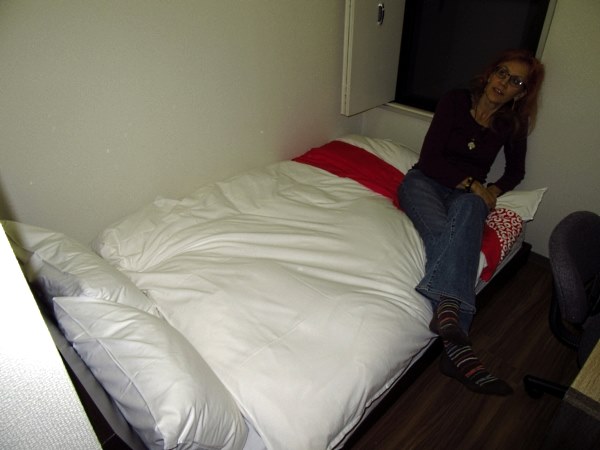 But for two days it was fine. We had one of the biggest jet lags, we also had a big program, so we managed. What were the first surprises – the seats in metro were heated, the streets super clean, the the taxi cabs had funny sticking out lights, and it took 6 people to register us, the only customers into the hotel…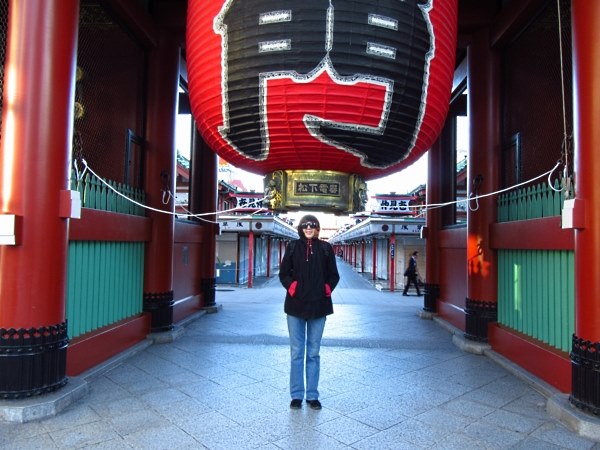 As we could not sleep since 5 am in the morning, we left the hotel at 7 am and the streets looked kind of grey – all the stores were shut closed with the metal shutters. Japan is considered the safest of all Asian countries and here you go…better safe than sorry. But the temples are colorful and the sun was shining, though very cold.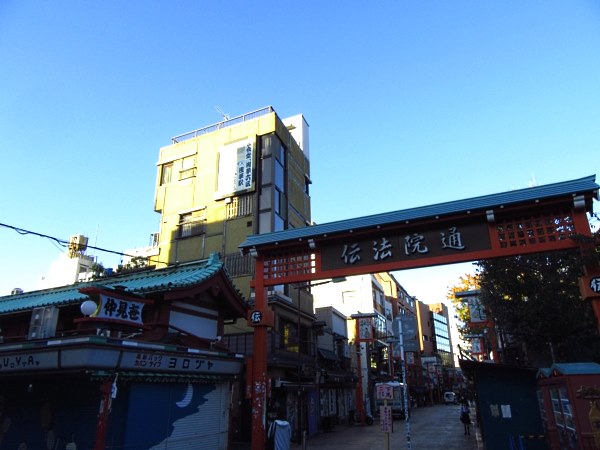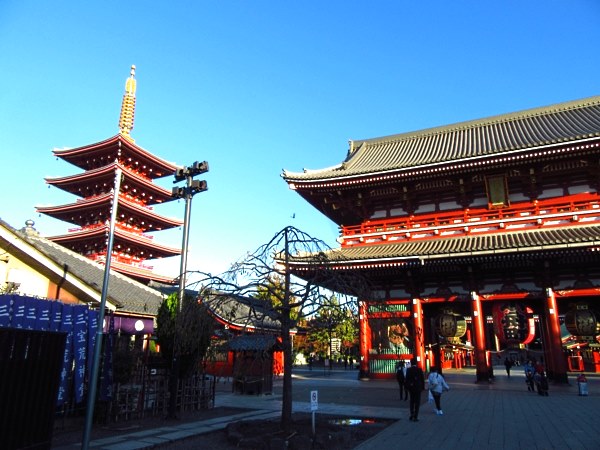 The first temple we went to was the biggest in Asakusa Senso-ji. A temple is a Buddhist house of prayer and a shrine is for Shinto, their old religion with lots of gods, often connected to nature. Both of those sacred places are usually in a park, with several buildings (we could not figure out what was their function), sometimes a pagoda,ᅡᅠ lots of beautiful trees and bushes and maybe even a water feature. Strange as it is – trees played the biggest impression on me, not the temples…yes, those sacred structures are beautiful, no doubt about it, but you were not easily permitted into them, or if you were-ᅡᅠ you had to take your shoes. In that cold weather, who wants it. And after seeing one or two – we got the idea that parks around them are best for us.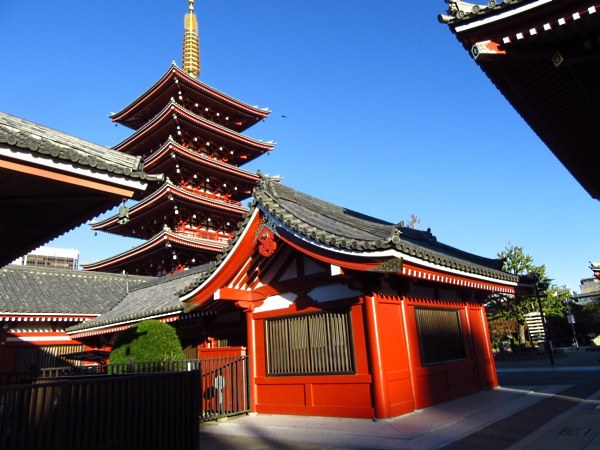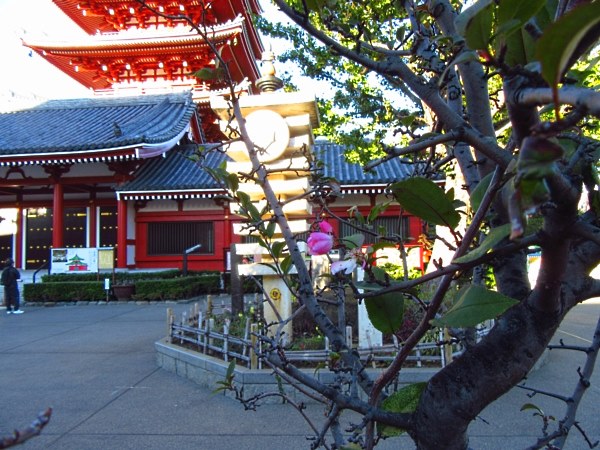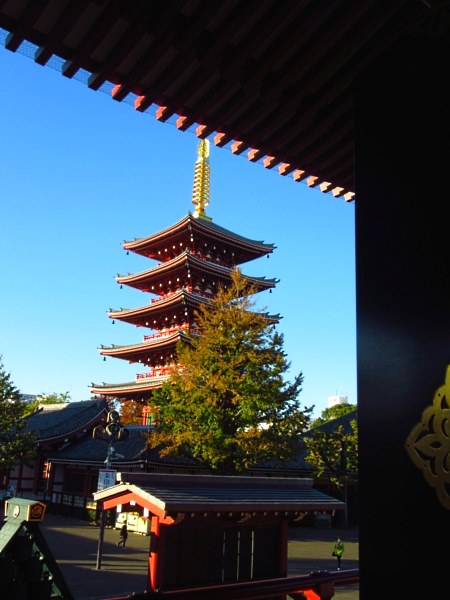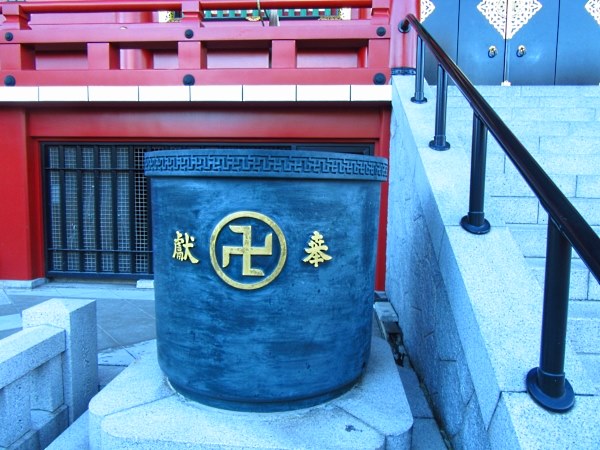 I guess it is not what we understand as "swastika" and usually have not a very pleasant reaction.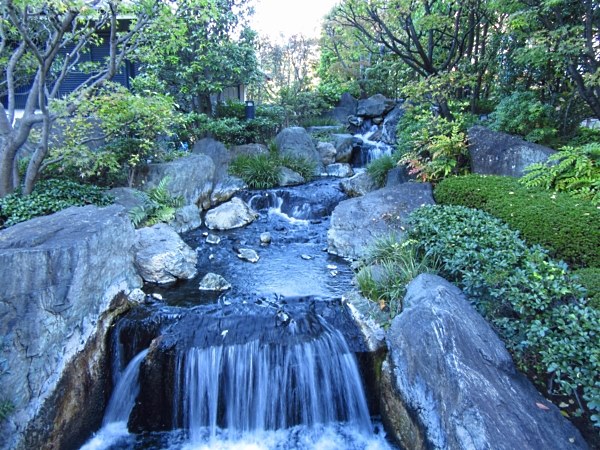 A ginkgo tree-ᅡᅠ boy how it is pruned! But looks good and so yellow…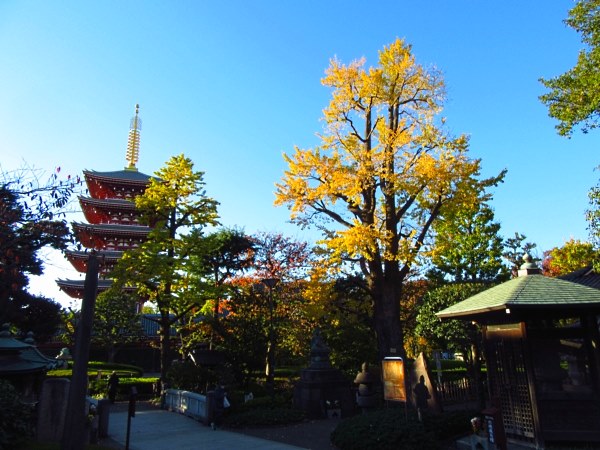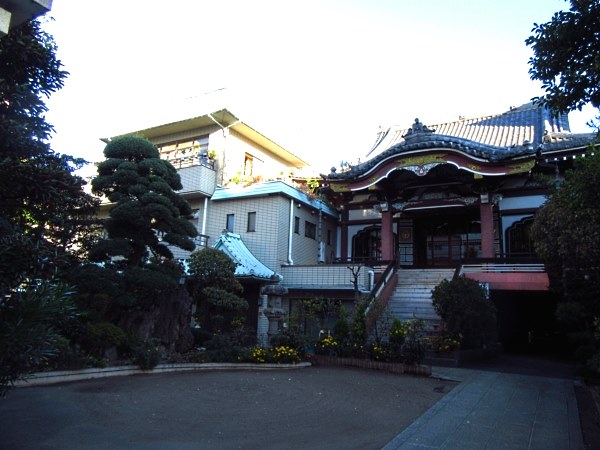 We were freezing and children were marching to their schools with bare legs and apparently heavy backpacks: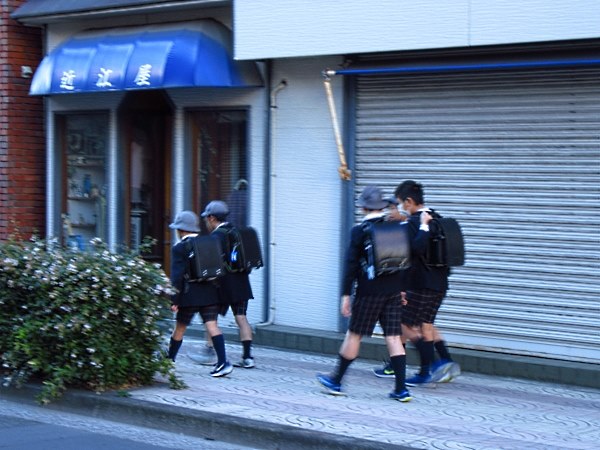 There is a big public park past the temple and a lot of museums are in that park. But having your head dizzy from jet lag and seeing the long lines toᅡᅠ museums long before their opening time-ᅡᅠ we decided to leave for the next trip. Yes, the feeling we got was that Japanese are very much into culture.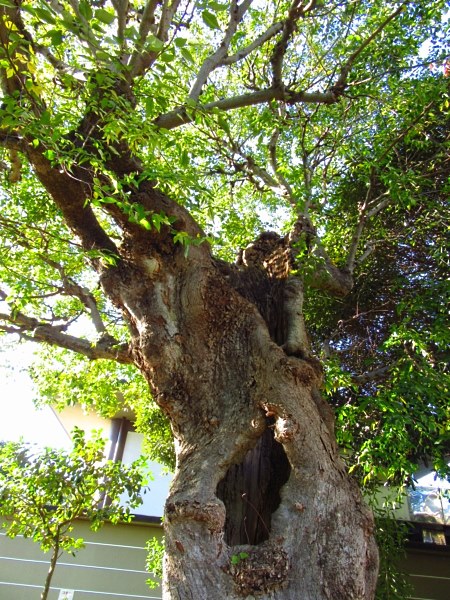 So instead we admired trees. The oldᅡᅠ ones seem like they are so appreciated, all taken care of. supported, just to have them there as long as it is possible.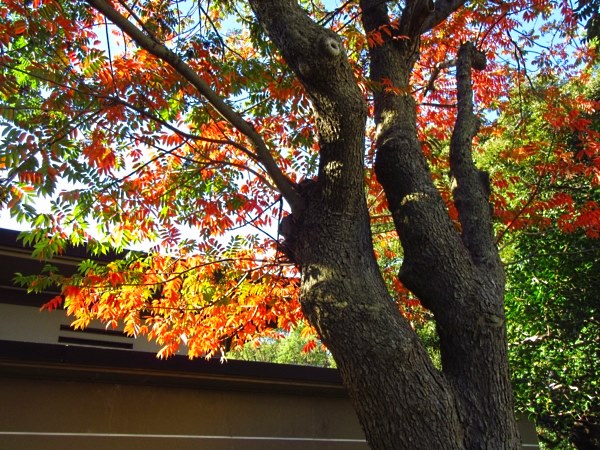 And the turning leaves, who can not like them!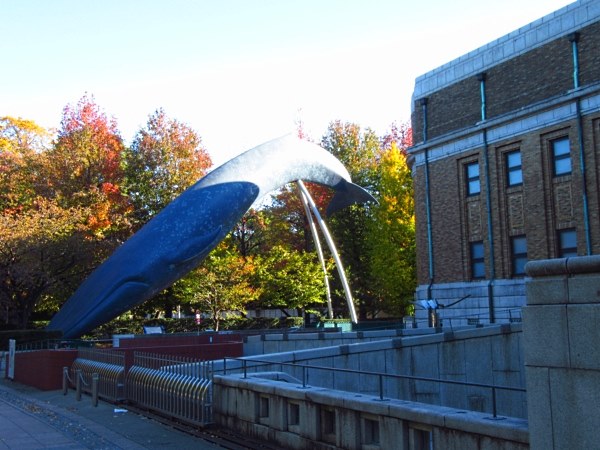 The whale by nature museum is of natural size.ᅡᅠ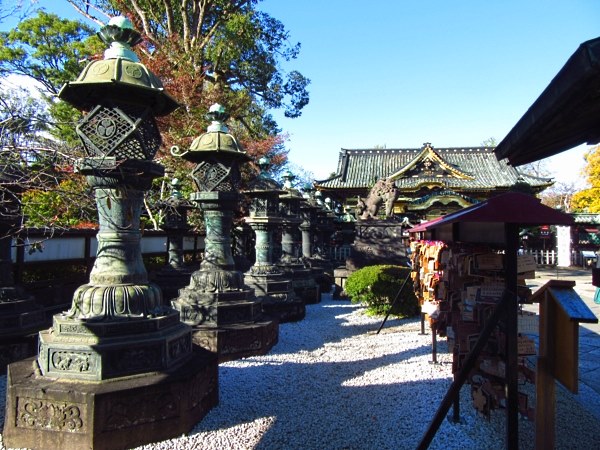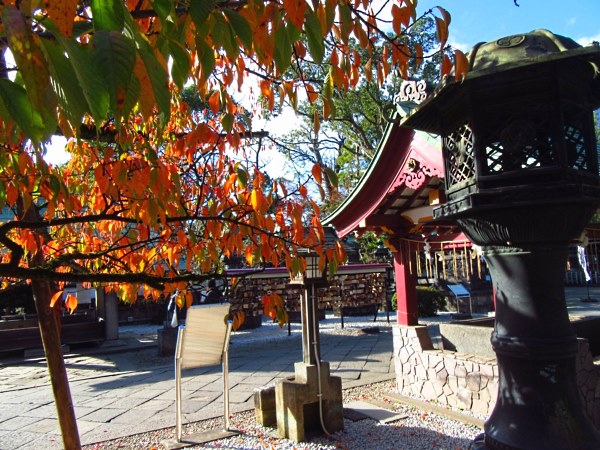 This temple has a monument for Hiroshima's victims and an eternal flame there.ᅡᅠ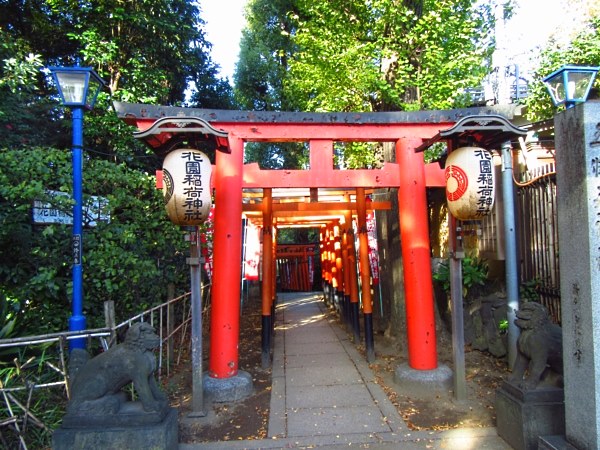 Tori is the red or vermilion gate to a Shinto shrine. Why they like to put a lot of them – we don't know. Maybe for pictures – Japanese like to have their pictures taken in beautiful places. Or maybe you read what is written on every Tori and get your soul cleansed…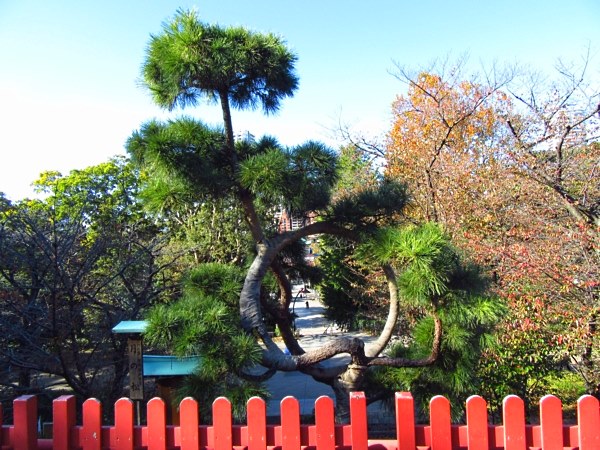 Some trees are made to suffer, to my mind…Maybe all of them, for I just read that plants and trees scream when being tortured…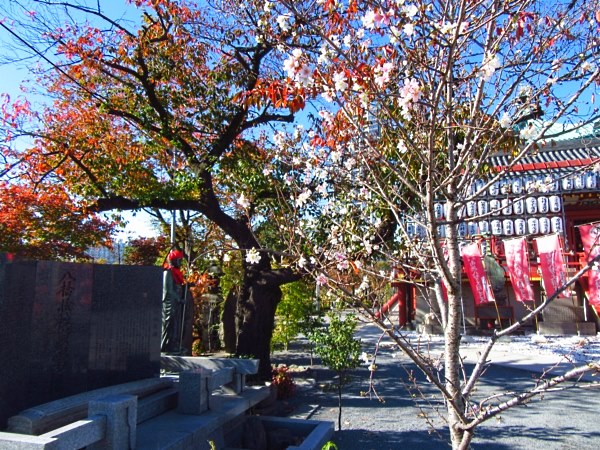 Kind of strange to see sakura in bloom in November. It can be the proximity to the shrine or some weather craziness that caused it.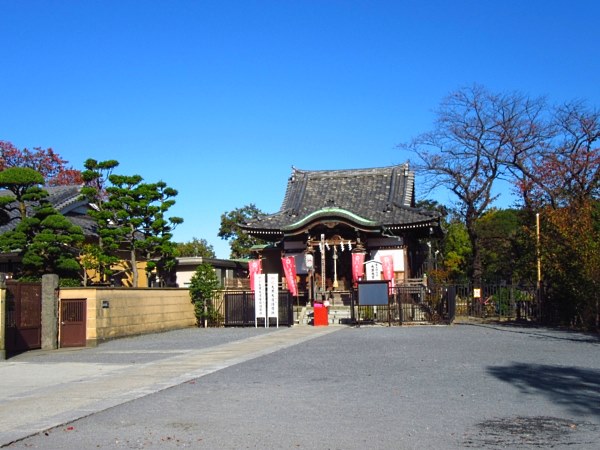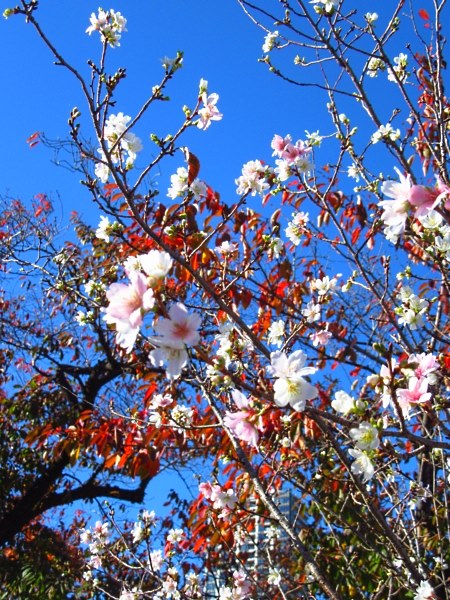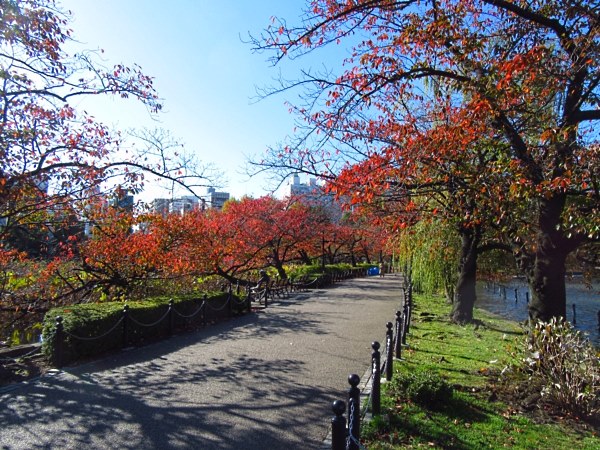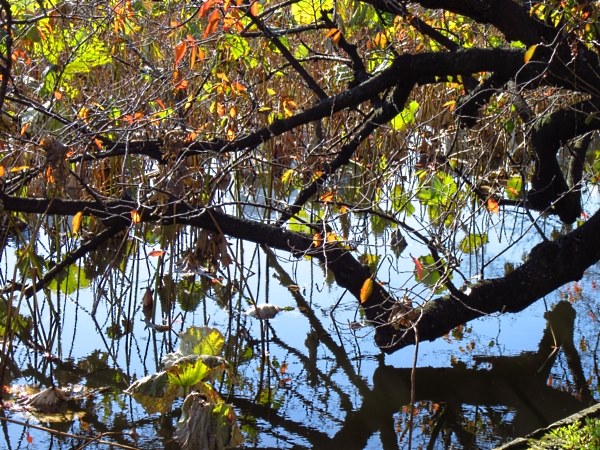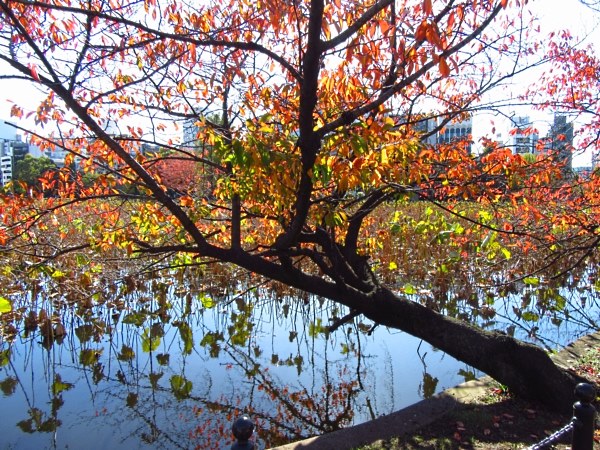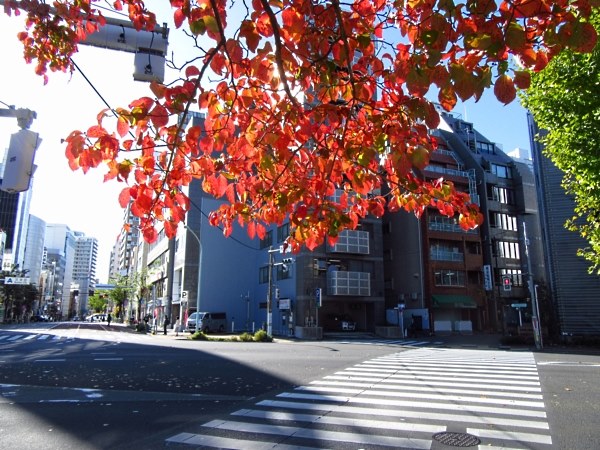 And so we walked through the park, to big streets with skyscrapers towards the center. I remember reading long ago that Tokyo is so huge and the streets are soᅡᅠ complicated that one can easily get lost. Somehow I didn't get such a feeling. The streets are wide, too long, yes, but nothing complicated, everything on our map in the telephone or the paper one. So we walked until we saw the sets of foods in a restaurant window that seemed appealing. Sets till 11 am cost up to 460 yen and after 11 am – around 600 yen. You pay into a kiosk and get you food from the counter, good organization. And having in mind how cold it was – that hot miso soup was a saver!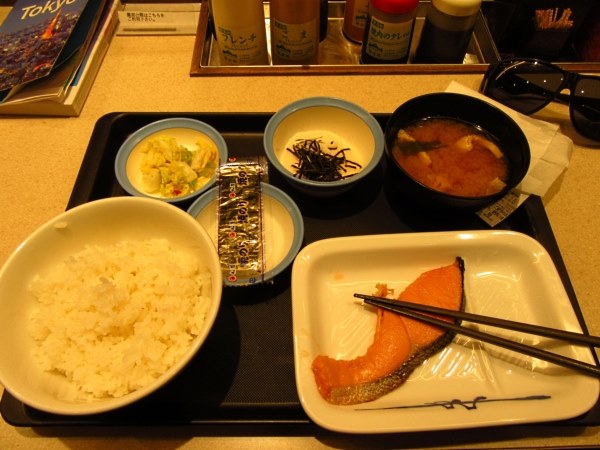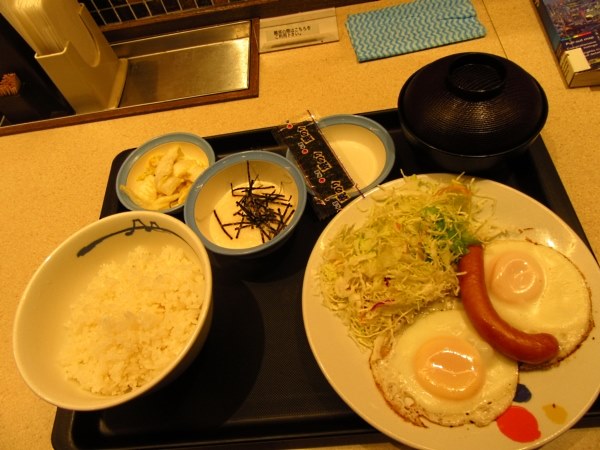 Then we walked to the Imperial palace- which is also a huge garden and only small portion of it is available forᅡᅠ us, being not of blue blood. The palace itself is also not seen from where we walked.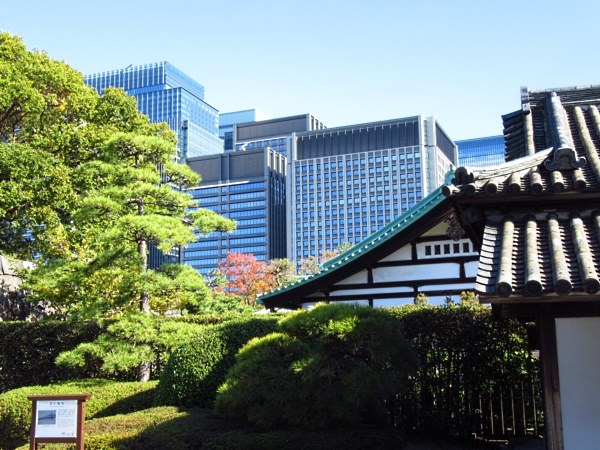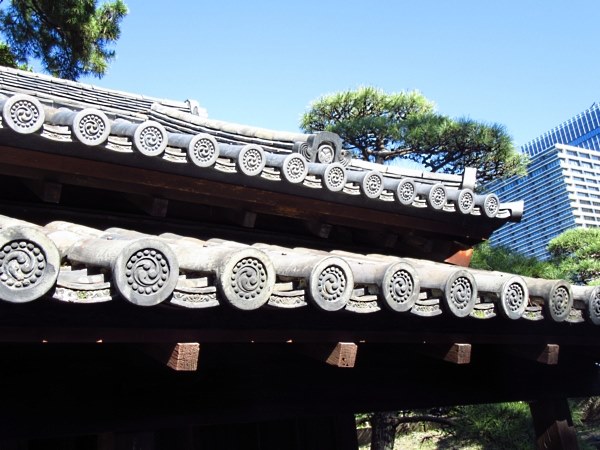 Isn't he a cutie? Like a doll 🙂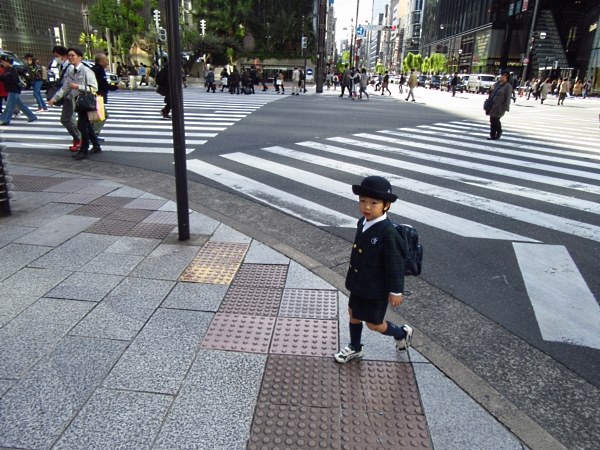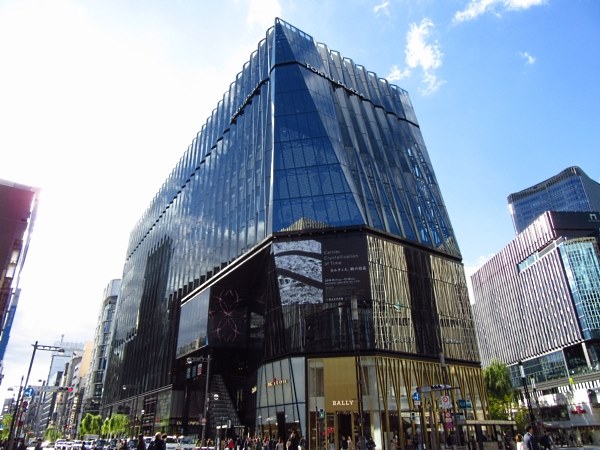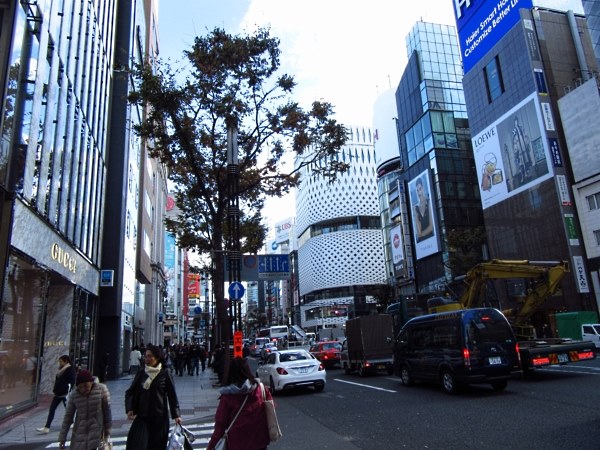 The very center of Tokyo – some skyscrapers are quite elaborate, not that I am a fan of them.ᅡᅠ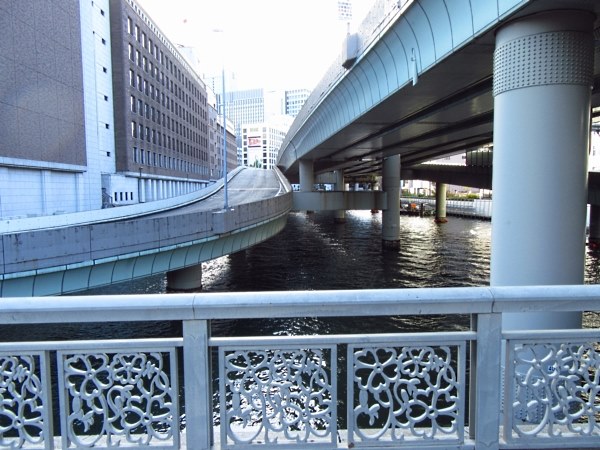 Their infrastructure is amazing…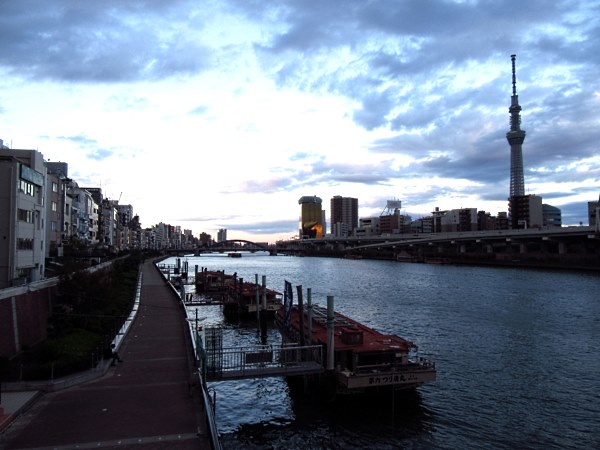 Our street where we lived was facing Tokyo Tree. The next morning we took JR train and went to the other side of Tokyo – to their largest Shinto shrine Meiji-Jingu. You get out from the train in a busy city area and couple of steps up – and here you are on a wide and long path in a dense forest! Lots of locals are dressed in their Kimonos, festive. Some just come to visit the shrine, some have an anniversary or some other occasion. Even guys are dressed in their garb and look very good. And picture taking is their main occupation on such a trip.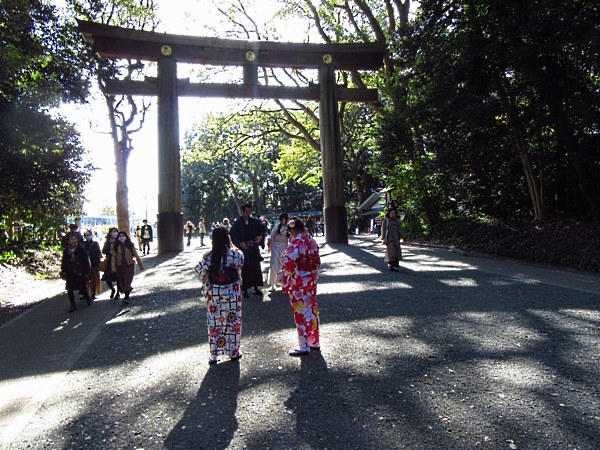 Japanese have a demographic crisis – ᅡᅠ too few babies, too old the population. So every child is just cherished! They have a custom 3-5-7ᅡᅠ -when a child is of that age-ᅡᅠ they dress him in traditional kimono and take him to a park or shrine, mother will be dressed, too. But kids are kids- they do not pose in a proper way.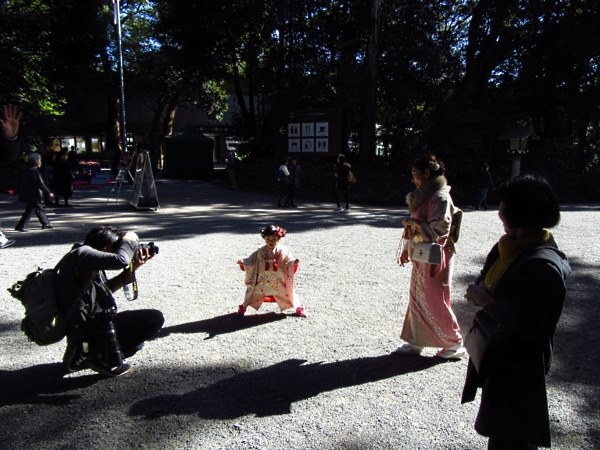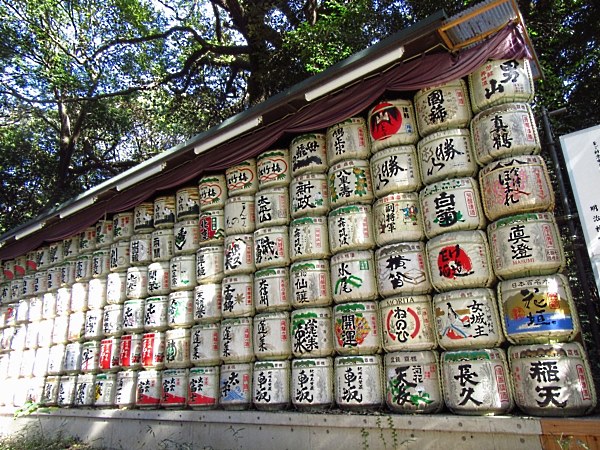 The biggest industry in that part of Tokyo at some point was sake making. Those are sake barrels dedicated to Gods. I guess they are empty…:-)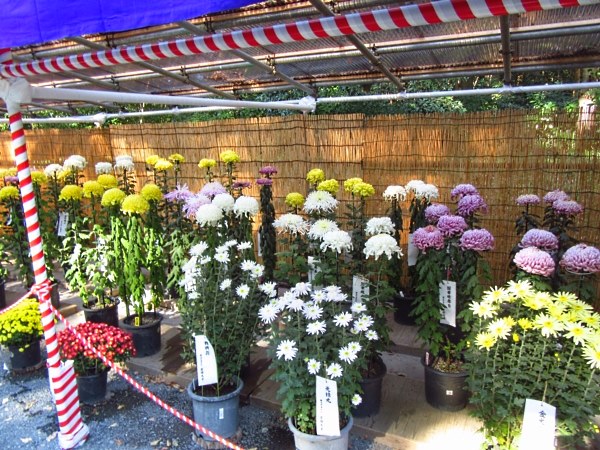 Chrysanthemums- They were on that wide path to the shrine. Lower are the ones which are turned into bonsais.ᅡᅠ They are masters in bonsai art…ᅡᅠ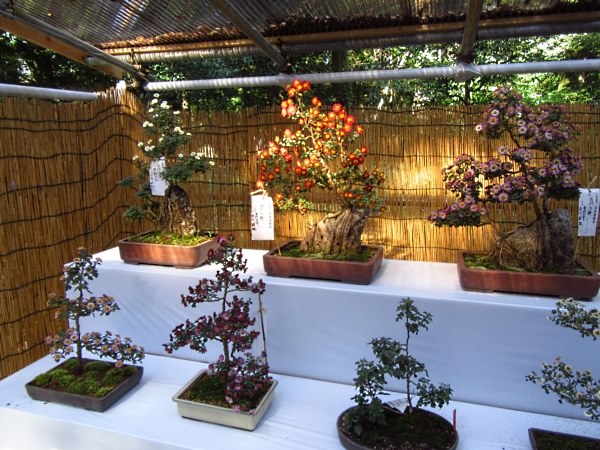 This is the only procession we saw in the big square. They came from the shrine so fast and disappeared in another even faster – so I could catch only the end of it…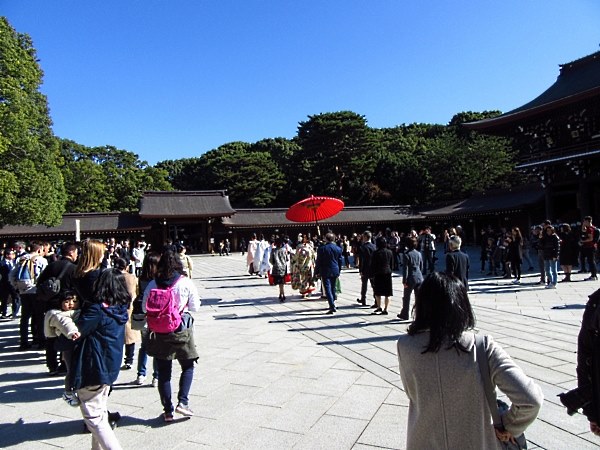 The procession was for newlyweds. Based on my expertise of faces-ᅡᅠ a local guy married an American gal,ᅡᅠ not the other way around, as is more frequent.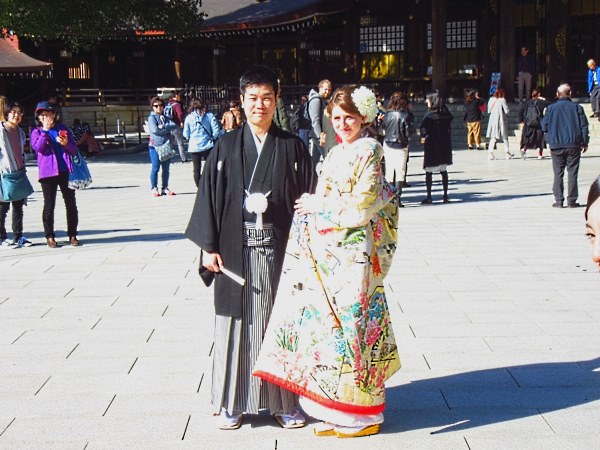 One of the 3-year olds…He has the most famous pictures on his kimono, but has no clue about it.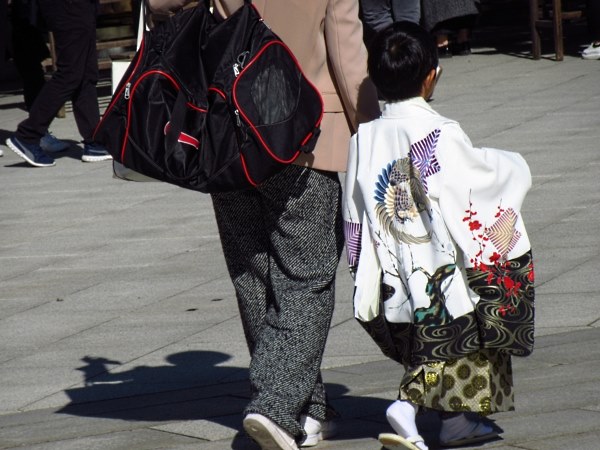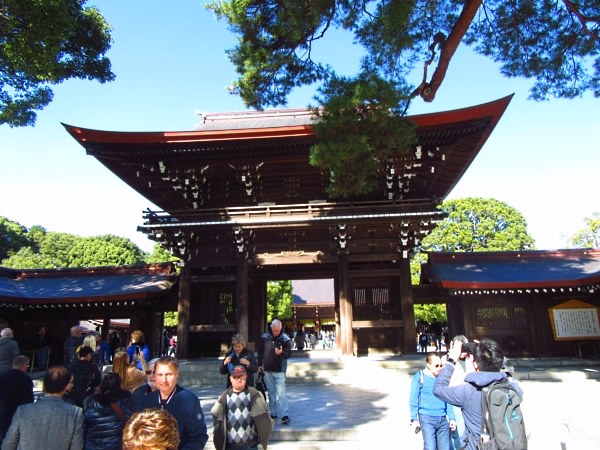 Here is the Hungarian pepper in the day time. Loved it! Our hotel was behind it.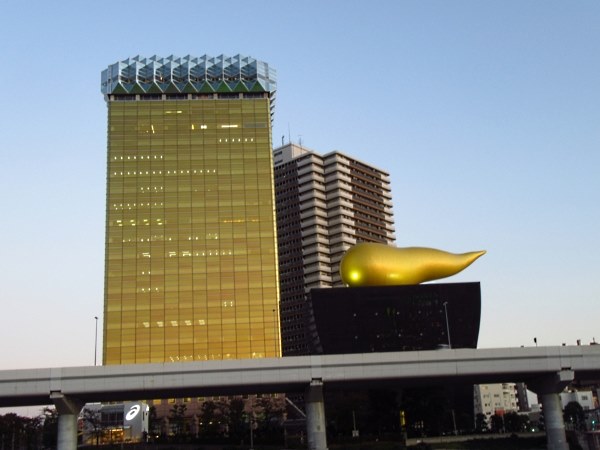 ᅡᅠᅡᅠᅡᅠᅡᅠᅡᅠ After Meiji-ᅡᅠ we walked and walked towards Ropongi district. It was very long walk but beautiful buildings on our way. Don't think that we entered any of them, as enticing as they looked…Our legsᅡᅠ were too tired.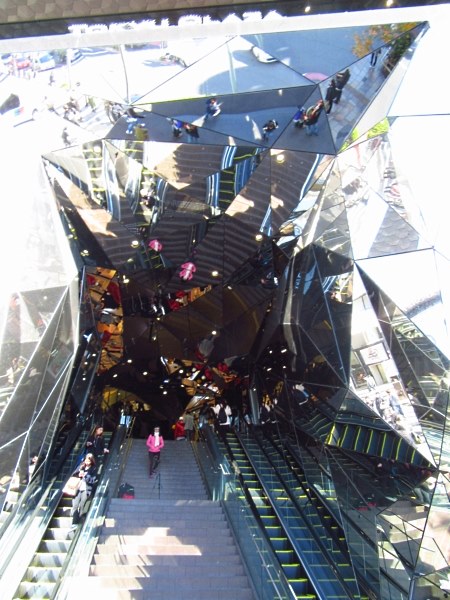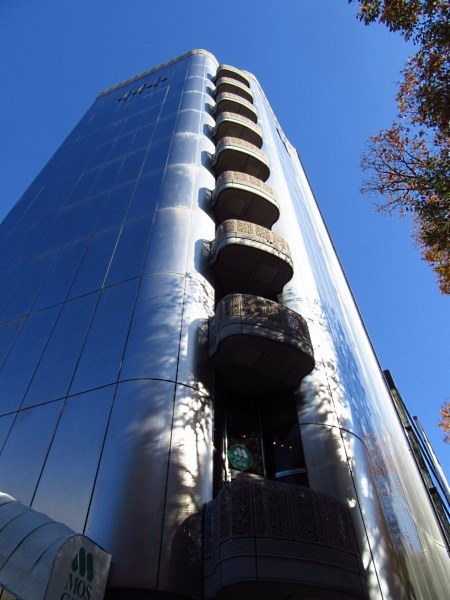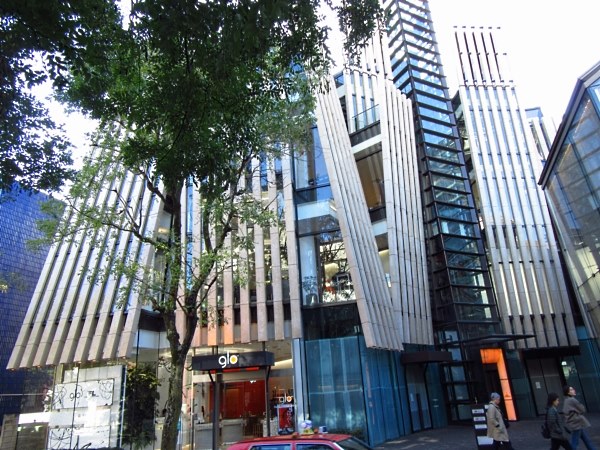 Passed through a cemetery: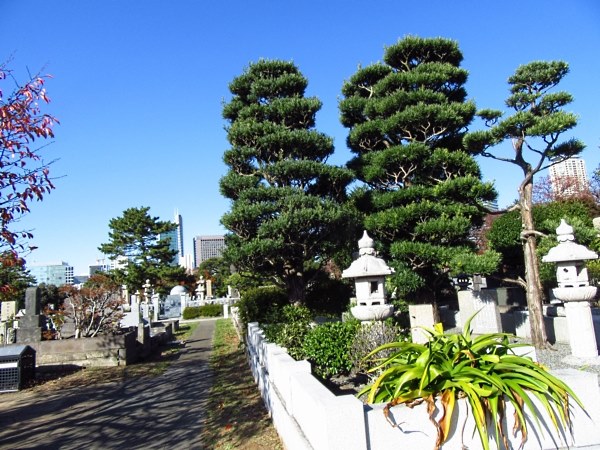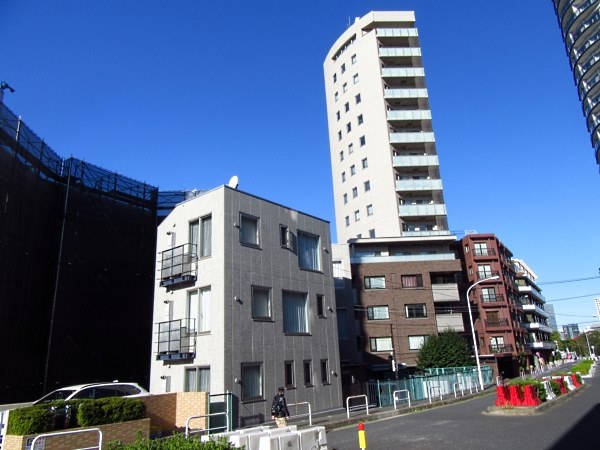 Towards are museum. But what a lovely combination of chaotic windows on that house! (pic. on top). And the National Art Center, bottom: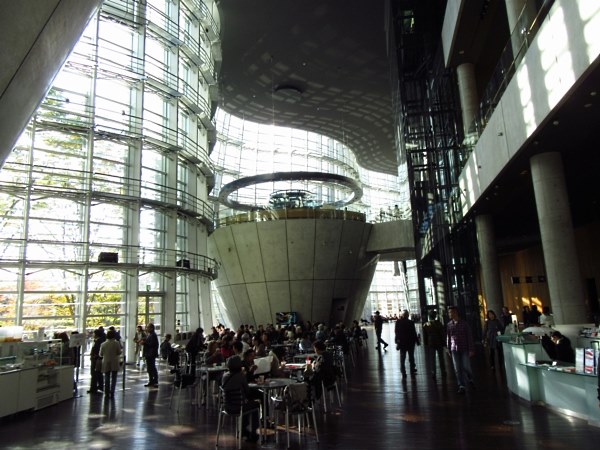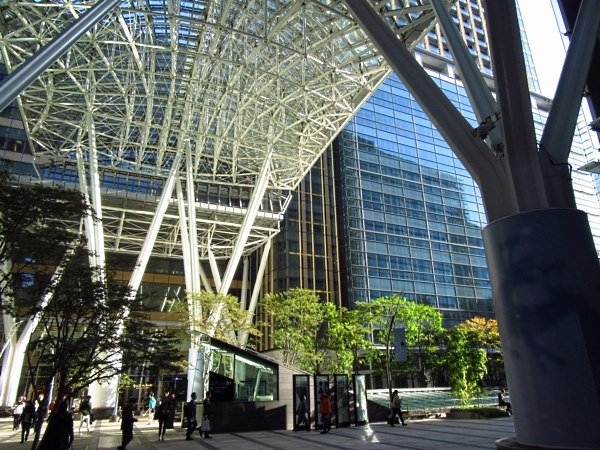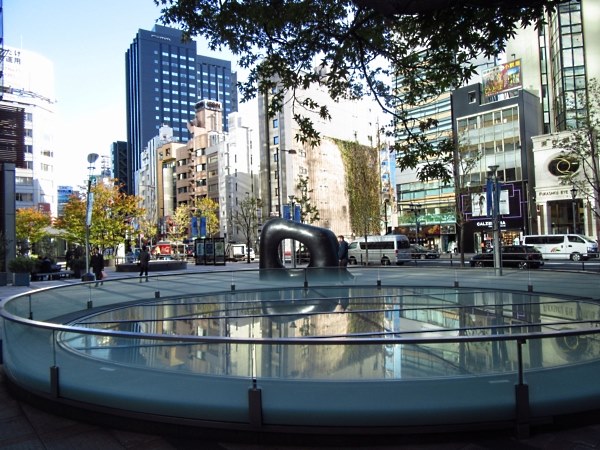 Then we reached the river, not to simple, only with the help of a map and concentration and found the pier. We took a boat to Asakusa back – a good choice! The sun was setting and it was fun to see the city from some distance.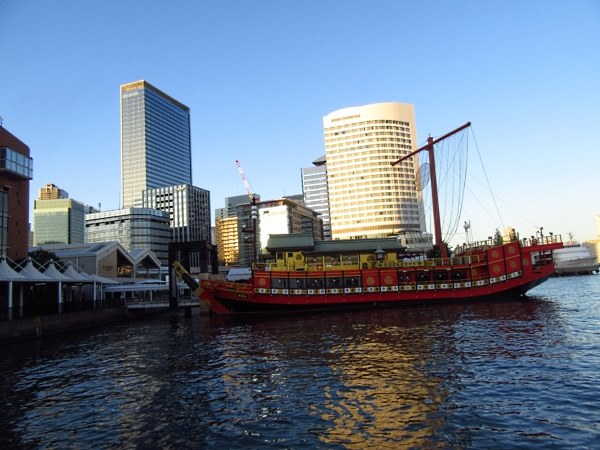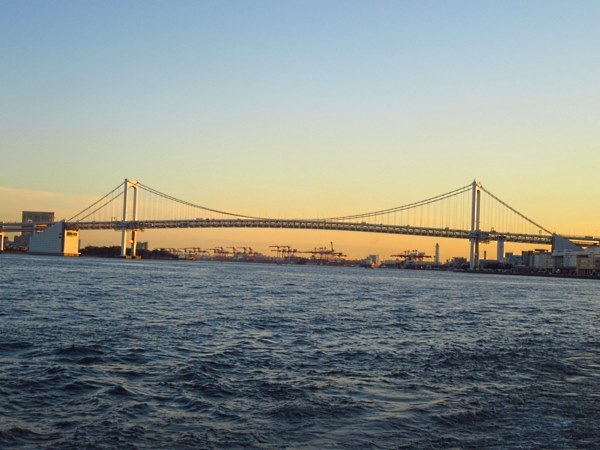 We sailed under 6 or 7 bridges for some 35 min.ᅡᅠ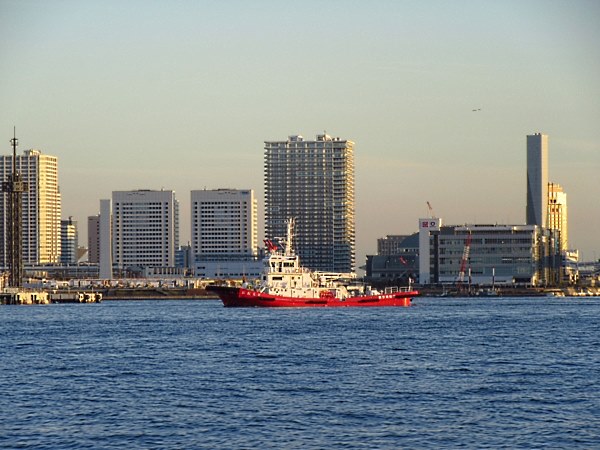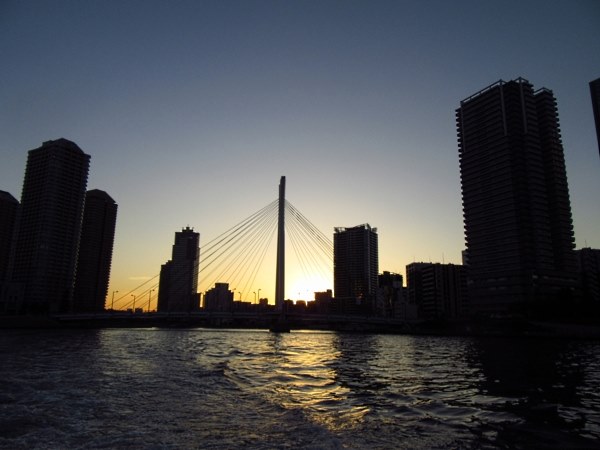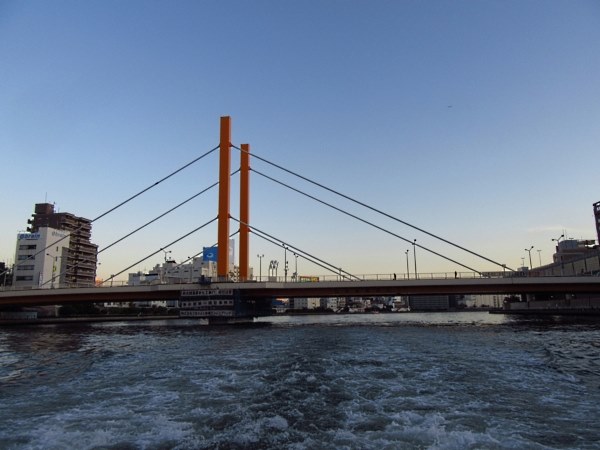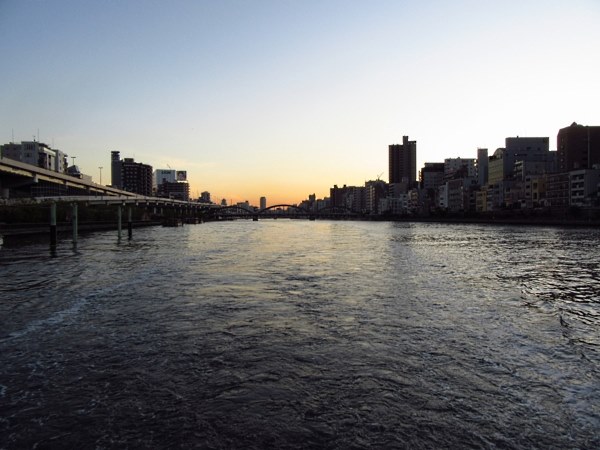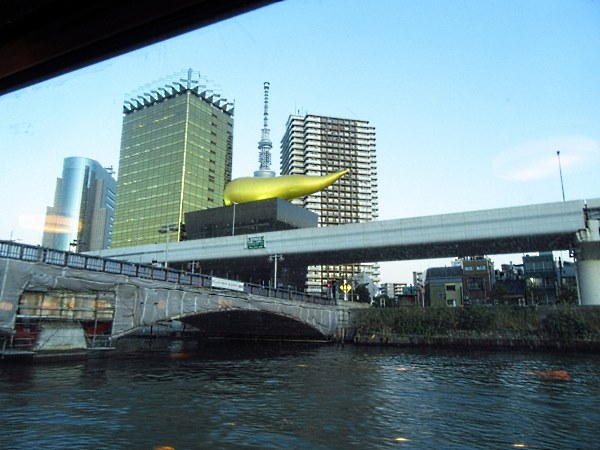 As it was not very late, the sun is setting there at 5 pm at this time of year,ᅡᅠ we walked to Senso-ji temple one more time to see how it looks in the dark. And were not disappointed, the market on the way was in full swing!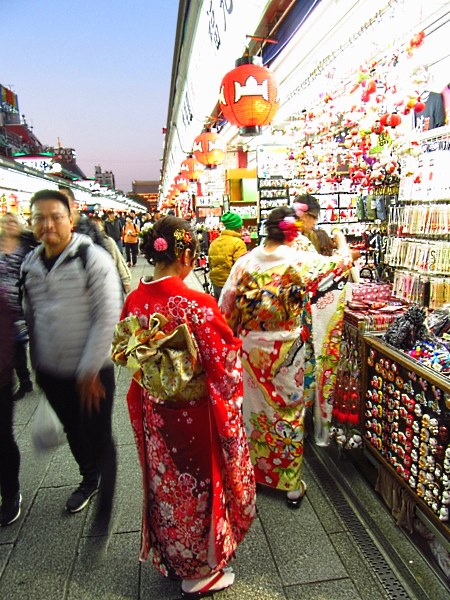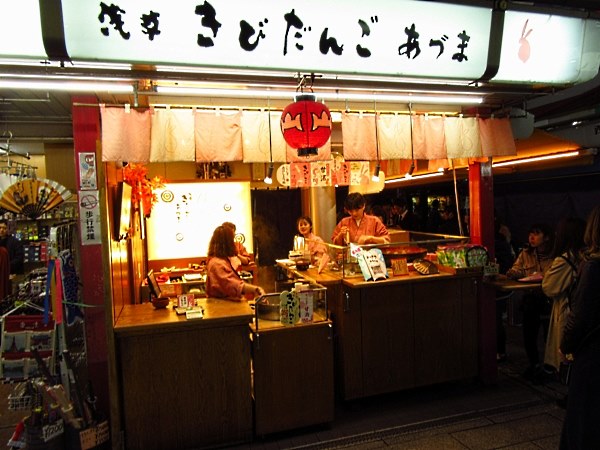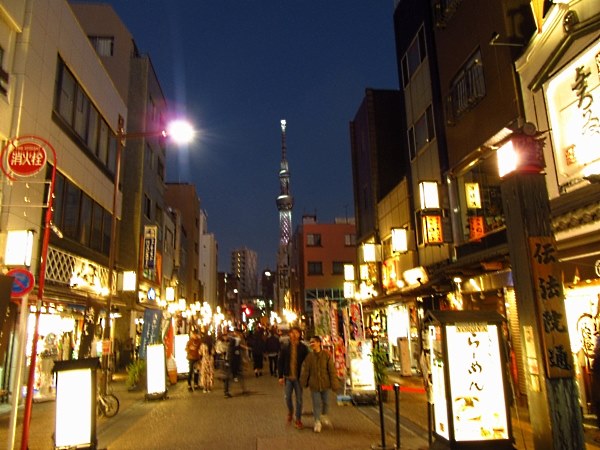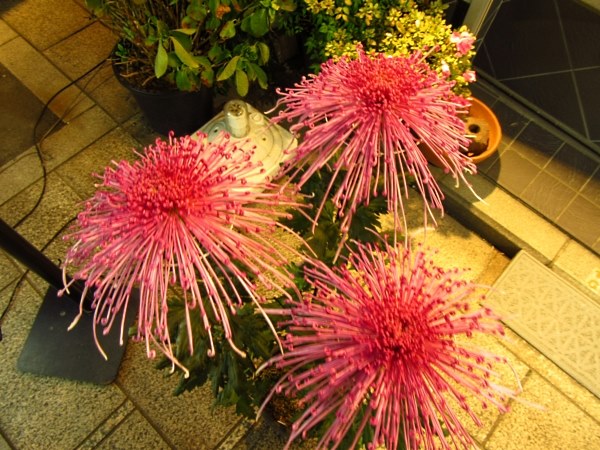 Ye, pink chrysanthemums, never saw before…