The most expensive Central American country. Maybe because it is the safest and the cleanest? That we can't say because we have not been in the others. We compared everything with Mexico, want it or not. Subconsciously.ᅡᅠ Because they have some similarities to our eyes, at least from the first sight. And the first sight of Costa Rica was its capital – San Jose. Like Mexico city – it is in high altitude and therefore-ᅡᅠ I needed a sweater for the mornings while walking there. The city is clean – that was my first impression. No dogs, no dog poop! Therefore I could look not down to the pavement, but to the buildings and they didn't disappoint me! Lots of colonial restored houses, in a tasteful mix with contemporary architecture. Very good museums, very modern and with thoughtful displays. And people- they are extremely nice and pleasant. That, we felt, was a little difference with Mexico :-). Not to forget – Sopa Mariscos – the seafood soup in the central market! Our friends who have more experience than us trying different foods around the world said they have not eaten anywhere such a tasty soup. So there are reasons to visit the capital of Costa Rica. The main pedestrian road meets you with this sculpture: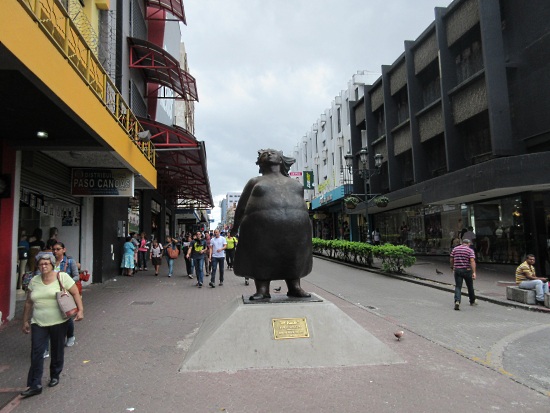 Their inclination for fat women could be noticed almost in every block: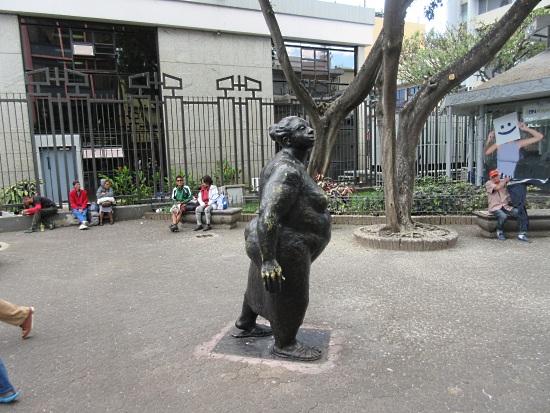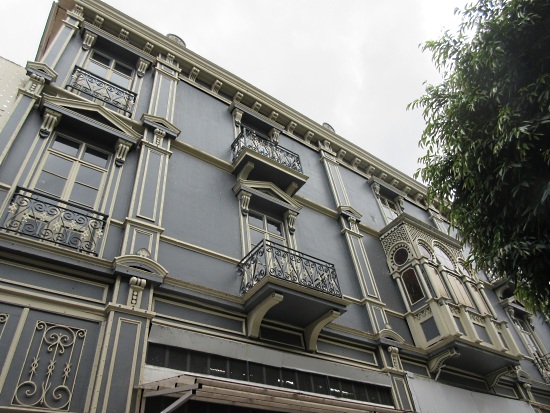 The first point of interest was the Theater! I could not take the picture of the facade because of the restoration of the square in front of it. The theater has lots of sculptures and frescoes, it is built by Italianᅡᅠ masters and is devoted to the Nation – as the guide said-ᅡᅠ there are expensive tickets as well as inexpensive ones and anyone can afford to see a play or two and enjoy the lavish interiors!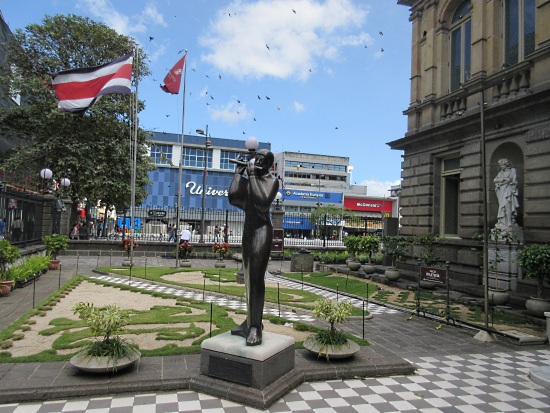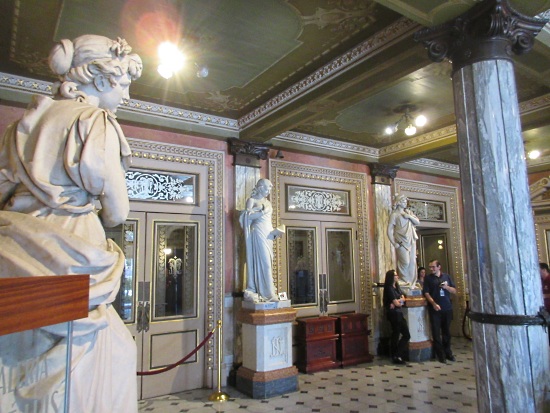 Bethoven with a Dove on his head and a coffee plant at his feetᅡᅠ -the plant symbolizesᅡᅠ the source of the money to build the theater: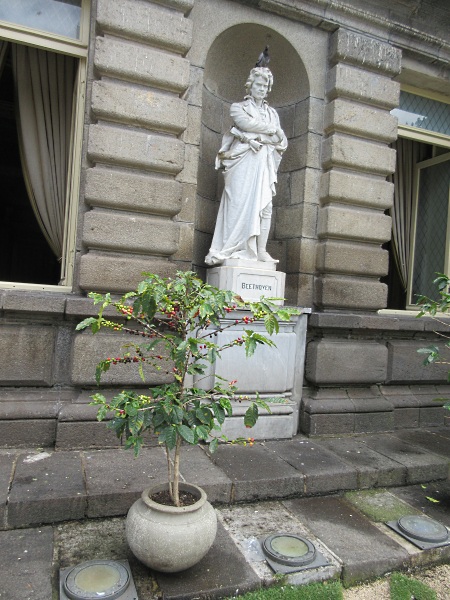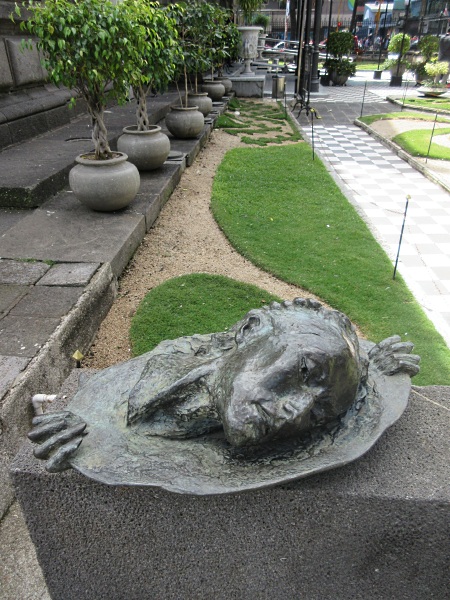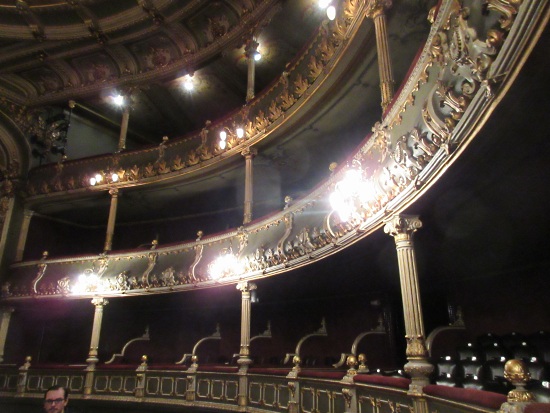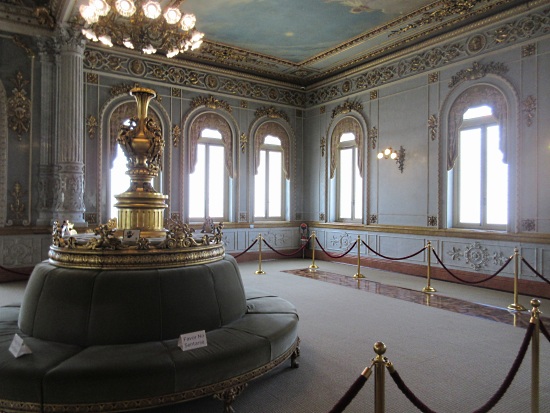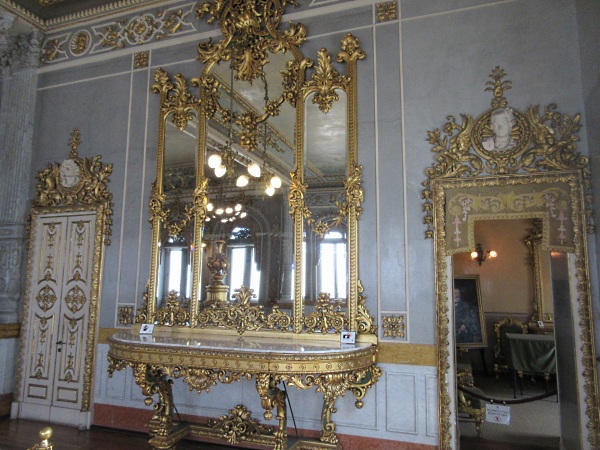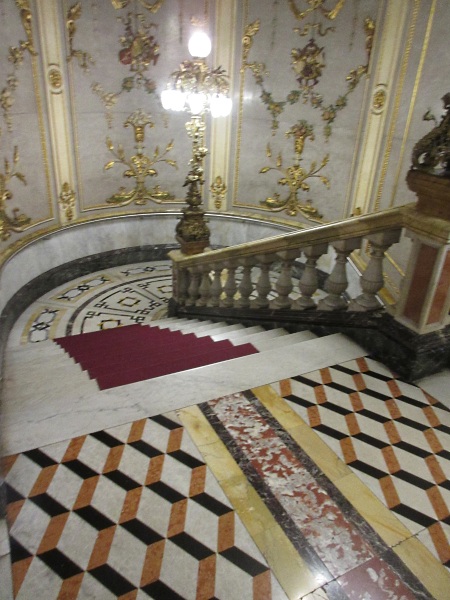 Then we walked around the central part of the city and enjoyed the buildings, parks and creative graffiti: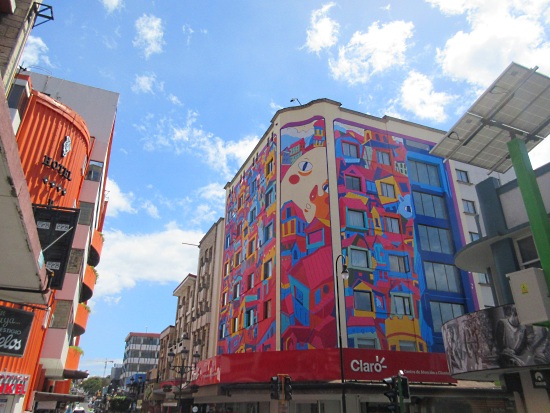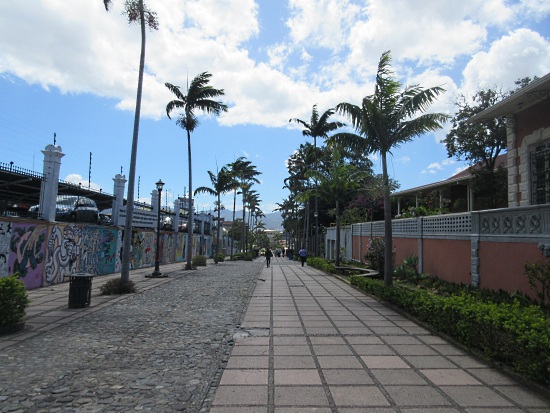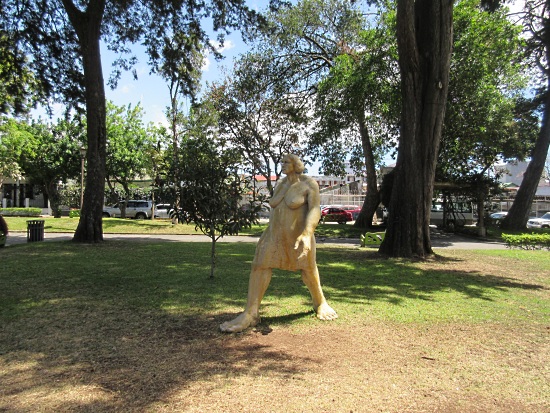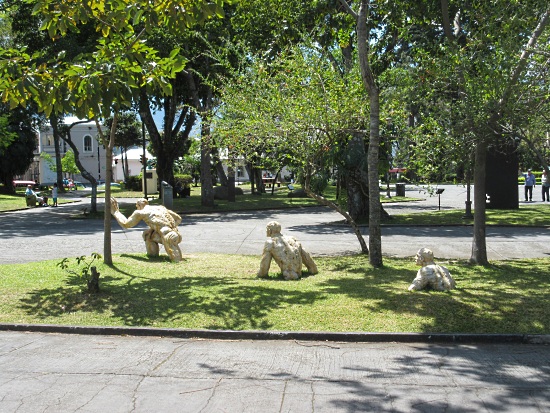 This is the central library.ᅡᅠ It has some Chinese flair in its architecture. The feeling was that Costa Ricans pay much attention to public education and culture.ᅡᅠ Alsoᅡᅠ – to social programs.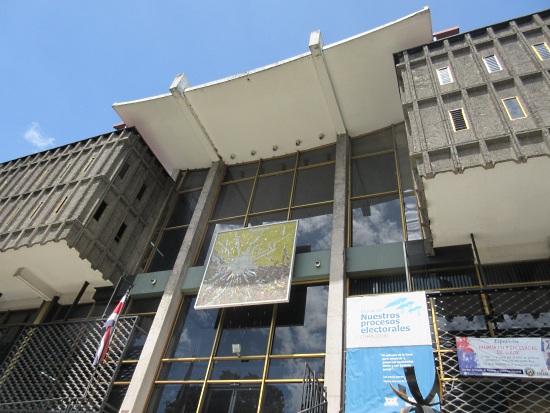 I loved this corner…: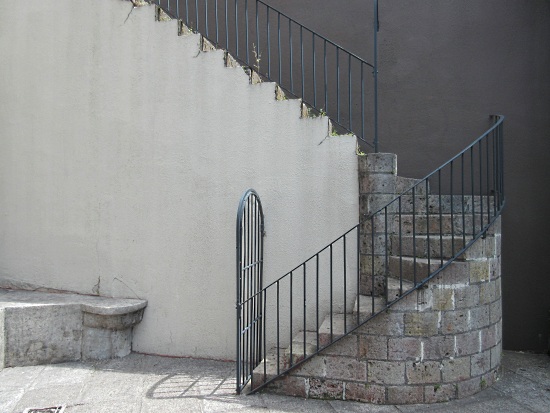 And the color combination on the Library building: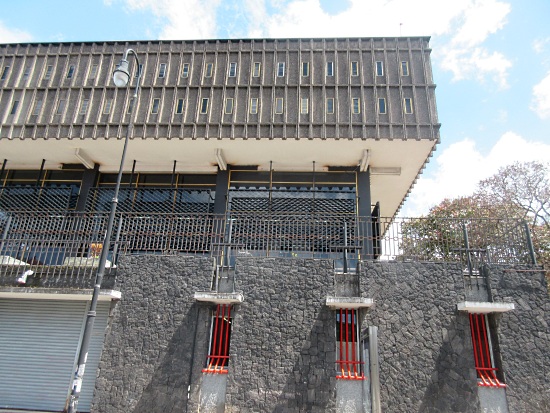 The next stop was The Museum of Gold (Museo del Oro)! it is located under this main plaza by the side of the theater, with beautiful stair leading down and down through 3 or 4 levels all filled up with rich expositions: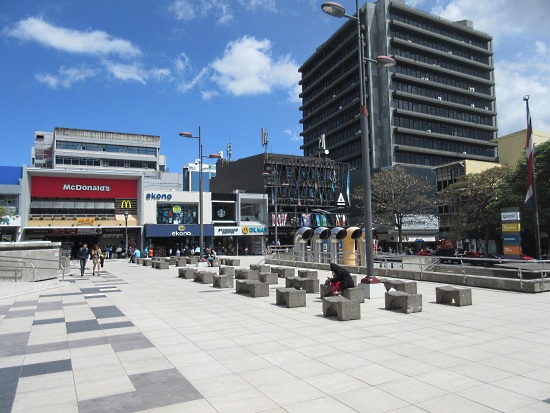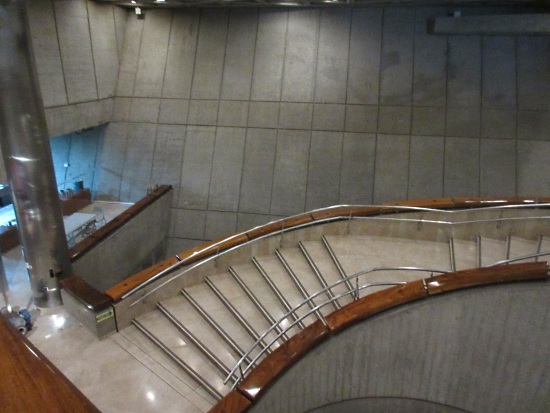 They let you take pictures of all the artifacts except for the very big safe -like doors toᅡᅠ the halls. Understandable. There is a lot of gold there. Ancient people in CR territories were creative and skilled. They looked for gold in the river beds, also for copper. They melted the two into an alloy and poured the liquid into clay forms to make those elaborate sculptures and jewelry: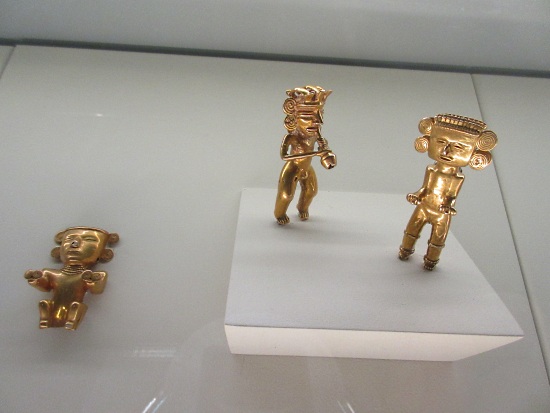 They were also masters of ceramics. The sad part – I felt a huge gap in between those old cultures, indigenous people's creations and nowadays peoples creations…there were no handmade souvenirs to capture attention, as it is in Thailand or Mexico. So do not promise to bring souvenirs from Costa Rica :-)! Well, unless you buy some copy of an artifact from a museum store.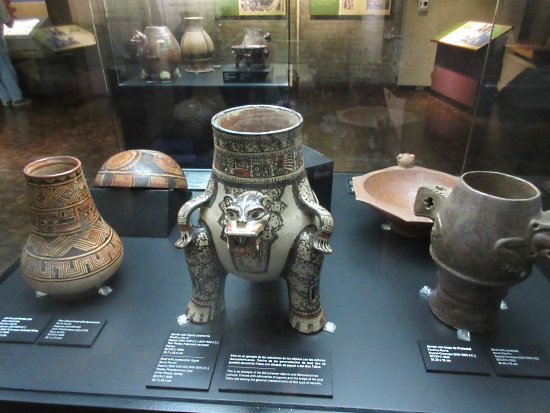 The round stones-ᅡᅠ ancient people made them without having iron instruments…For them they were like mascots, creating good energy to their homes and families: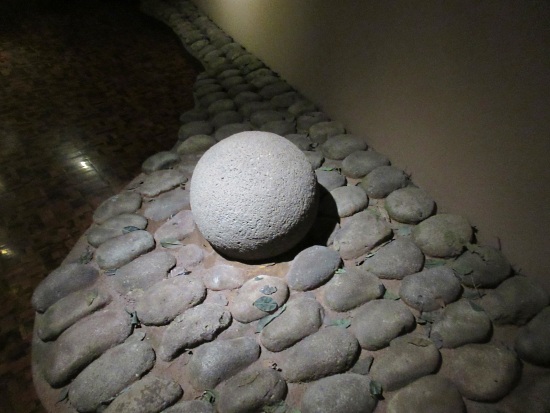 The next stop was Children's museum – which we visited because it looked peculiar on the map and from there the city is nicely seen. It is on a hill and in an old very well refreshed and restored prison: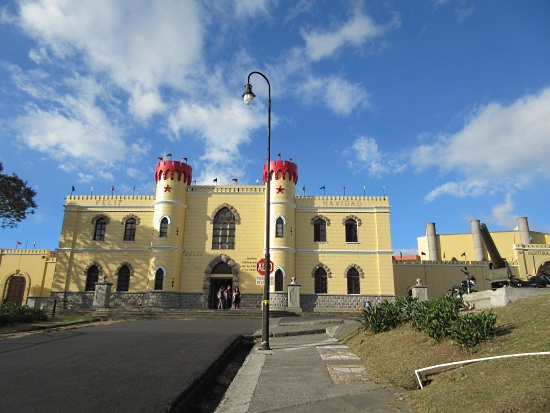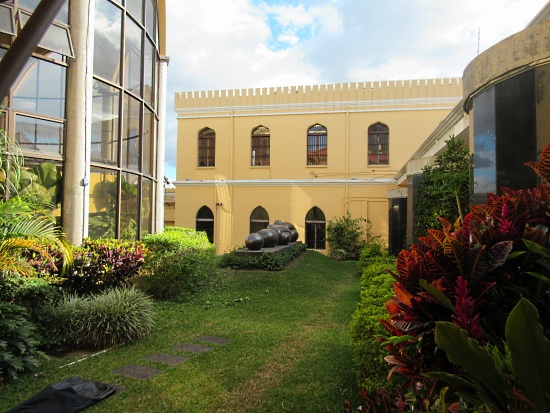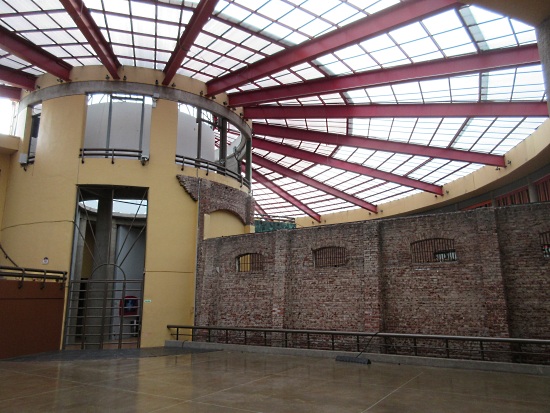 We didn't see the Children's museum – it was closing. But managed to see the other two parts of the petal shaped building: the Prison and the Mafalfa exhibit.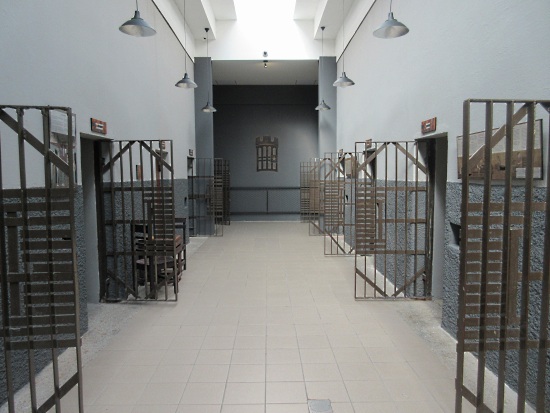 They usually have life size dolls to better picture realistic scenes. Those prisoners looked a little strange to me, I looked on the plate by the cell, it said – Sex cell…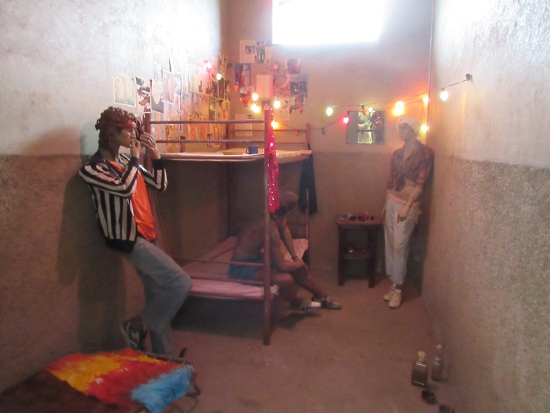 Mafalda is a cartoon character that we maybe have noticed with the corner of our eyes but never cared about it. it is created by an Argentinian artist.ᅡᅠ Evidently it is a popular character in central Americas. Therefore a big exposition devoted to her and her friends with her apartment, playrooms, her car, etc.ᅡᅠ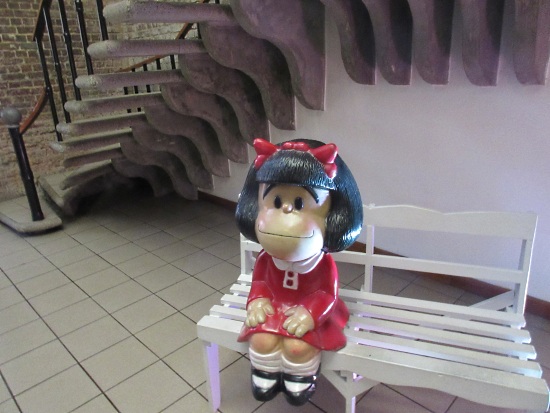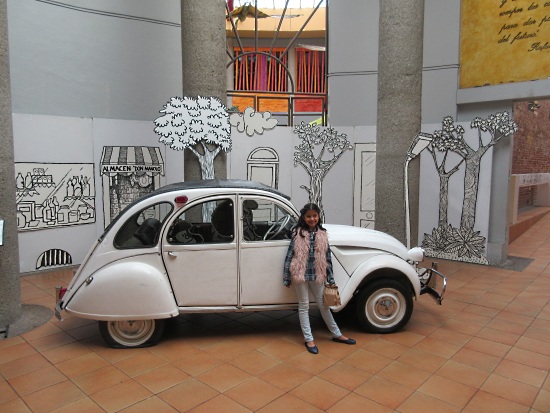 Stained glass window in the prison building: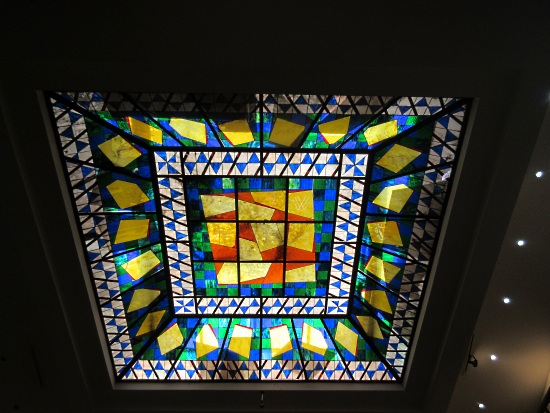 Luckily we had two full days in San Jose, for i visited two more museums of the Big Three-ᅡᅠ they sell one ticket to Museo del Oro, National museum and Jade museum. But you can't visit all three in one day – too much, too saturating! So i went to the National Museum in the morning, to have a fresh head for that!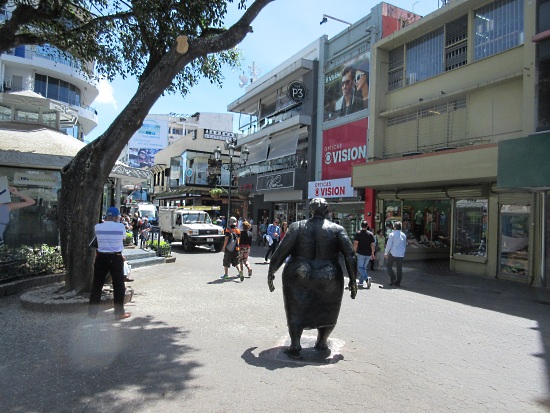 The National Museum is also in a fortress. They seemed to have enough of them in this city!ᅡᅠ It is also very well restored as well as the square in front of it: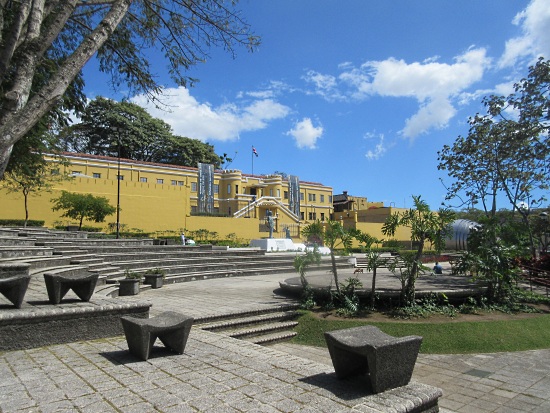 First of all they direct you to a big green area of the fortress where lots of Costa Rica's treasures are flying around you – the butterfly exhibit. Their English nameᅡᅠ implies that they like butter, but there they were eager to nourish on peaces of fruit, fresh and rotting: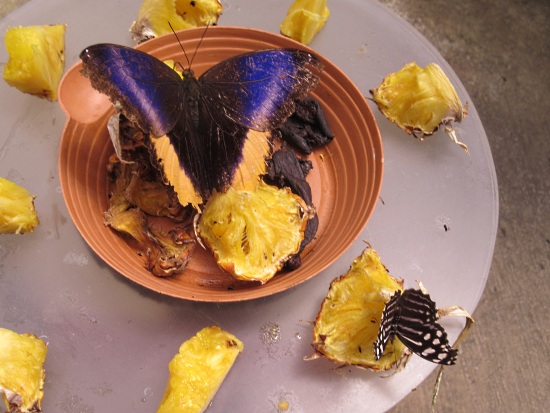 Here they are being born from their pupa's: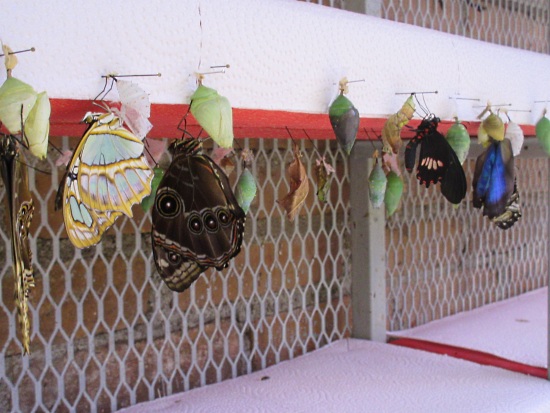 Lots ofᅡᅠ different aspects of Costa Rican life are exposed in the museum. Starting from their history, from their ancestors and their beautiful golden, jade and ceramic creations: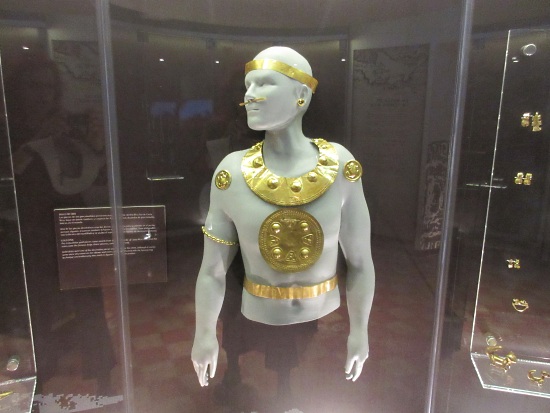 Then some colonial history: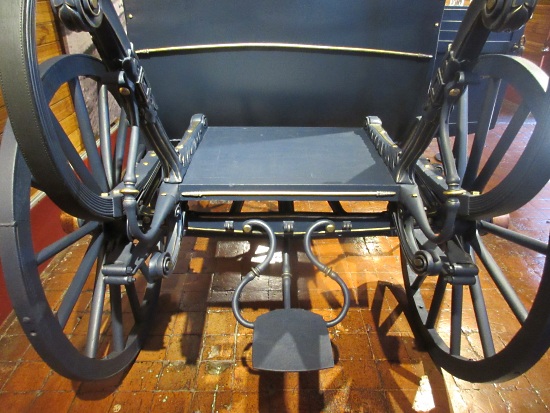 An after deathᅡᅠ mask of some well loved priest indicates that maybe death is not so terrible-ᅡᅠ I saw serenity and a slight smile in his face…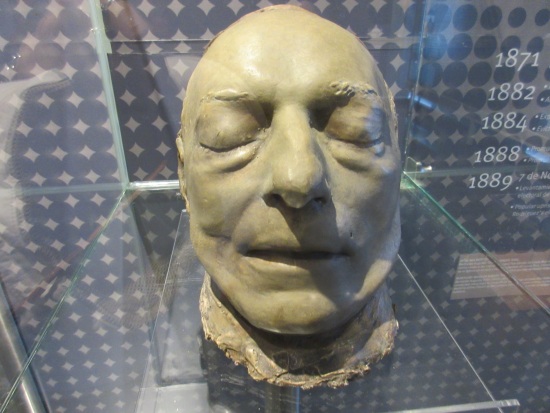 A view from the museum's balcony;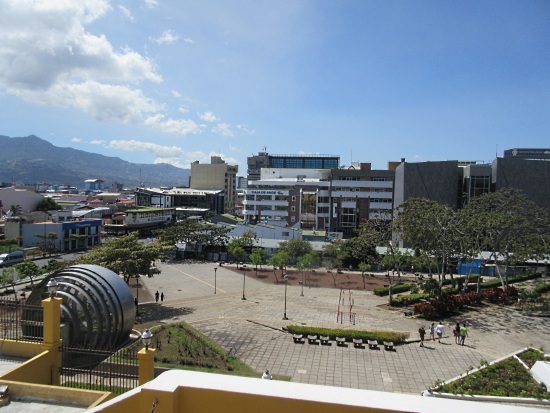 The best part of National museum to me was the halls dedicated to their small island somewhere in Pacific. They have a wide screen movie which you can watch lying on comfy recliners and immerse in clear waters together with their ocean wildlife. Here is the museum's yard: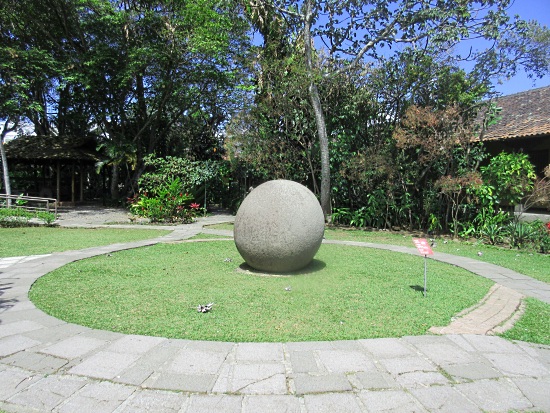 Then the Jade museum. It is in a modern building and is located in several big halls covering maybe 5 floors up! There are many more crafty objects from different shades of jade set up in creative expositions. But there are also lots of golden artifacts and a very big collection of ceramics, too. Two halls are made for you to feel as if you are in the rain forest – it is above you, from the sides and on the floors: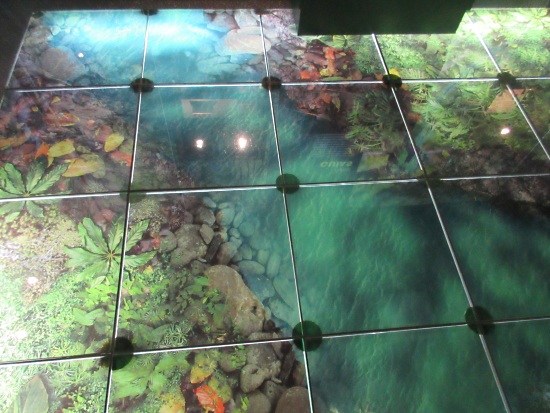 So if you asked me which museum to visit if you have time only for one of them – it would be hard to answer. But any of them have some aspects of the other two, that is for sure! And also for sure you have to visit at least one of them to better understand the country. Here are some more nice buildings, this one-ᅡᅠ the Post office: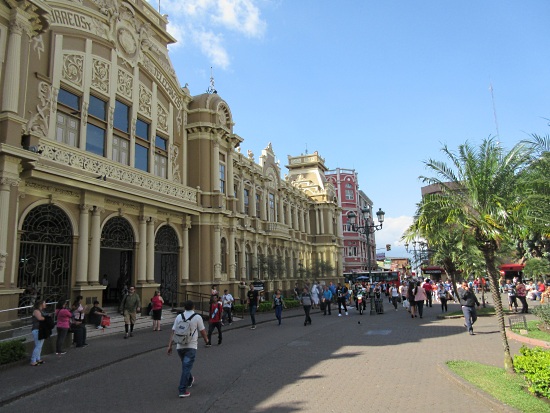 The Bourbon Market: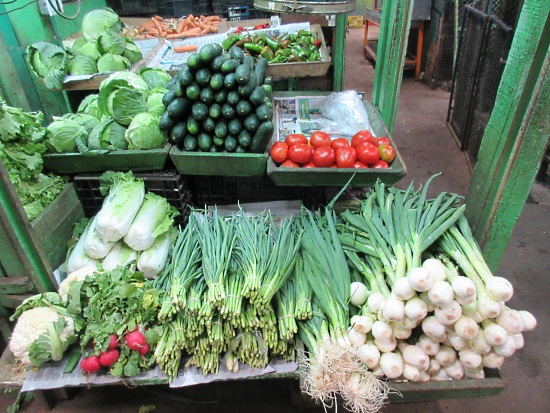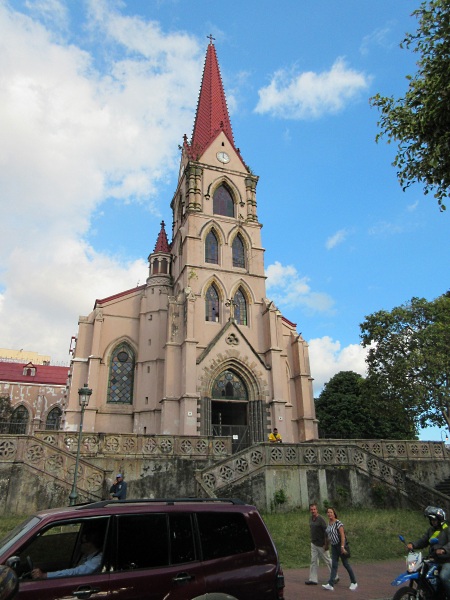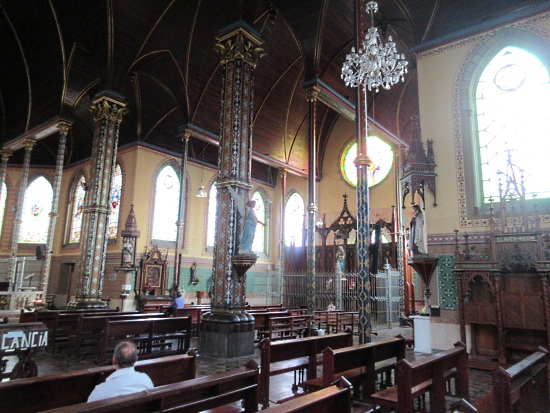 Our hotel Suites Cristina, which I highly recommend! They pick you form the airport and they feed you a very good breakfast buffet!