The next day it was raining cats and dogs, nonstop. Normal,Portugal in December,what can one expect.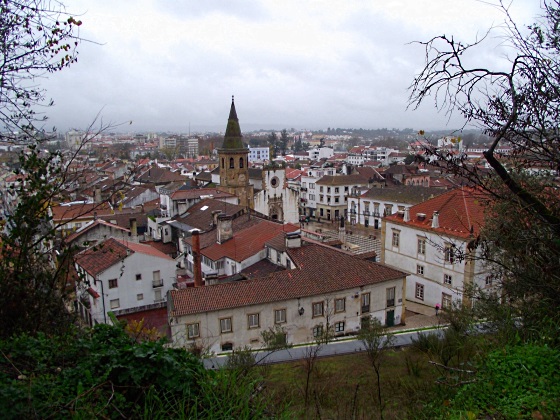 Drove to Tomar – the monastery is on a hill, which we climbed under an umbrella. The color of the sky and therefore everything wasn't good for pictures, but after some enhancement here they are. Te monastery there is outstanding and if I had to choose only one monastery to visit in Portugal – Tomar's would be the one: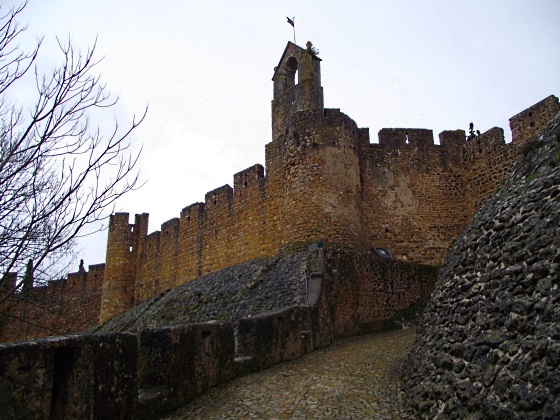 Yes, it looks like a fortress. Maybe they had reasons and enemies to protect themselves… But the most amazing aspect there was a maze of inner yards, some with orange trees, some not, so many corridors and cells and the church itself was out of this world. It had an altar in an altar; it had only one organ pipe left, but the size of that pipe is like a chimney; it has an impressive chorus chamber and some other chambers that I already forgot what were they and what for.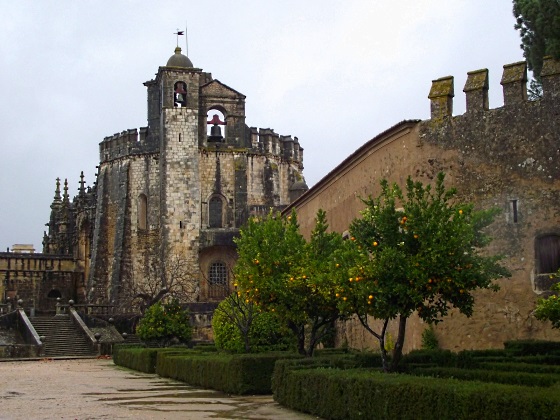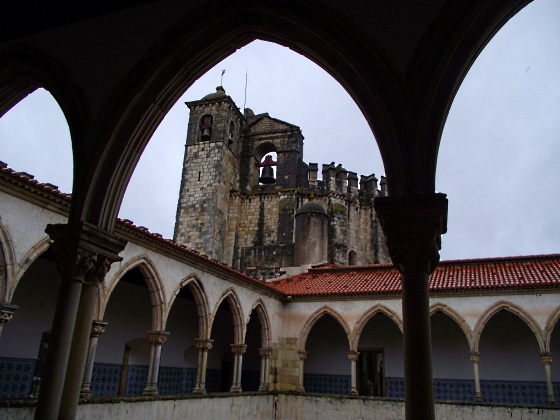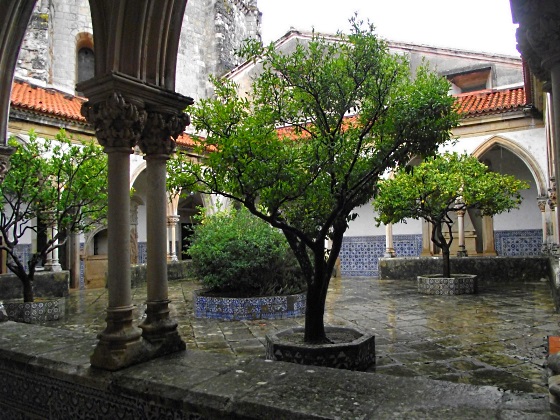 This is the altar. constructed from three photos, for you can't get it in one, too wide.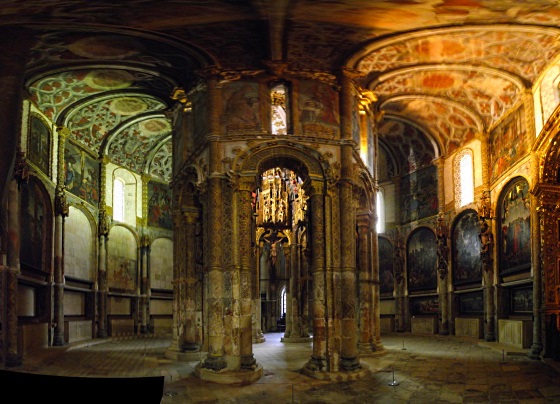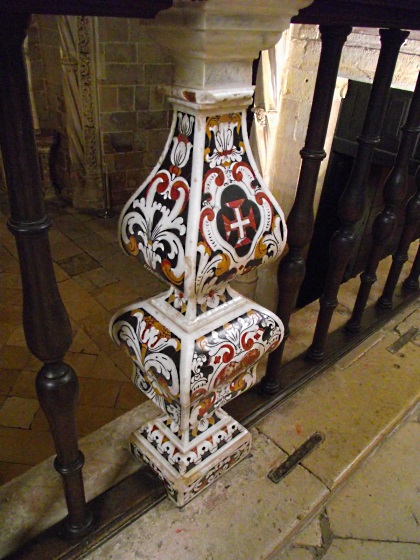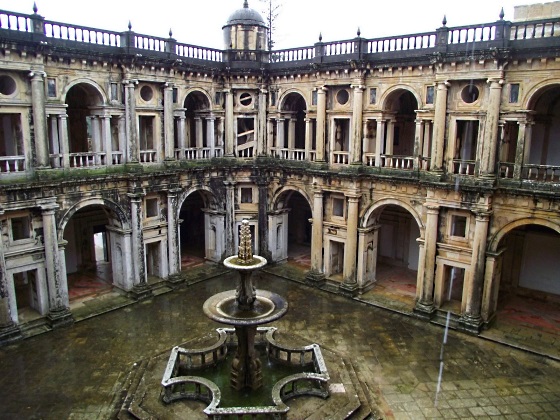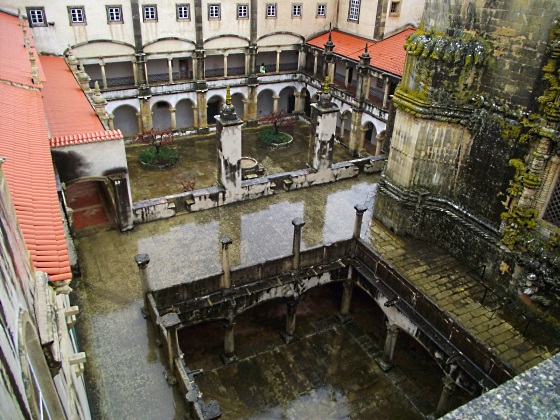 Monastery's canteen with pulpits on both sides – no time should be wasted: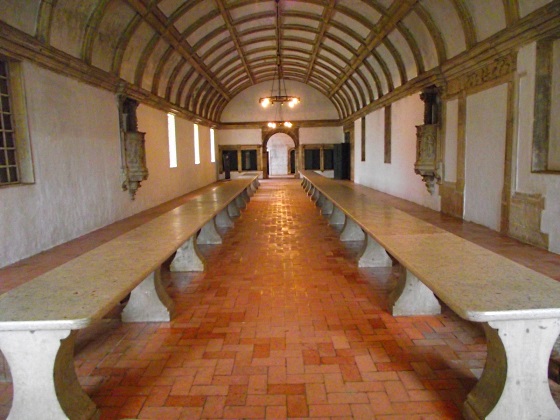 Monks had to walk long ways to their cells: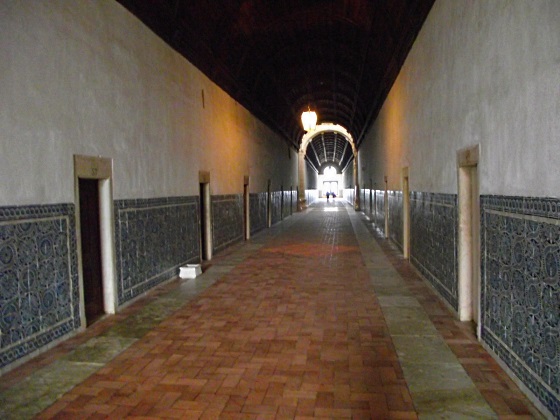 And it rained and rained…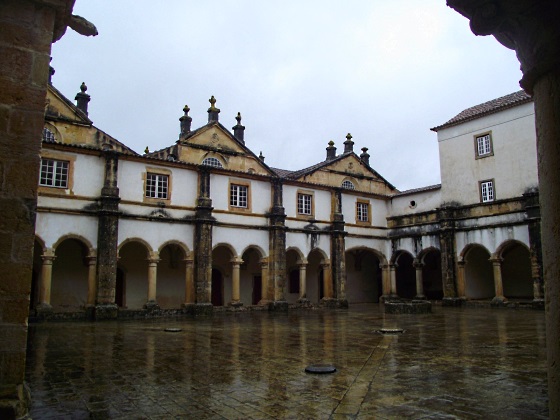 Here is where the architect of the monastery left his portrait – under a Manuelin window.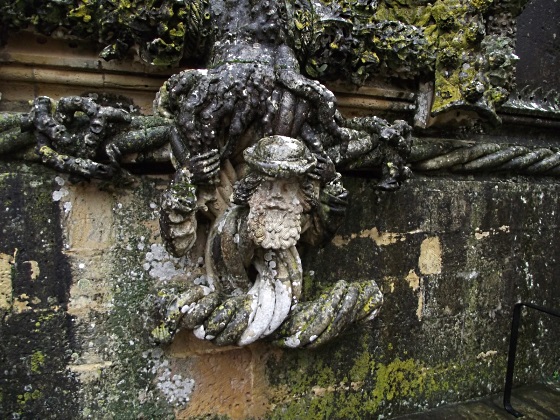 Wet Tomar…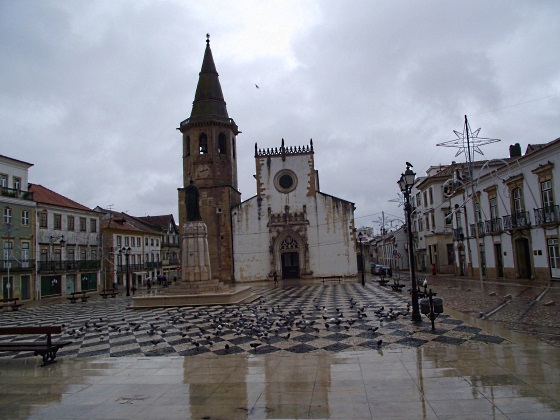 We still tried to ignore the weather and walked around, looking for a place to eat. There is a spectacular river and a bridge, worth some artist's attention. But not in such rain. On the other side of the river we found a very nice restaurant with the best views one can want and very good food. The Monastery is seen on a hill in front: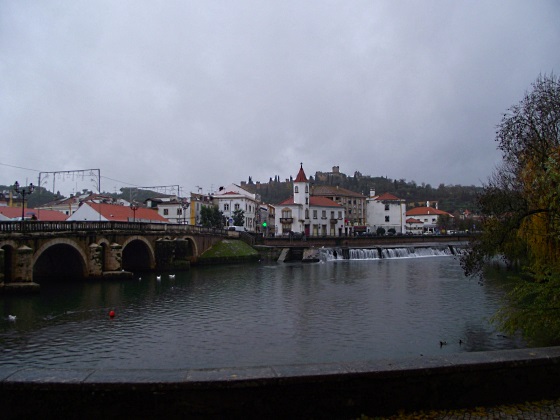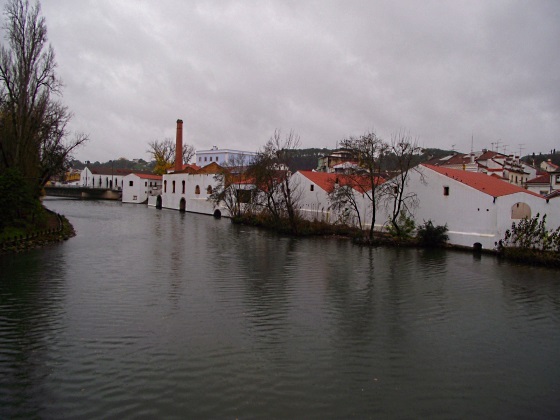 After that we rushed to Alpiarca through Golega. where everything is about horses. But when we saw how small horse corals are – we decided not to even get out of the car. Too cruel. In Alpiarca we couldn't find a hotel. Strange as it is but small towns in Portugal not necessarily have a hotel. So while it was still time and Casa Museo Dos Patudos was still open – we took an excursion there to the guide's dismay – we were the only visitors. But Casa was really good, interesting and beautiful it is a fancy house of their politician, who was broadly educated, loved music, art, etc. It was really worth seeing it. But photography was not allowed. So it was dark when we headed towards Santarem to look for a place to stay. It took us several stops at bars and shops inquiring about one. By the books there should be two hotels…only two in a city which looked pretty big. And the hotel which we found only walking by foot and asking and looking attentively – didn't have any lights at the entrance at all. Inside it was modern and nice, but how are GPSless people supposed to find it ? So then in the morning we looked around in the center, which is known for its farmer's market decorated with tiles (azulejos):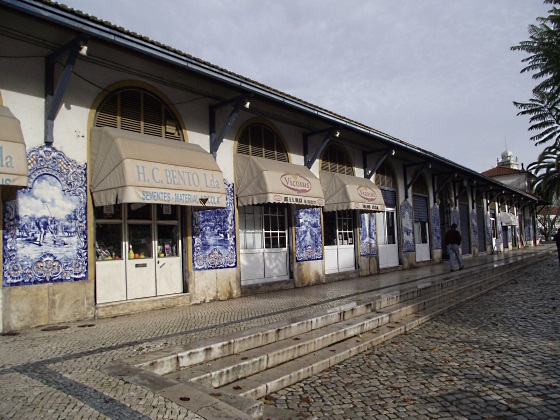 Then admired the modern sculpture: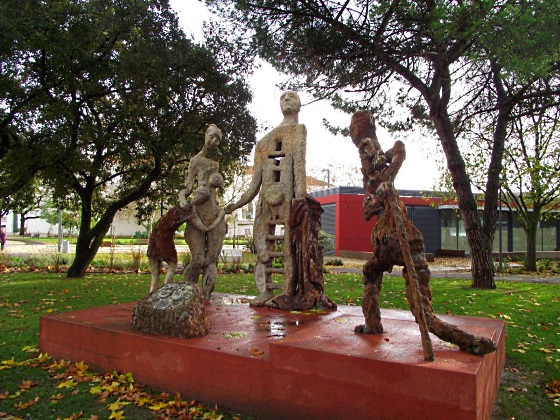 And saw some more churches in the old town – Columbus is buried in this one: