Spring was busy with guests and garden work. So it took me a long time to finally sit down and write.
Susan left us rather fast. I mean we didn't expect her health to go down so fast…We just came from New Zealand and I planned to spend more time with her but never managed. I would say she felt really sick and in plain for some 3-4 days. Still watched a movie almost every night, I found her watching even Slumdog Millionaire – she seemed to enjoy. Alison was reading her the Tibetan Book of Dead every day for an hour or so – Susan enjoyed that a lot, that is what she said to me. She wasn't very much interested in my impressions from NZ – which is understandable. She was already thinking about the next stage of her soul's journey. Morphine made her feel really bad, so from that point of view she did not suffer too long…But she was such a lover of life on this planet, particularly in Rockville – from that point of view her leaving so soon is very sad. And also – we, all her friends and relatives miss her a lot.
So on March 25th I ran to her house and saw Marie, her daughter, crying on the phone. Susan was on her bed motionless, but smiling, as usual. It seemed very peaceful. A Memorial party was held in a couple of weeks – Susan wanted it to be call "Going away party". Marie was a good organizer – everything was as she wanted. It was held in Rockville community center, with lots of Buddhist decorations, flowers and food, lots of Susan's friends and relatives. Here are some pics from Susan's Going Away: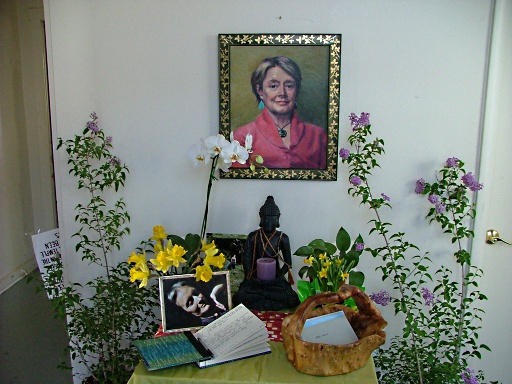 Susan's portrait was done by Sharon, her artist sister from New York.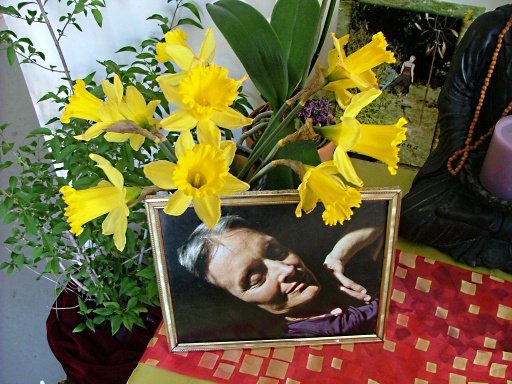 Marie, Susan's daughter, the talented organizer: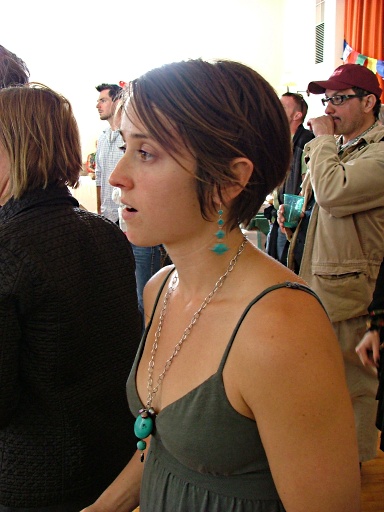 Susan's sister from CA, David -Susan's best friend, and me: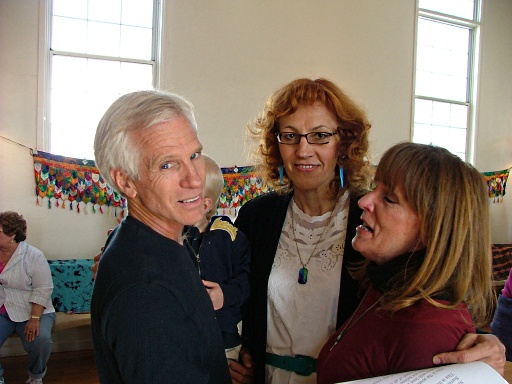 Susan's sister from New York Gloria: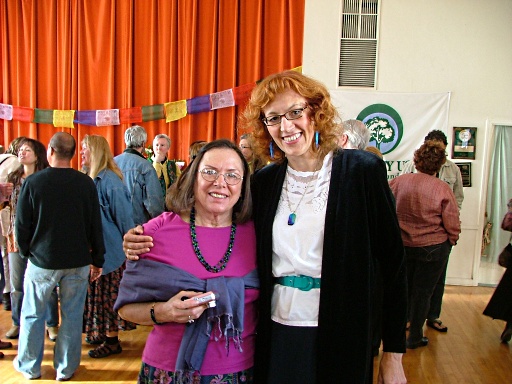 Here is Sharon, Susan's younger sister, the artist – she dressed in the way Susan would have liked: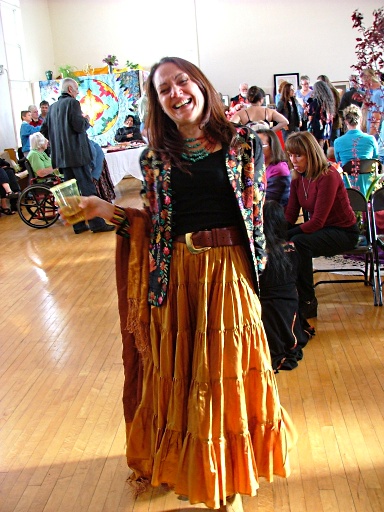 Genvieve, a girl from the neighborhood that was very close to Susan drew a picture about how Susan's soul is traveling to heavens where nice people are waiting for her in the castles and birds are accompanying her journey while a King snake is watching from the land and Pegasus-horses are creating a good atmosphere for that :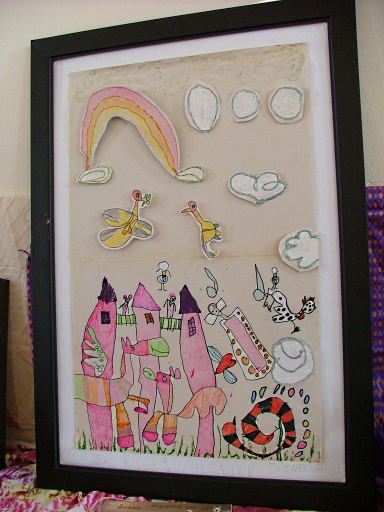 For me personally this picture is like a masterpiece. I wish Susan could see it. But we don't know what she sees or cares for from that other side of the curtain… So here is the author of the picture, little Geneviev: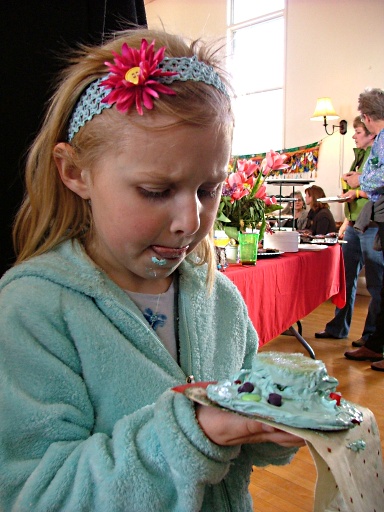 And here is she with her mother while explaining to us all her picture: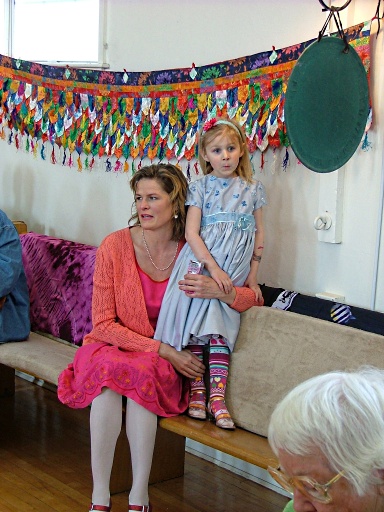 There were beautiful speeches said: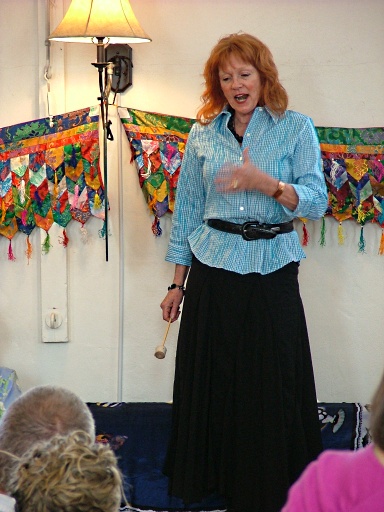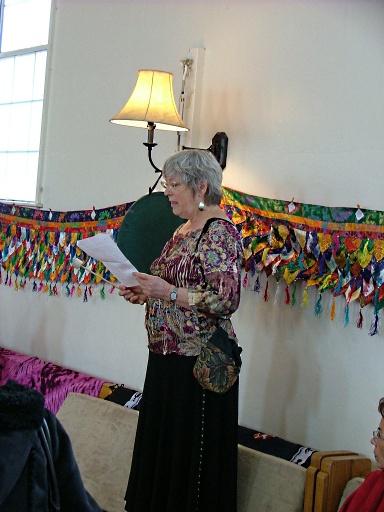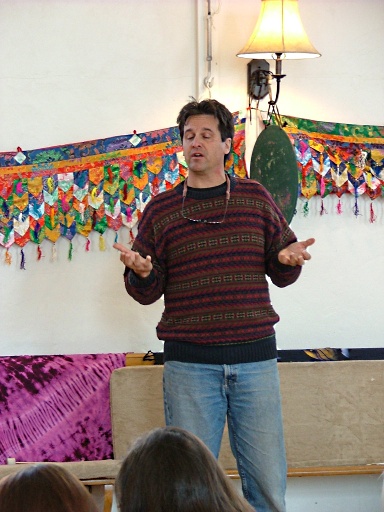 When most of the people left, Bernadette recited her poem, also a masterpiece in my opinion, but she was very shy: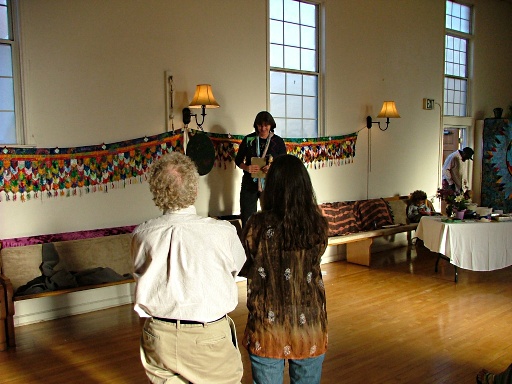 Susan somehow had a talent to inspire many of us…The air around her was usually more alive than anywhere else. She knew how to enjoy every beautiful moment she came upon, every nice person she met, every tasty meal she ate. She would have enjoyed the meals that were served during her last party: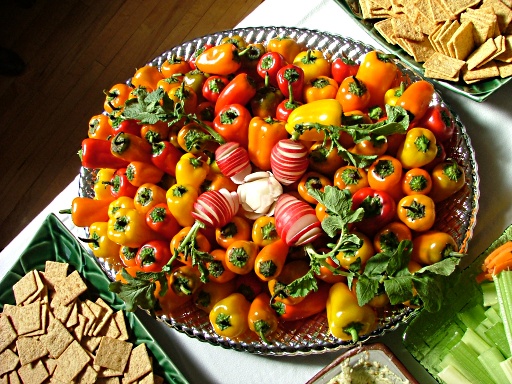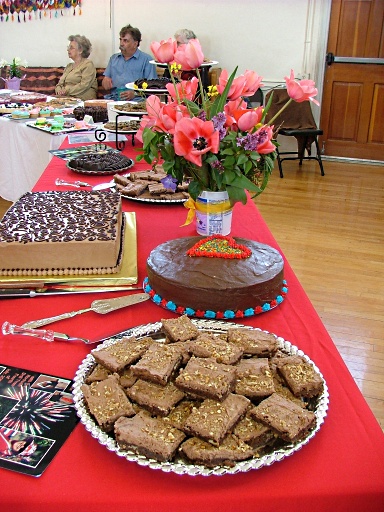 She had the Buddhas, Ganeshas and Shivas watching us: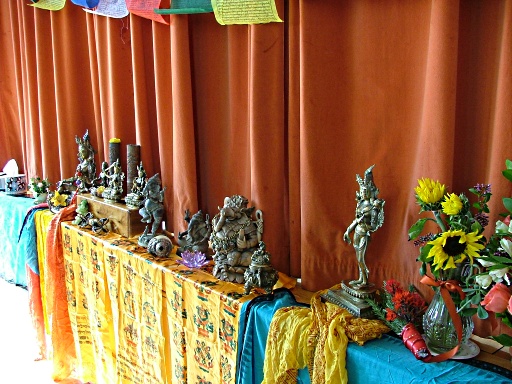 Most of her memorabilia pleasantly presented on the wide shelves of the hall: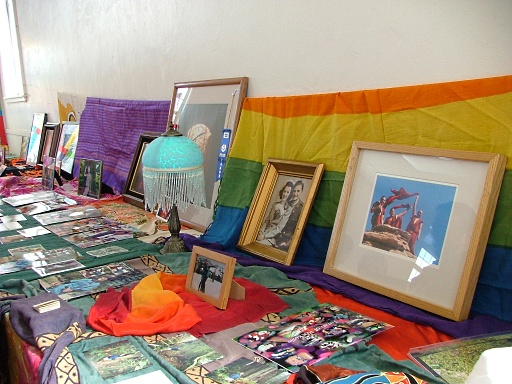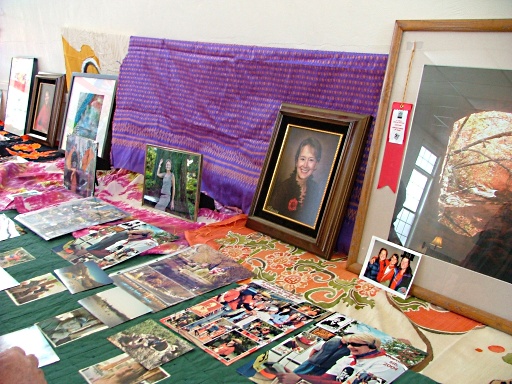 Some of the participants: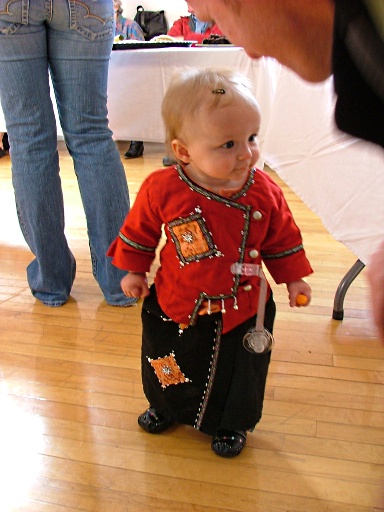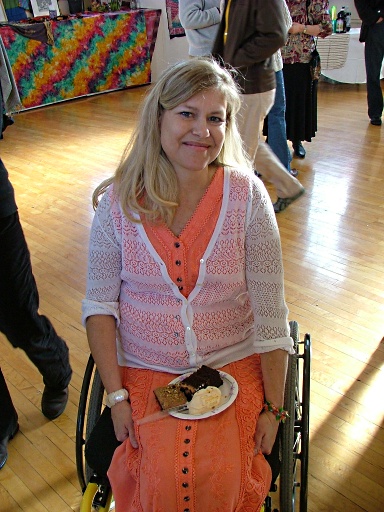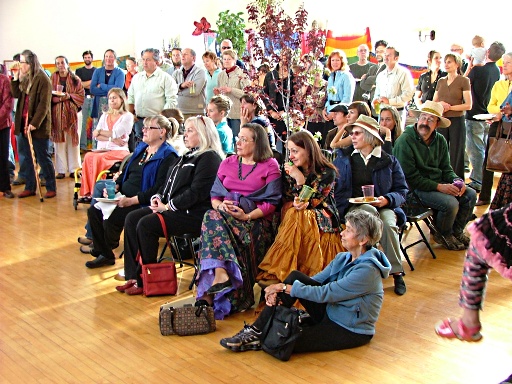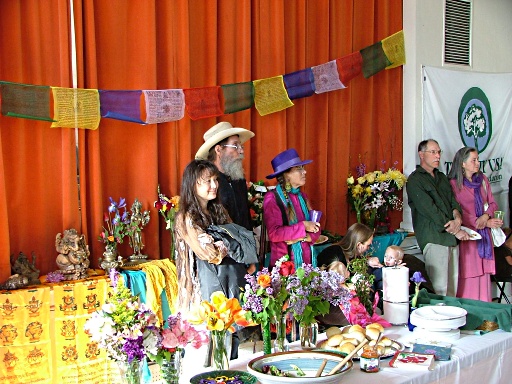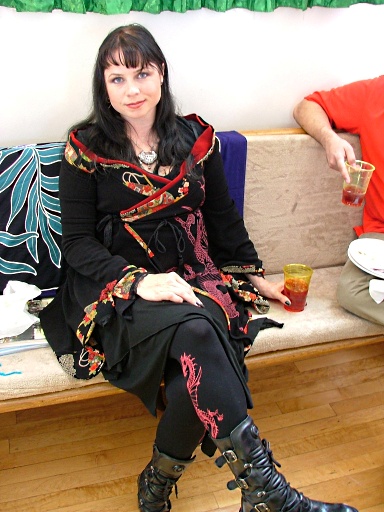 And here was she – our Susan, in this little clay pot by a tree and plants she loved..: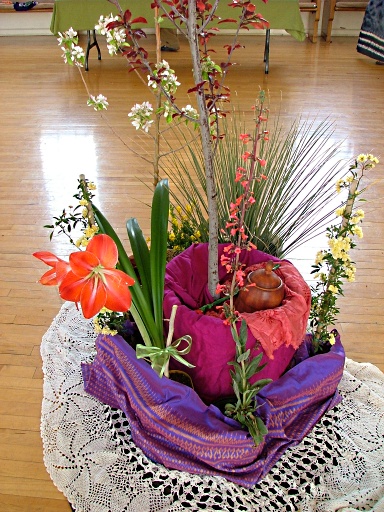 When I reflect now almost two months after she is gone – what is it about that human life – a short stay here in this world among those people, with all your ups and downs and when you are gone – life goes on…as if you never existed. Maybe you stay in memories for a while but then those memories will fade, life consumes us until we are gone, too. Wise people say that you have to live in the "now". As opposed to tomorrow or yesterday. But where is a place in the "now" for our loved ones who are gone forever? I wish I could ask Susan because she would have a smart answer as she always had…
Finally, I can't sustain from posting this pic with Susan just this January – who could have imagined that lest that 2 months were left for her…We were celebrating her sister's birthday. Is it a smile of Budha?